The Children's Museum of Indianapolis, Indiana, is one of AMM's longest standing member institutions, and they've been making some big changes during the past year. We checked in with Jennifer Pace Robinson, president and CEO; Sarah Myers, director of traveling exhibits; Monica Ramsey, director of exhibits and interactive media; and Kimberly Harms Robinson, director of media and public relations, recently to learn more about the museum's DEAI initiatives, new experiences and exhibitions, as well as plans for the future.
---
New Leadership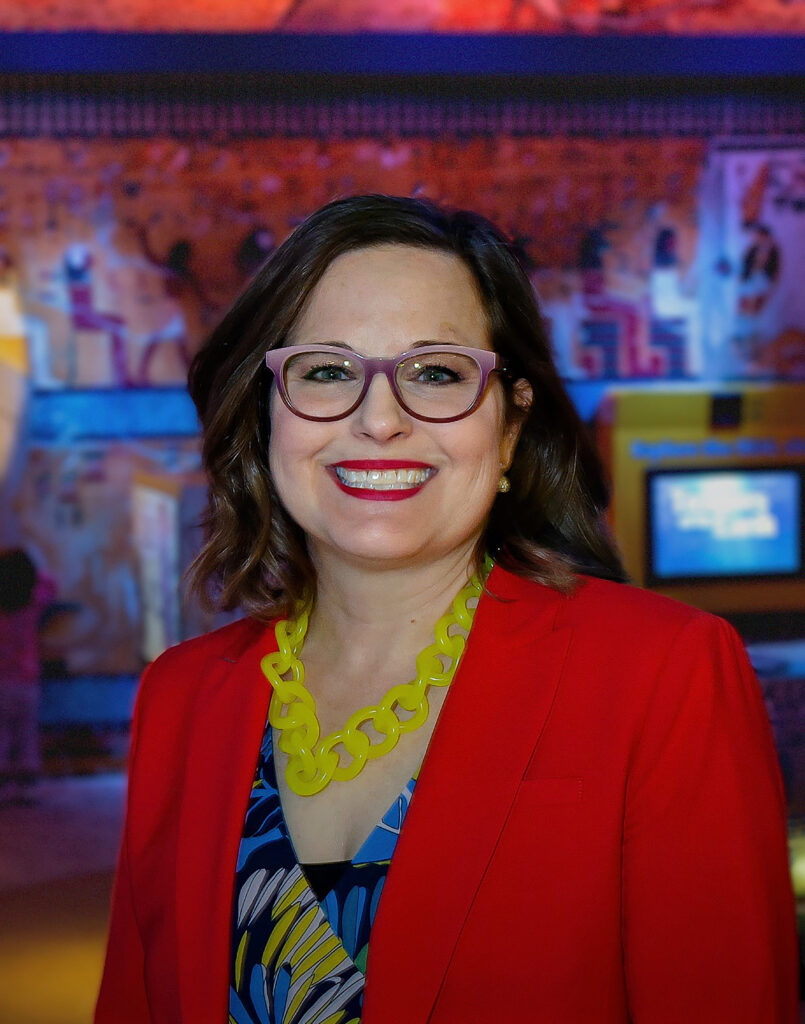 Over the past year, The Children's Museum has seen many changes, including the announcement of a new President and CEO, Jennifer Pace Robinson, who has been bringing a greater awareness of the importance of diversity, equity, access and inclusion to the museum.
In what ways has this shift in perspective had an impact on your organization's operations and mission?
Kimberly: Jennifer brings a unique perspective as someone who spent her 30-year career in the museum world. She brings a deep understanding of exhibit creation, interpretation and visitor needs. She encourages the entire staff to serve as a spark to all visitors, to engage families and to get them excited about the experiences. In particular, she is working hard to enhance diversity, equity, accessibility, and inclusion.
It has become a priority to make purposeful decisions in sharing stories about individuals and groups who have been under-heard or discriminated against. When the Black Lives Matter Mural created by the Eighteen Art Collective was destroyed by vandals, she had the vision to celebrate the artists by commissioning them to recreate their art and display it at the museum in the Stories from Our Community space. We opened a temporary exhibit dedicated to Baseball Boundary Breakers. We expanded the Power of Children gallery to include Malala Yousafzai. We now have internal DEAI committees and openly brainstorm ways to make each experience more inclusive before it's created. We now have multi-sensory exhibits to better address accessibility. In my opinion, this all comes from the perspective of someone who wants to truly make sure ALL voices are heard.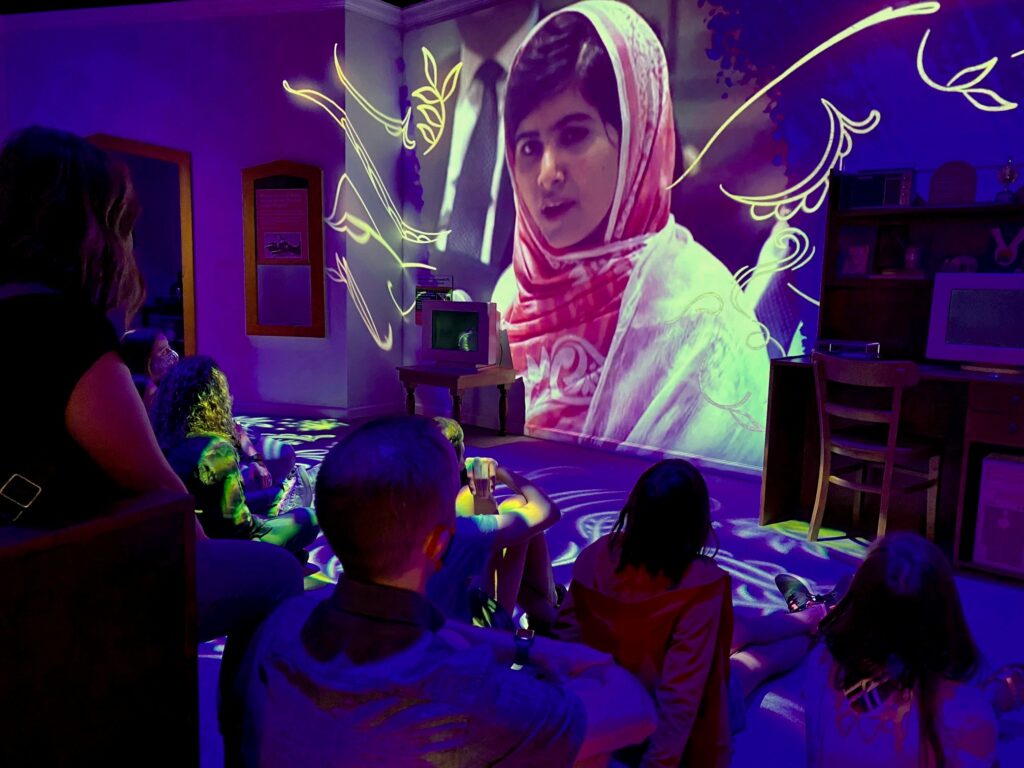 ---
New Stories Being Told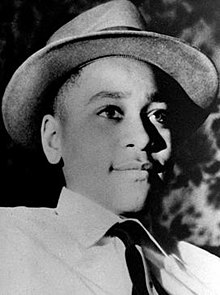 You recently announced a new collaboration focused on the story of Emmett Till, a Black 14-year-old from Chicago who was brutally murdered while visiting his uncle's home in Mississippi in 1955. This is one effort connected to the museum's dedication to DEAI. Emmett's story is heartbreaking, one that not everyone would expect a children's museum to be addressing.
What was the inspiration, and what approach are you using to share this story with a family audience?
Sarah: We strongly believe it is important to share stories of real people from the past in our programs and exhibits. That way we can tell a story through their eyes – what they experienced and how they prevailed. In that way, we bring an authentic voice to the story/experience that others can relate to.
It's important to provide a safe space for families to have critical conversations so they can better understand the key conditions that existed and can now create ways they can personally make a positive difference through collaborative learning and discussing problem solving together. Just this week (March 29, 2022), President Joe Biden made lynching a federal hate crime after more than 100 years of legislative failure.
Are there particular resources you are turning to as you shape the content for this exhibition?
Sarah: We have compiled a team to help guide us in telling Emmett's and his mother Mamie's story. The team includes the Till Family, Emmett Till and Mamie Till-Mobley Institute, Emmett Till Interpretative Center, educators, museum professionals, and members of the community.
---
A Major Gallery Expansion
In other exhibition news, your museum recently reopened Dinosphere, a permanent natural history gallery that opened in 2004. What's new in Dinosphere as a result of this expansion?
Monica: We have been able to bring real science to families in exciting ways by visually transporting them to an actual dig site and showing them real science in action. As a result, families are learning STEM concepts together in fun and fascinating ways. They discover the Jurassic Mile™, our dig site in Wyoming, and how our paleontologists and scientists dug and prepped the fossils, what kind of bones we uncovered and what those fossils tell us about Giants of the Jurassic, Monsters of the Mesozoic and Creatures of the Cretaceous.
Dinosphere just reopened a couple weeks ago. Any fun visitor stories you'd like to share?
Monica: The moment kids and grown-ups step into the Jurassic in new Dinosphere, they are transported back to the Jurassic, Cretaceous, and Mesozoic eras – it has been so fun hearing the wows and squeals of delight as they visit their old (ha) T. rex and triceratops friends, and meet new ones from our dig site in Wyoming. I particularly love hearing the main message being read out loud to one another, and families calling others over to feel the texture on a railing we included to explain the length of the sauropods in a tactile way. It was a great suggestion from one of our many accessibility advisors that proves how an element can be incredibly powerful for many groups of people.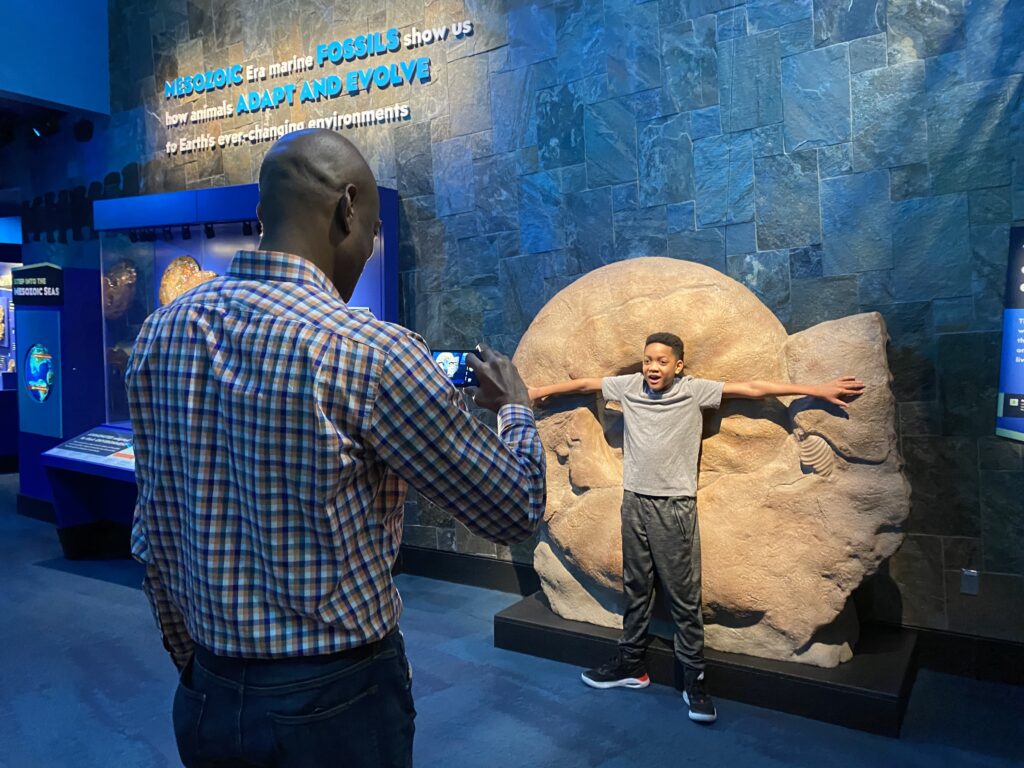 ---
Looking Forward
It sounds like there is a lot of great work happening at the museum and much to celebrate. As you look to the future, what do you think are your greatest challenges and opportunities?
Jennifer: It's been very important to me to draw from the creativity and strengths of individuals on our team. We have instituted several 'Dream Teams' to include input from more staff members who do deep dives into potential events, exhibits and experiences. The result has been uplifting as there is a growing sense of ownership and pride in accomplishing something magical together. We also have a new system in place for feedback, which has been illuminating. My big goals as we move forward are to strategically elevate access to all (DEAI), elevate voices of staff members, volunteers, neighbors and anyone who has felt unheard. I'm particularly proud of what we are accomplishing with the Mid-North Promise Program and other programs we have for our community.