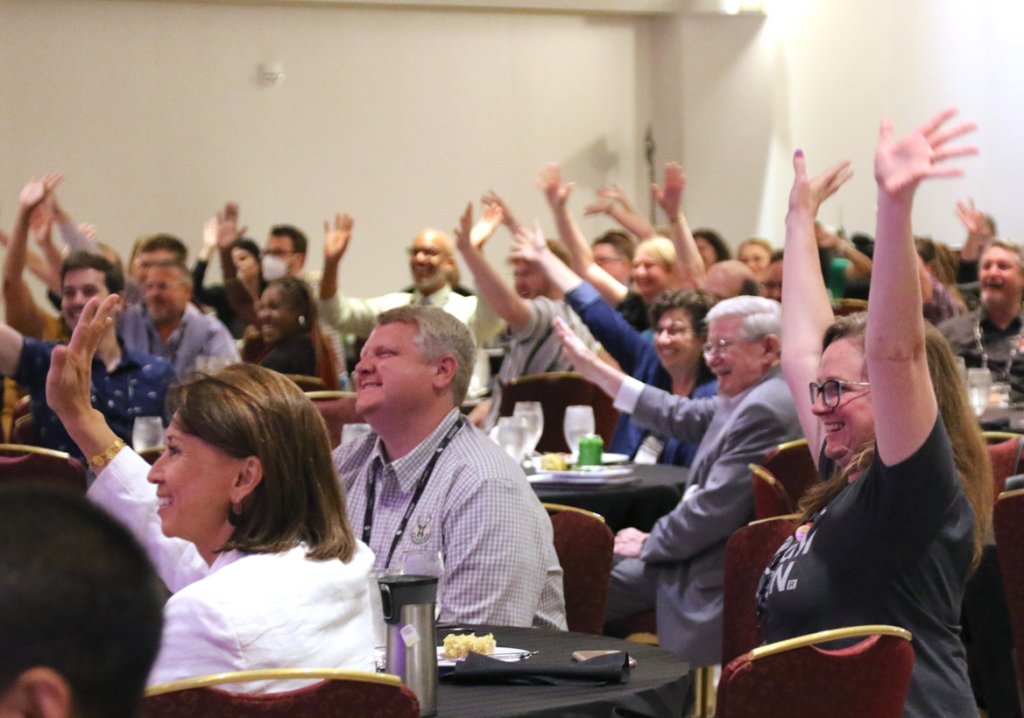 Since its founding in 1927, the Association of Midwest Museums (AMM) has sought to connect museums across the eight-state region of the Midwest, including Illinois, Indiana, Iowa, Michigan, Minnesota, Missouri, Ohio, and Wisconsin. Our mission is to strengthen museums in the Midwest by providing nationally relevant, regionally specific programs, products, and networking opportunities.
AMM's membership includes around 1,000 museum staff members, retirees, students, and consultants across the Midwest and beyond. Our member institutions range from small county historical societies to large science centers. Make sure that you have a voice in the largest museum association in the Midwest and don't miss out on available benefits. Join the AMM community!
Need to Renew Your Membership?
Log in and access your membership account here. If you have questions about accessing your current membership account, click here.
Interested in Joining?
The benefits of membership vary based on your level of participation. Visit our Levels and Benefits page to learn more.