Museums continue to grapple with economic hardships, operational challenges, and inequities brought to light by the pandemic and America's racial reckoning. While many may feel the sense of urgency to make changes to core operations, action may be limited by internal capacities, ineffective leadership, lack of resources, and a variety of other factors.
For most museums, change is critical to relevance and sustainability, to creating equitable visitor experiences, and to improving the workplace for employees and volunteers. We want to help you determine where, when, and how to begin this important work.
Join us for a new virtual program series to:
Connect with your peers and reflect on essential questions about the profession together.
Hear from museums in the Midwest about their models, approaches, and experiences.
Share feedback on existing structures and practices.
Brainstorm steps forward and ways AMM can help.
All are welcome! This virtual program series is FREE and open to members and non-members. It includes:
Roundtable discussions (4 date/time options)
Midwestern museum case studies (8 pre-recorded talk-show style interviews)
Live Q&A sessions with each of the featured museum case studies
Final brainstorm session to identify action needed and ways that AMM can help
We invite you to participate in the programs and discussions that interest you most. See below for detailed descriptions and registration instructions.
---
Series Kickoff: Connect and Reflect!
Essential Questions Roundtable Discussion
Let's start things off with a broad discussion around museum practices, change, and lessons-learned. Members of the AMM Board and staff will facilitate roundtable discussions in Zoom Breakout Rooms. We'll discuss each other's perspectives, approaches, experiments, and ideas. We'll also brainstorm a list of museums in the Midwest who might serve as inspiration for others or make a great "trial and error" case study. AMM will highlight these organizations during the remainder of the series.
Thanks to all who participated in our four initial roundtable discussions! Here are our notes from the discussions:
---
Case Studies: Listen and Discuss!
Interviews with Midwestern Museums
Are you curious about how museums who've made big changes are faring? We are too!
We've asked five fantastic museum people – Bob Beatty, Jenn Edginton, Richard Josey, Michelle Moon, and Sara Phalen – to interview eight Midwestern museums about the changes they have been making or are thinking about. Click here to learn more about our guest moderators.
Our guest moderators center the conversations around four essential questions or areas of focus, before doing a deep dive on the museum's changes, models and approaches:
What have we learned about our organizations? How has our world changed, and how have we responded?
What have we learned about our audience(s) and non-audiences? How have our programs and priorities changed?
What is the lens of equity that our organization(s) need to be focused on and why? Who in our organizations should be or are the ones advocating for this work and leading the effort, and what has resulted from their actions?
Which structure(s) and practice(s) should we sustain or let go of? What best practices need to be replaced with new practices? What models or practices might we use that are from outside of our profession?
All eight talk show-style interviews were recorded in Zoom. Recordings are available in a playlist on AMM's YouTube channel. You can also find recordings on our website here, along with a few additional resources.
Watch or listen to the recordings at your own pace. Each interview is approximately 45-50 minutes long. Video recordings feature YouTube's built-in captions and ASL interpretation..
Live Q&A Sessions
During a series of eight live Q&A sessions with representatives of each featured museum, we dove a little deeper into their models and approaches. We answered attendees' burning questions, discussed takeaways, and offered "Room in the Zoom" to discuss the case study in small groups with peers. While the sessions were not recorded, we do have copies of the Q&A transcripts for most of the sessions. Click the name of the museum below to download their session's transcript.
African American Museum of Iowa
Anoka County Historical Society
The Bakken Museum
Chazen Museum of Art
Eiteljorg Museum
Freeport Art Museum
Putnam Museum
(We apologize for the missing transcripts. Technology was not our friend on those days.)
---
Brainstorm: Take Action!
Virtual Brainstorm
Our final session in the series will be a live, virtual brainstorm during the Midwest Museums Connect Meetup on Friday, June 2, at 10:30am CT/11:30am ET. During this one-hour session, we will identify action needed in Midwest museums, brainstorm possible steps to take, and generate a list of ways AMM can support museums along the way.
The brainstorm will be facilitated by AMM Board and staff members. Results will be shared on this page, social media, and at the AMM-AIM 2023 Joint Conference taking place virtually and in-person in July.
---
Guest Moderators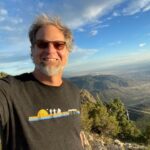 Bob Beatty
Historian/Principal, The Lyndhurst Group, Franklin, TN
A "history geek" since elementary school, Bob is president of the Lyndhurst Group, a category leader in engagement, strategic leadership, institutional planning, and interpretation in the history, museum, and nonprofit realm. In addition to his consulting practice, Bob teaches for Johns Hopkins University and Rutgers University and is the author of four books, the most recent being Play All Night! Duane Allman and the Journey to Fillmore East (2022).
Follow Bob on social media: @Lyndhurst_Group @LongLivetheABB
Jenn Edginton
Director of Interpretation, Illinois State Museum, Springfield, IL
Doctoral Candidate, First Nations Education, University of Wisconsin- Green Bay
Jenn Edginton (she/her) is the Director of Interpretation at the Illinois State Museum. Prior to joining ISM, Jenn held positions at the Kenosha Public Museums, The Field Museum, Naper Settlement, Museum of Science and Industry, and more. Jenn currently teaches the Museum Education and Interpretation course through American Association for State and Local History. She is current chair of the Education and Interpretation Committee and a member of the Leadership Nominating Committee through AASLH, and a member of EdCom with AAM. Jenn is a doctoral candidate at UWGB, where she studies First Nations Education. Her work is rooted in building equitable experiences for all museum visitors.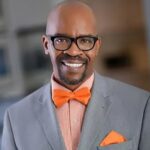 Richard M Josey Jr.
Principal, Collective Journeys LLC, Newport News, Virginia
Richard Josey is the Founder and Principal Consultant for Collective Journeys LLC, a consultancy for museums and historical organizations interested in becoming inclusion-centered organizations. Richard spent over 20 years building inclusive narratives at The Colonial Williamsburg Foundation and the Minnesota Historical Society. Josey began his career in 1985 as a history interpreter portraying African-Virginian experiences in the 17th and 18th centuries, including slavery. In 2001, he became a manager of interpretive programs and soon after supervised staff and developed programs that cross class, race, and gender boundaries. In 2012, Josey became the Manager of Programs at the Minnesota Historical Society. As the Manager of Programs, Josey directed the development of interpretive programs and provided administrative supervision and support for the Society's network of 26 historic sites and museums. Richard is also an alum of the Getty Leadership Institute and the formerly titled Seminar of Historic Administration. He is also honored to serve on the faculty for the newly titled History Leadership Institute as well as the George Washington Teacher's Institute. Josey's guiding principle speaks to the overall purpose of Collective Journeys LLC – to positively impact efforts to create community transformation and development.
Follow Richard on social media: @collectivejourneysllc @goodancestors19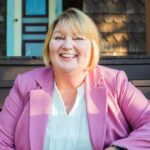 Michelle Moon
Principal, Saltworks Interpretive Consulting, Atlantic Highlands, NJ
Michelle Moon is an independent consultant with 20 years' experience in institutions of art, culture and history, including senior leadership positions at the Tenement Museum, the Newark Museum of Art, and the Peabody Essex Museum. She has extensive experience in audience and programming strategy, content development and interpretation. She has contributed to more than 20 major exhibitions, including An American Potluck; The Rockies and the Alps: Bierstadt, Calame, and the Romance of the Mountains; American Impressionist: Childe Hassam on the Isles of Shoals; Native Fashion Now; In Conversation: Modern African American Art; and Shapeshifting: Transformations in Native American Art. Moon serves as co-editor in chief of the Journal of Museum Education and frequently writes and presents on museums and civic issues. She has published two books on the intersections of public history and food studies: Interpreting Food at Museums and Historic Sites and Public History and the Food Movement: The Missing Ingredient (co-authored with Cathy Stanton). As principal of Saltworks Interpretive Consulting, she works with cultural organizations nationwide on exhibition development, interpretive planning, and audience strategy. She is an alumna of the History Leadership Institute/Seminar for Historical Administration, and holds an MA in Museum Studies from Harvard University Extension School and a BA in English and Education from Connecticut College.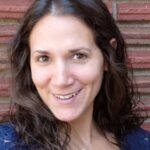 Sara Phalen
Director/Curator, West Chicago City Museum and the Warrenville Historical Museum & Art Gallery, West Chicago, IL
Sara Phalen is a Chicana community organizer and museum professional advocating for equity in local history and small museums. She is currently the director/curator for the West Chicago City Museum and the Warrenville Historical Museum & Art Gallery. Sara also serves as the Board Chair for the Mexican Cultural Center DuPage and as the Board President for People Made Visible, an arts-based community incubator that she co-founded with Danish artist Anni Holm. In her historic preservation accessibility work, Sara is currently piloting a project in rural Illinois exploring how private public partnerships can utilize a National Register historic home for community building.
Follow Sara on social media: @saraphalen @storiedstrands