As we round out our 95th year of service, the AMM Board of Directors invites #ProudMuseumPeople across the region to participate in a friendly state-to-state competition in support of the AMM Annual Fund.
Help us set a new annual giving record by making a contribution today!
The Annual Fund is essential for AMM to continue to grow core programs while remaining responsive to evolving member needs. Your personal contributions help us serve museum professionals in the Midwest and beyond through the provision of resources like the AMM Job Board and annual programs like our conference, biweekly member meetups, and virtual awards series. We have reached over 1,000 museum professionals through these offerings in 2023 thanks to the generosity of people like you!
With 100% participation from the AMM Board and numerous other gifts already this calendar year, we are already at 69% of our record-setting goal of $20,000. You can help us reach that goal!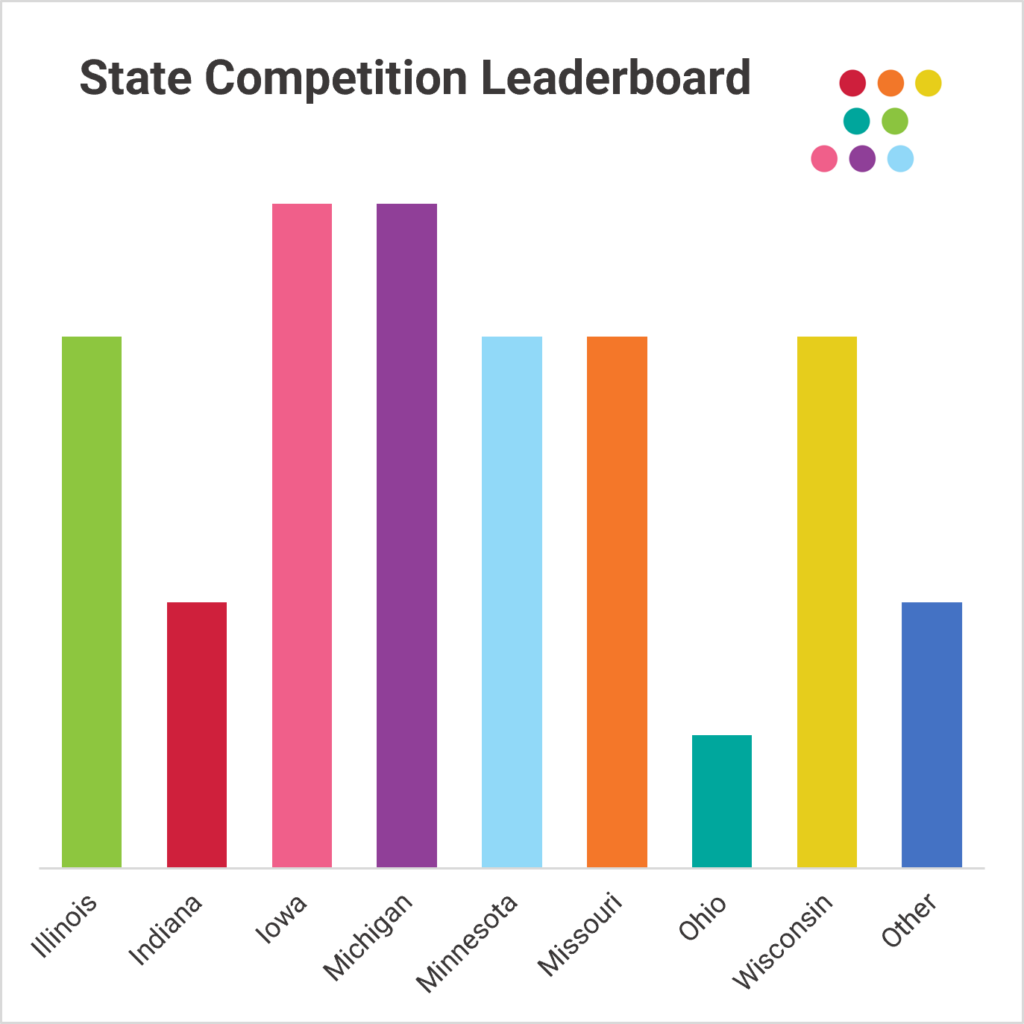 Move your state to the top!
We're tallying individual, institutional, and corporate contributions by state, and one state will be declared the winner on December 29th. (Will the winning state get a prize? Yes! Watch for announcements in the coming weeks!)
Want to see your state at the top of the list for total contributions? Every gift to the Annual Fund – no matter the size – can move your state to the leader position. Please be as generous as possible.
Make a contribution online: Use our donation form to pay by credit/debit card.
Send your contribution as a check payment: Checks should be made payable to Association of Midwest Museums, PO Box 6267, Fishers, IN, 46038-6267.
Upgrade your institutional or corporate membership to a Leadership Circle: Contact AMM's Executive Director to get the process started.
Purchase limited edition Proud Museum Person lapel pins: These pins are real head-turners and make great gifts for staff and friends. Choose red, teal, or purple in the donation form linked here.