We reached out to AMM member Susanna Sirefman, President of Dovetail Design Strategists, a company that helps organizations plan and select design talent for their projects, to find out if she has advice for museums taking on renovations or expansions this year. In this week's blog post, Susanna shares tips on best practices for running a successful architect selection process.
---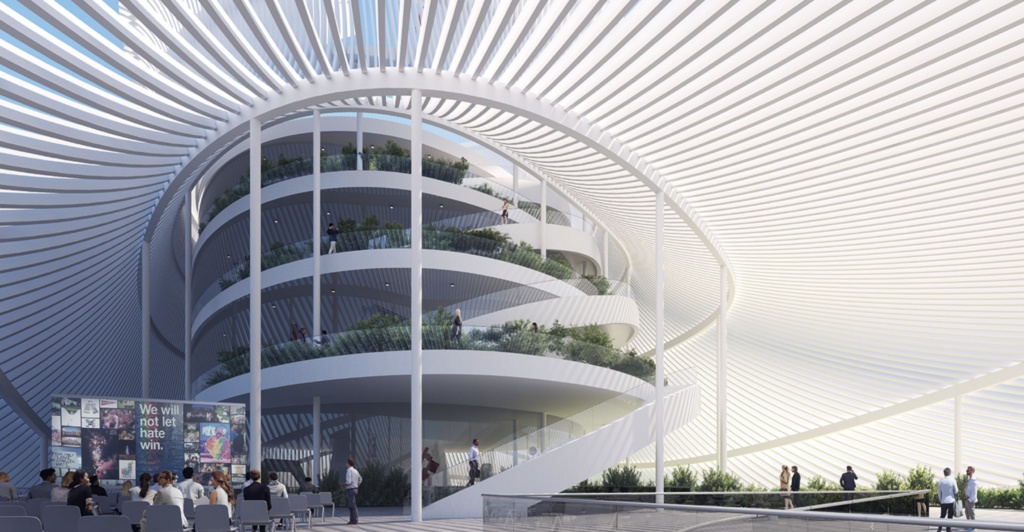 One thing I have learned and can share with you is that the most vital decision for an institution when planning a new building, expansion or major renovation is their choice of architect. My experience has taught me that the right architect for the right project will result in not only a phenomenal built product but a significantly smoother and more efficient project implementation creating overall design excellence. A thoughtful, carefully planned architect selection process offers a tremendous opportunity for a museum to position and shape the future of their organization and should always be an integral part of any museum capital planning process.
Design excellence is a tough concept to put into words, but we all feel it when we are in a well-designed space. It affects us personally and influences how we experience a place. Functional, resilient, and empowering, design excellence represents a tangible investment in people, in the future, in longevity and in achievement. Great architecture is the result of complex problem-solving at its best. It provides an equality of opportunity and promotes economic and social value. It has been empirically demonstrated that thoughtfully planned neighborhoods have lower crime rates, well-designed hospitals assist in patient recovery, well-designed schools retain students and faculty and not surprisingly, a well-designed cafeteria can help the consumer make healthier food choices.
What is so exciting about museum architecture is that as a building type, museums have always had the freedom, almost like no other kind of building to break the rules, to vie for attention, to push boundaries. Museums have a unique chance to exploit design excellence to physically express and promote their vision.
Dovetail typically comes on board very early with clients once they have decided to build a major capital project. Part of Dovetail's work in this early phase is to determine what sort of procurement process makes the most sense for that particular project. Sometimes it is our bespoke Request for Qualifications (RFQ) followed by a Request for Proposal (RFP) and a series of interviews process, other times it makes more sense to run our custom-tailored invited design competition that includes a concept design commission. Often, when it is the right fit for a client, Dovetail will craft and lead our proprietary open international design competition process which begins with an open call to architects around the world. The kind of selection process that we run for each unique specific project is calibrated to the goals and needs of each particular project and client, and is reflective of the community their project will serve.
Regardless of the chosen selection process format, Dovetail's first step with clients is to make sure that the organization has done its preparatory homework. This front-loaded planning aligns the most essential elements required to build: a mission-driven program, an established site, and appropriate resources.
There is a deep connection between a museum's institutional development and a museum's physical growth. A mission-driven program— what will go on inside a proposed new space—is typically derived through inclusive stakeholder engagement and a comprehensive vision concept. A building program may or may not go as far as to include a detailed space needs study but must provide a clear outline of the activities and uses the project will house. It is important to keep in mind, that architects, unlike for example, medical doctors, are not engaged to diagnose or identify a problem and then provide a cure or remedy. Architects while problem solvers by profession, are not diagnosticians and cannot define your organizations needs for you. The best projects are those where a museum has a clear understanding of the institutional goals that they are looking to resolve through a renovation, expansion or new building. An architect is hired to find a solution to a problem that you, the client have identified, studied and presented to them as a design brief that includes a program. Ask the right questions and you will get the right answers.
In the best-case scenario, your institution will know exactly where you plan to build and have completed site selection, a feasibility study and even a facilities master plan. But it is rare that building projects proceed sequentially. To ensure all bases are covered, a holistic selection process like ours often identifies not just an architect, but a comprehensive design team including urban/campus design professionals, landscape architects, exhibit designers and sometimes even artists that will contribute a valuable and specific point of view.
Finally, establishing a clear total project budget before launching the selection process will allow both client and architect to understand the scale, scope and aspirations of a project. As part of Dovetail's process, we often bring in a cost-estimator to assist in reaching an order-of-magnitude understanding of the project's hard and soft construction costs. I have seen time and time again, the virtues of having an overall budget that grounds the project in reality.
So, to wrap up, it is clear that architecture is integral to the museum experience, and this experience is set in motion with the architect selection process. Taking the time to prepare properly for this search, utilizing the right resources for your project from the start, and relying on professional expertise will allow your institution to create a new, beloved space that navigates between functionality and beauty, promotes your mission and exudes design excellence.
---
Additional Resources
To see the various different kinds of competitive architect selection processes available to museums, check out the AIA (American Institute of Architects) Handbook of Architectural Design Competitions
---
About Dovetail Design Strategists
Dovetail Design Strategists is the leading independent architect selection firm in the United States servicing civic, cultural and educational institutions looking for world-class architecture and design excellence. Dovetail's founder, Susanna Sirefman, is trained as an architect and draws from extensive knowledge of the latest design and building trends and unmatched access to both emerging and acclaimed talent in the architecture field. Dovetail's signature methodology and competitive selection process, tailored to each project, thoughtfully leads its clients to inspired architect shortlists and winning designs as they prepare for growth and enhanced visibility.
For more information, visit: www.dovetailstrategists.com
For further reading on Dovetail Design Strategists:
NY Times "Who Says Building Scaffolding Has to Be Ugly?: A discussion with an architectural matchmaker on construction sheds, Hudson Yards' machismo, and what to do when you've chosen the wrong celebrity architect"
Madam Architect: "The Long Game: Dovetail's Susanna Sirefman on the Right Matches, Design Excellence, and Dreaming Big"