By Haley Twist, in marketing at CatalogIt, an AMM member company and collections management system (CMS) for museums, conservators, and other organizations based in Oakland, CA.
---
Here's the truth: On average, over 95% of most museums' collections are not on public display at any given time. With so many historic and important objects in storage while held in the "public trust," museums often question how to share their thousands, or sometimes hundreds of thousands, of items with the rest of the world.
Our answer: Online self-service research access. I've explained this below and offered an example from a small museum in the Midwest – St. Joseph Museums.
---
Streamlining the research process
Traditionally, facilitating collections research is a time-consuming task. Furthermore, with limited budgets and staffing, many museums are unable to meet the growing demand for research access to their items. Creating an online research portal that provides access to collections not only saves museums hundreds of staff hours every year, but also empowers researchers to access the collections information they need on an independent, self-serve basis.
When St. Joseph Museums began publishing their collections to the web, the nature of their requests changed immediately for the better. After the COVID-19 pandemic hit in 2020, the Saint Joseph, Missouri-based organization found that their research requests skyrocketed. "People were at home looking for things to do and were accessing our educational programs digitally," said Sara Wilson, the museums' Executive Director. They began asking us questions about our collections more and more, and we started having to field 2-3 research requests a day. We needed to find a way to make our collections more searchable online!"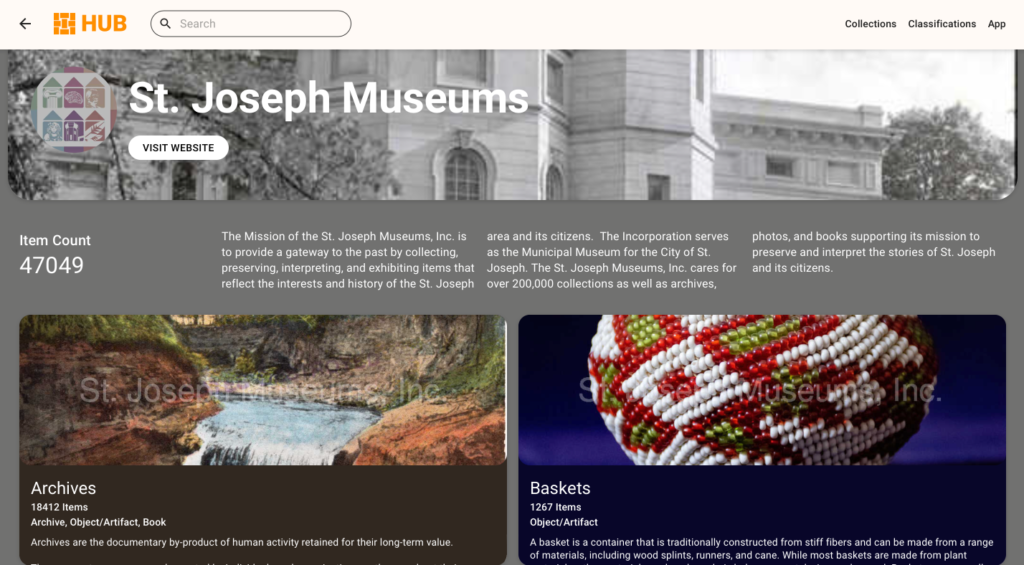 Additionally, only able to display 3% of their collection in a physical exhibit space, St. Joseph Museums wanted a solution to get more of their items out of storage and accessible to the public. "If we have over 200,000 items but we only display 3%, how do we show our members, our donors, and our community why it is important to invest in St. Joseph Museums?" said Sara.
To remedy this, the organization used CatalogIt to digitize more of their collections and publish them to the web, making them public-facing and accessible to researchers. Their previous limitations/challenges lessened/faded as they published a whopping 22% of their collections online in 2021. In addition to that, their research requests narrowed significantly. "Now people have access to see what we have in our collection," said Sara. And when a new research request comes in for something that has not yet been digitized? "We can go straight to that archival record to digitize and upload so the researcher is immediately able to access."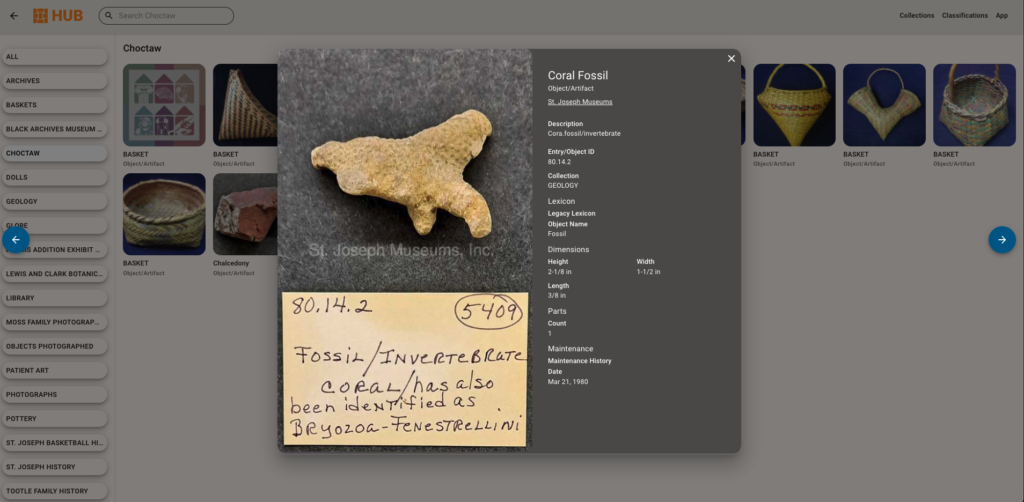 When researchers are able to search online for what they're looking for by subject matter, collection type, material, or era, the research process increases in efficiency. They can then narrow down their search requests to only the specific items they require additional information about or need to see in person, saving the collections and curatorial staff significant amounts of time compiling data and pulling collections. This also reduces the need to physically handle collections, protecting them from unneeded wear and tear.
Learn more about how the St. Joseph Museums moved their collection online in the case study linked here.
---
Organizing collections into virtual galleries and exhibits
One of the best ways to showcase your museum's collection online is with a CMS that enables you to easily publish your collections to the web in an organized and searchable way. The ability to curate digitized collections into organized groupings online is a major consideration – think of creating virtual galleries and online exhibitions. Web publishing not only allows researchers access, it also enables your local and global community to learn more about your collections and better connect with your mission. Researchers can reach out to museum staff for more information or in the event they need to see the collections in person.
CatalogIt is a leader in CMS technology that enables subscribers to easily publish collections to the web. But regardless of the CMS you're using, creating an online, self-service research portal makes your collections more discoverable to the public, saves hours of staff time, and helps your museum widen the scope of access to collections that are generally in storage and out of the public view.