By Avraham Mor, founder of Morlights, an AMM member company and lighting design firm located in Chicago, IL.
---
With a new year underway comes a breath of fresh exhibits in museums near and far. At Morlights, we use light as our medium for storytelling, illuminating rich histories and stories throughout exhibit designs across some of the most prominent museums in the country. In the spirit of the new year, today our founder Avraham Mor will be breaking down ways you can utilize lighting to refresh, elevate, and illuminate hidden details and stories in your next museum project.
Embrace Lighting Technologies and Innovations
With lighting, leaning into new technologies can make an incredible impact – you can upgrade existing systems or refresh exhibits entirely just by installing the latest innovations that best suit your space. Always keep your finger on the pulse with the latest in lighting technologies, and more specifically, LED technologies, to ensure your exhibit is equipped for long-term performance and success. (If you need a breakdown on the basics of LEDs, check out our Glossary for Lighting Design Terminology.)
Educate Yourself on LEDs
Not all LED technology is equal, so an educated specification process is key to success. There are key requirements to keep in mind when determining if LED is the optimal solution for your exhibit during specification:
Nationally Recognized Testing Laboratory: Does the LED align with the listings included under UL, ETL, CSA, and TUV? Keep in mind here that CE is not an approved label. Using products with a proper listing is absolutely essential, as not doing so can affect your institution's insurance. Having products in your institution that are not appropriately listed could result in your policy coverage being invalidated.
Proper testing: The DOE, Department of Energy, as well as the IES, Illuminating Engineering Society, have several testing requirements for LED technology. Any product you use should be tested by these standards, as they are the most trusted and accredited in the industry.
Lumen output: More lumen output is not always better. You must have the means to reduce the output such as a dimmer or screens, otherwise, you risk not being able to fulfill the output needs of the exhibit space (it will be too dim or too bright)!
Tap an Expert
The considerations outlined above can certainly get complicated. Plus you might need help identifying creative solutions on a limited budget like the Museum of Science and Industry in Chicago when they updated their "Ships Gallery." You could also find yourself in a situation like that of Chicago History Museum, who's "Car 1" exhibit built in the 80s was in a complicated space, difficult to light and maintain.
The best way to ensure you select the correct lighting solution for your museum refresh is to hire someone who specializes in knowing the ins and outs of lighting technology. Part of a lighting designer's job is to provide you with as much value as possible, which means we are always thinking about what lighting technology, like LEDs, will make an impact on your space for years and years to come.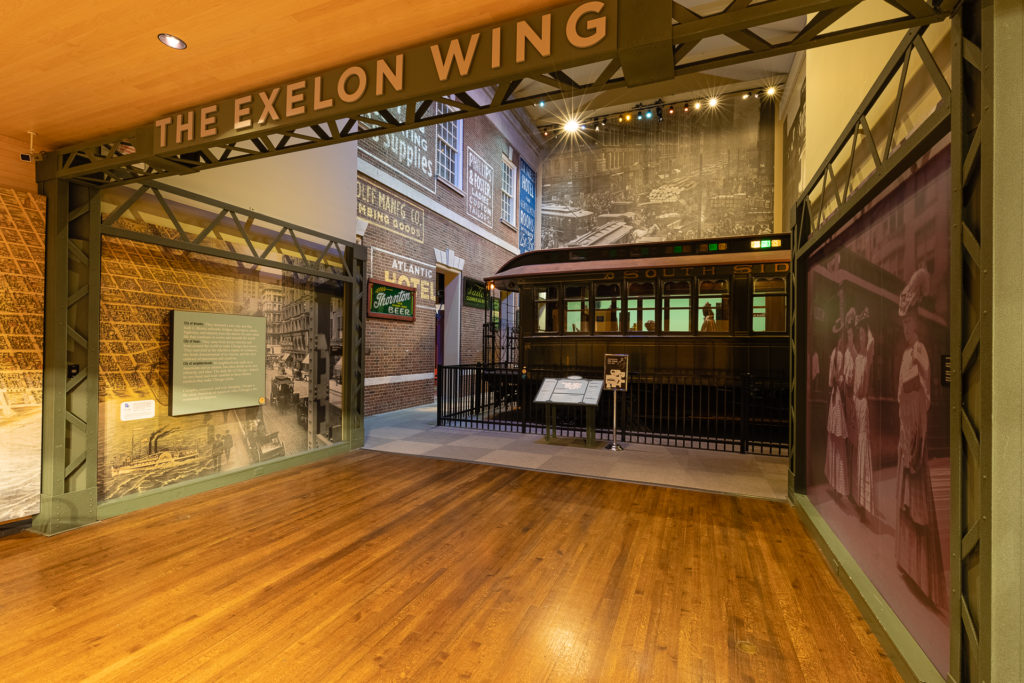 ---
Additional Resources
Want to learn more about LEDs? Check out this recording of our session "LED Exposure & Technology Update" from the recent AMM-WFM 2021 Virtual Conference.
Morlights is here to help! If you're interested in learning more about how you can maximize your design, save money, and create a plan for long-term success, we'd love to connect. Learn more about how we can work together here!