We are pleased to announce the recipients of the 2021 AMM Awards and welcome all of our members and colleagues to join us for this year's virtual awards celebrations.
---
Ford House, Best Practices Award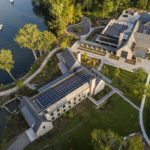 Monday, November 1, at 4pm CT/ 5pm ET
This year's Best Practices Award recipient, Ford House, the historic estate of Edsel and Eleanor Ford, opened its first major expansion in over 90 years to the public May 26, 2021 — a 40,000 square-foot Visitor Center and 17,000 square-foot Administration Building. The state-of-the-art project added event spaces and exhibition spaces, allowing for expanded program offerings. While these beautiful buildings are intended to enhance the visitor experience, the Visitor Center and Administration Building were designed to be net-zero energy efficient, with great care to emphasize sustainability and the surrounding natural ecosystem. With new classroom and program space within these buildings, Ford House has created not only a new physical space for STEM learning, but also a launching point for discussing topics green-building and eco-friendly design. These buildings show that we can make our water cleaner, create more energy than we spend, all while enriching our cultural heritage and adding beauty to the world.

Join us November 1st to get a peek inside these beautiful new spaces at the Ford House and learn more about their sustainable design!
---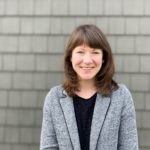 Samantha Sauer, Promising Leadership Award
Tuesday, November 2, at 4pm CT/ 5pm ET
Samantha Sauer is an archivist, curator, and assistant professor of history at Illinois College in Jacksonville, IL, who has brought incredible energy to transforming the Khalaf Al Habtoor Archives and the Paul A. Findley Congressional Office Museum into essential campus and community resources. In crafting and fulfilling her vision, Sauer demonstrates an unparalleled level of professionalism and intentionality, creating student-centered projects toexplore campus history, highlight diverse collections and voices, and build institutional capacity. Her sustained pattern of excellence in leadership for nearly six years and leadership prowess in curricular development, co-curricular activities, and campus and community engagement exemplify the spirit of the Promising Leadership Award.
Join us November 2nd to discover how Samantha and her team have developed mission-driven learning laboratories to serve the campus community and beyond.
---
David Ruffin, Distinguished Volunteer Award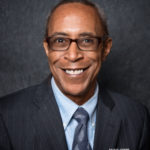 Special Video Presentation
David Ruffin is the Director of the African American Gallery at Ethnic Heritage Museum in Rockford, IL, a cultural organization focused on preserving the nationalities of those who founded Rockford's southwest side – African American, Hispanic, Irish, Italian, Lithuanian, and Polish. A self-proclaimed "professional volunteer," David has spent his 25-year volunteer career at Ethnic Heritage Museum coordinating a wide range of special events, exhibitions and programs such as Kwanzaa: A Black Christmas Celebration and the The Civil Rights Movement exhibition. David has worked diligently to establish and foster relationships with other community organizations and to raise funds in support of the museum's African American Gallery projects, playing a pivotal role in the sustainability and growth of the entire museum. AMM wishes to acknowledge David's years of volunteer service and extraordinary achievements through our first-ever Distinguished Volunteer Award.
In lieu of a live event, we will share a special video presentation to celebrate David's career and body of work. Stay tuned for the release of the video!
---
Mary Weiland, Distinguished Career Award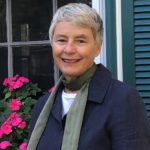 Thursday, November 4, at 4pm CT/ 5pm ET
Mary Weiland's career in museums began 30 years ago at the Minnesota History Center in St. Paul, MN, and worked on many community-based exhibits including exhibits in connection with the African American community, the Minnesota Jewish community and Vietnam Veterans. In 1991, she joined Minnesota Children's Museum (MCM) as an exhibit developer where she was instrumental in a 2005 expansion of outdoor exhibits in the rooftop ArtPark and played a strong leadership role in establishing a new vision for MCM's exhibit experiences in its 2017 expansion. She also led the MCM exhibits team in creating concepts for a new children's museum in Rochester, MN, and developed multiple new traveling exhibits which enabled the museum to diversify its revenue streams and become a leader in the traveling exhibit field. Nominated by her peers and colleagues, all of whom passionately expressed the incredible impact of her creativity and inclusive, equitable nature on their own work, Mary embodies the true spirit of the Distinguished Career Award.

Join us on November 4th to celebrate Mary's many contributions to the museum community in the Twin Cities!
---
Chicago Cultural Alliance, Groundbreakers Award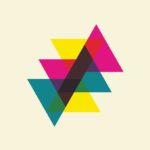 Friday, November 5, at 4pm CT/ 5pm ET
The Chicago Cultural Alliance (CCA) is an active consortium of over 40 Chicago-area cultural heritage museums, centers, and historical societies that span 30 neighborhoods and 9 suburbs in the Chicago area and represent over 30 different cultures from around the world. True to its mission to "connect, promote, and support centers of cultural heritage for a more inclusive Chicago," the CCA has set a standard for cultural advocacy and innovative community-wide projects over the course of the past year. From Taste From Home: Food Stories for the Culturally Curious to the Cultural Connections visual podcast, they have increased awareness of the diversity of the Windy City, while amplifying and advocating for citywide initiatives such as Indigenous People's Day. CCA is a true asset to Chicago's cultural community, lifting up underrepresented voices in a major metro area, and a worthy recipient of the inaugural Groundbreakers Award.
Join us November 5th to honor the extraordinary people and organizations that make up the Chicago Cultural Alliance!