We've been curious about the impact of the pandemic on various aspects of museum work – particularly exhibition planning and production – and have reached out to our colleagues within the AMM network to get their "boots on the ground" perspective. This article features contributions from Erich Zuern, Bluewater Studio; Justin Hensley, Ravenswood Studio; Pam Brandt, Solid Light; and Molly Fullan, Taylor Studios, with a focus on their experiences from the past year as well as tips for museums that are planning exhibitions in 2022.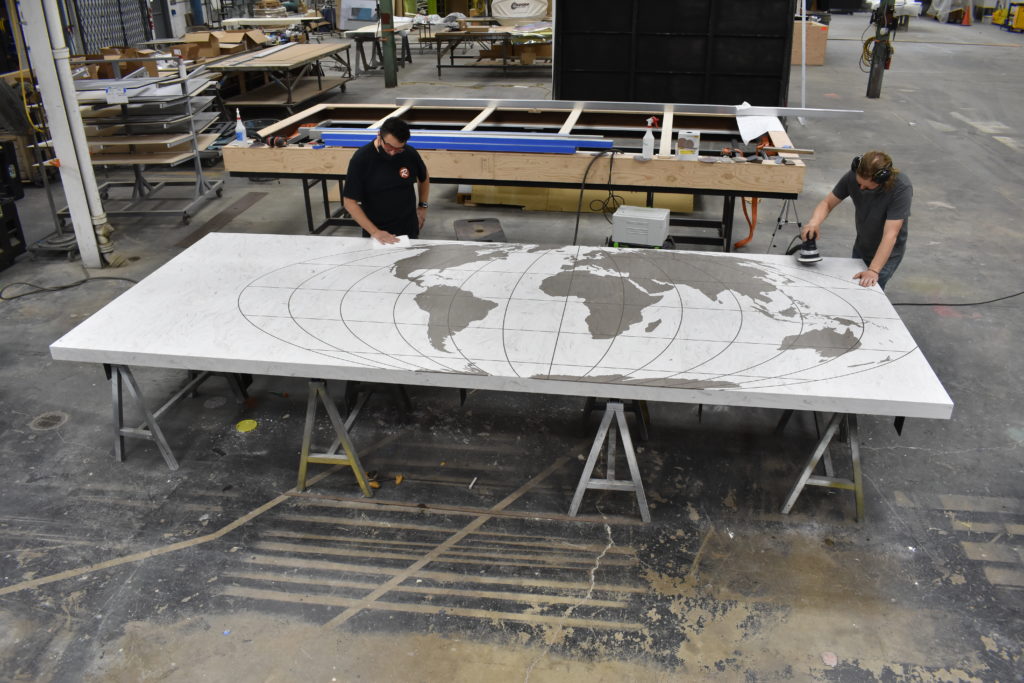 What's been the overall impact of the pandemic on exhibition planning, design, and fabrication?
Erich: The effects on COVID on our work have been deep and broad – affecting virtually every aspect of our work. Specifically, when planning an exhibition project in this environment, it is important to allow additional time and to remain flexible. How much additional time depends upon your situation and the scale of your project. The only certainty right now is change, so any additional time you budget may or may not be enough – and you may not know that until deep into the project.
Molly: Much of our day-to-day operation remains rooted in the same tried and true processes and procedures. What the pandemic has done is reinforce how important it is to fully utilize all the tools in our project management toolbox. You never know what sort of curve ball is coming your way; it could be a material delay, cost increases, spontaneous labor shortages, or a host of other unexpected surprises.
Are you experiencing any supply chain issues with common materials?
Erich: Early in the pandemic, as you may recall, toilet tissue was difficult to find in the grocery store. That was inconvenient, but you could plan for it. What I find now in my grocery store is that different things are becoming unavailable with no notice and then may be restocked weeks later. The bread that I buy every week, for example, has – with no notice – just not been available. Then, some weeks later, it is again on the shelf. The difference from last year is that I can't plan for it – it is not predictable. It has been so with certain exhibition materials and vendors, who are experiencing limited availability and shortages of labor due to illness, etc. Here are some examples:
Paint – Reduced availability of specified base paints and color selections.
Medex – Reduced availability. We have often been purchasing from distant sources and shipping in at added cost.
Electronics – Significant delays in manufacturing and port clearance. It is extremely difficult to get clear delivery timing.
Acrylic – Some sizes and thicknesses are difficult to find.
Metals – (Particularly aluminum) Delivery is slower and some profiles are hard to find.
Finish hardware – Availability has been limited.
Justin: Some aspects of museum work call for materials with special features such as anti-glare, UV filtering, formaldehyde free, high touch, anti-static, etc. Many suppliers are focusing on the core of their business and often that doesn't include the specialty ranges. For example, providers of sheet goods want to sell as much basic MDF as they can; they don't have supporting demand for the formaldehyde free MDF museums desire. It doesn't mean that doing museum work is impossible, but may mean delays, alternate sources, or increased costs. Much of the increases in costs we are seeing stem from ballooning shipping costs for the material's journey from the manufacturer to warehouse, distributor to local supplier, and finally to our shop.
Pam: The most common material we use throughout all of our projects is ¾" Baltic Birch plywood. It is used both for internal structural support systems and display cabinets as well as some finished surfaces. Pre-pandemic, the typical price per 4×8 sheet was $47.00 but, at the height of the supply chain disruption, prices soared to around $130 per sheet. This forced us to reconsider materials choices for internal structures and areas or surfaces that would not exposed or seen by guests.
Molly: Many of our projects were bid pre-pandemic and are priced accordingly, so we've had to get creative with our materials and labor solutions. Here are a few examples:
Many of our shipping costs have more than doubled. So instead of making a bunch of crates and shipping them across the country, we compared the cost to loading exhibits up in our van and driving them ourselves instead.
We also shop around for supplies. For smaller items, we'll often set a limit on how much time we'll spend comparing prices. We'll reach a point where it costs more money in labor to find a lower price than to buy the first option.
Our project managers regularly communicate to find efficiencies and make the most out of available resources. This could mean buying an entire bunk of material or using one assembly line for two different projects that have the same production methods.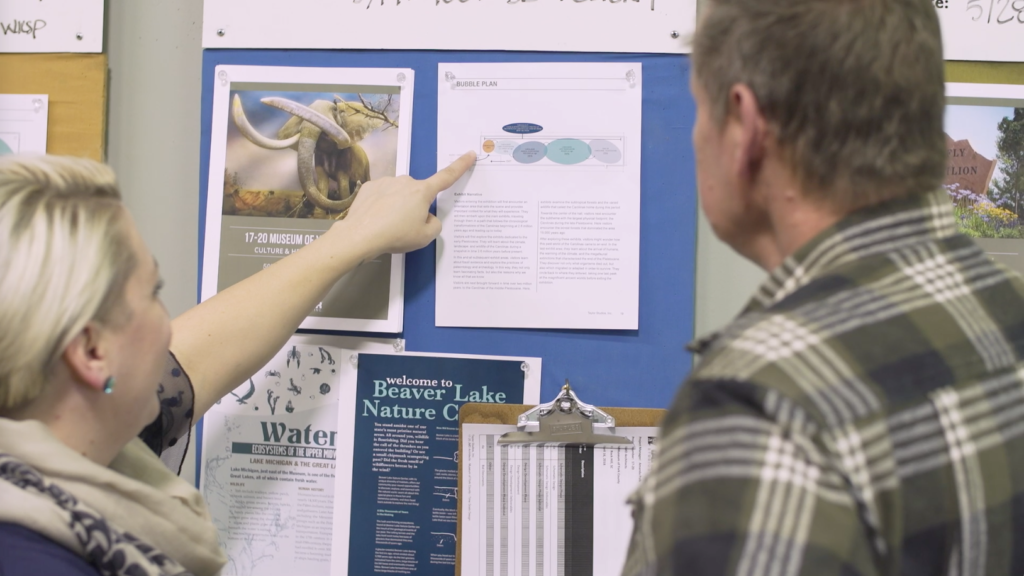 Any suggestions for project managers as they work on planning and production schedules?
Erich: Flexibility, always helpful, is particularly useful right now because certain materials may suddenly become unavailable, or become more expensive, or the delivery time might extend beyond what you can use, and you will have to find a different way to get your work done. Planning in more time and flexibility are the only remedies and even those will only get you so far. A few things you should know, as you create (flexible) timelines:
Materials availability and delivery timing is not predictable.
Production tooling, especially electronically controlled tools, are often out of stock with unknown schedule of availability.
Many materials are more expensive. Budget resolution processes are slowed as alternate cost saving solutions are researched. Know what you are willing to replace and what you can't.
Quotes are honored for shorter times on many materials, making fixed contracts a challenge.
Molly: If we have learned nothing else from the pandemic, it is that we are all human and all dealing with the upheaval as best we can. The most important thing to remember is that everyone wants the same outcome of a successful project. I get a reminder of this every time I watch someone battle their cat for control of their keyboard or the working parent with their trigger finger on the mute button. We've all done what it takes to adapt and succeed. To mitigate risk in our projects, we plan for as many curveballs as we can and adapt. For example:
Allow extra time in the schedule. Client stuck in quarantine for a week and can't review a deliverable? Or fabrication department closed for sanitizing? We can recover and stay on schedule.
Have backup labor. We have go-to sub-contractors who help when we get in a bind. We've even had employees come out of retirement to help!
Communicate, communicate, communicate! As part of our progress updates, we let our clients know about what risks and contingency plans are in place so if any of the issues ever come to fruition, no one is surprised. In the case of unexpected events, we prioritize gathering a team to brainstorm options. Video calls have become one of our favorite communication tools for this. The technology is so prevalent now, why not use it?
---
Related Resources: