About our guest contributor: Alongside a great team, Jane Pederson, Glensheen Mansion's Marketing Manager has helped Glensheen double its tour attendance and revenue in a few short years. After five years of marketing at Glensheen, she's excited to share the things that they've learned along the way.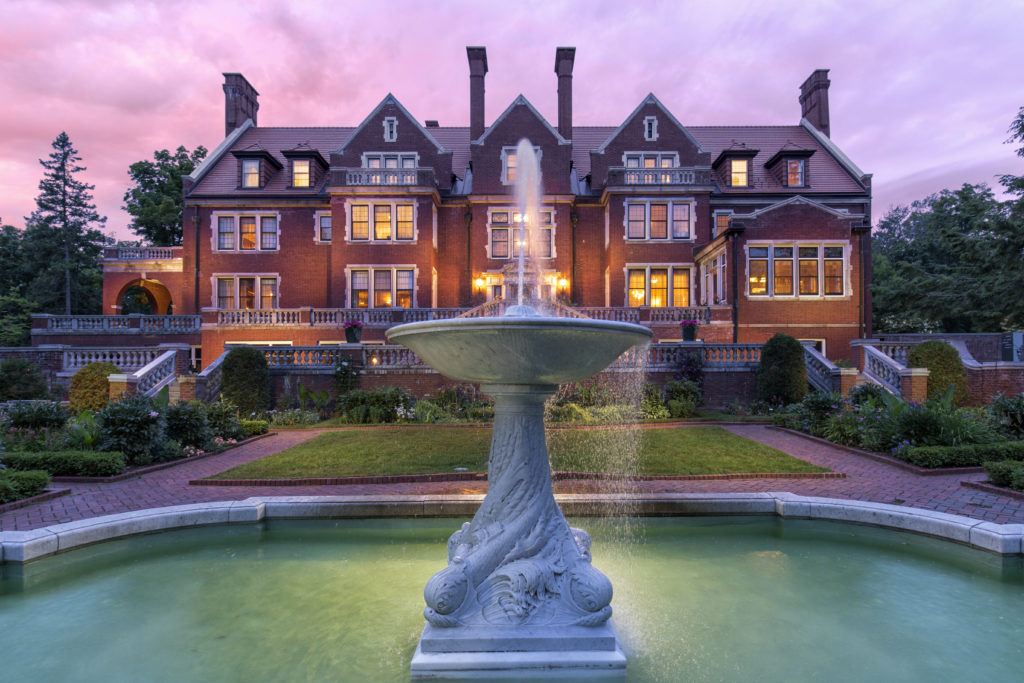 Glensheen had the same problem that many house museums face of declining visitors. Glensheen has increased attendance year-over-year for the last five years. Based on what the Glensheen team has learned about successfully marketing a house museums, here are FIVE tips for Marketing Historic House Museums
Survey your audience
Collaborate with local businesses
Let social media amplify your earned media
Host an InstaMeet
Offer a self-guided tour
---
Survey your audience
Before you make one social media post or targeted ad, you must first know who your people are. That means putting all of your assumptions aside of who you think is your visitor demographic. Glensheen uses multiple tools to consistently monitor the tour audience and to make sure marketing messages are resonating with the decision makers of our target audience. For example, during each season, Glensheen creates a survey to gather data about tour guests BEFORE they tour. We have found that by surveying before they take the tour, we receive honest answers as to WHY they decided to visit. We also gather demographic information of the group's decision maker. This information is pivotal when developing marketing messages or new programming.
---
Collaborate with local businesses
A big part of Glensheen's success has been through partnering with local businesses. Businesses that compliment Glensheen have been our ideal partners. Glensheen partnered with a local organization called Duluth Loves Local to create the two-day event, Duluth Winter Village, that welcomed 20,000 people in one weekend. Duluth Loves Local shares Glensheen's vision of supporting local, quality businesses, and approached Glensheen with the idea. The beneficial marketing aspect is that the 40+ respected Duluth businesses that are vendors at the event are also promoting Duluth Winter Village right alongside Glensheen and Duluth Loves Local. That's 40x the reach that Glensheen would achieved when marketing the event alone.
---
Let social media propel your earned media
Social media can be a very powerful tool. It's tempting to put all of your marketing eggs in the social media basket. But social media is best when it supports your earned media strategy. Your work is not done after the media has covered your event or story. Once the story has aired and is published to their website, you can keep the momentum going by sharing the digital version of your news. News outlets watching their website traffic will notice your story driving traffic to their website. Sharing the news story links also make for good posts to boost and put a little money behind
---
Host an InstaMeet
What is an InstaMeet? An Instameet is literally an Instagram Meeting. Instameets are a nice tool for marketers for content creation and building relationships with mirco-influencers and photographers. We now host Instameets at the start of big seasons. By opening our doors and providing coffee, Glensheen gained access to professional level photography without charge. In turn, it allowed us to develop relationships with local photography groups who now chose to shoot at Glensheen, year-round.
---
Offer a Self-Guided Tour
Why can't house museums take a play out of our museum counterparts' playbook and offer a self-guided experience? In this new experience Glensheen has not only increased tour capacity and reduced staff costs but most importantly, we've enhanced the visitor experience. This model allows Glensheen to meet people where they are at without alienating the audience that still wants a guided tour.