We are pleased to announce the recipients of the 2020 AMM Awards and welcome all of our members and colleagues to join us for our first-ever virtual awards celebrations.
---
Silver Lining Award, October 23 at 1pm CST (2pm EST)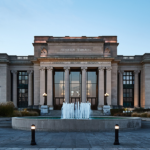 New to 2020, the Silver Lining Award acknowledges the creativity and resourcefulness of cultural organizations that have resulted in positive change for their organizations and overall sustainability. When the Missouri Historical Society in St. Louis closed its doors to the public, their team quickly began developing 5 new digital efforts designed to lift the spirits of St. Louisans, collect history as it happens, and continue to offer high quality programming free of charge. Drawing on the city's history for inspiration, the organization pivoted for a second time this summer to foster dialog around race following the death of George Floyd.
Join us October 23rd to learn more about the MHS's approach to community-building in a time of crisis through History at Home | St. Louis Strong initiatives and to celebrate their impressive growth through digital mediums!
---
Promising Leadership Award, October 30 at 1pm CST (2pm EST)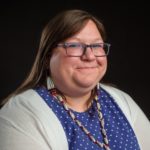 Through the Promising Leadership Award, we recognize some of our profession's newest additions whose exceptional service and leadership have stood out among others. The 2020 recipient of this award is Heather Miller, Executive Director of the American Indian Center of Chicago. Heather actively serves in a variety of capacities in Chicago, but was nominated by her peers in the Chicago Cultural Alliance for her efforts to ensure financial stability for the American Indian Center (a community center) while finding new, innovative ways to engage the many diverse communities they serve.
Join us on October 30th to learn more about Heather's experience as a Native American woman in leadership and work on the American Indian Center's latest thought-provoking initiative – Northwest Portage Walking Museum, a community-led learning experience which includes the reintroduction of Indigenous mound building into the environment.
---
Silver Lining Award, November 6 at 1pm CST (2pm EST)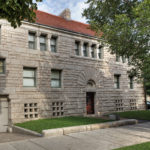 Another Silver Lining Award recipient is Glessner House in Chicago, Illinois. The Glessner House planned to experiment with new programming formats in 2020, but never imagined they would find themselves in a pandemic crisis. Their staff and leadership quickly shifted gears to ensure that the museum remained relevant to their community and opened their courtyard up for neighborhood families and businesses to use.
Join us on November 6th to hear the story of the Glessner House's pandemic pivot and how they created activities like their Ask Henry question prompts to stay connected with their community.
---
Distinguished Career Award, November 13 at 1pm CST (2pm EST)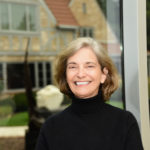 The Distinguished Career Award recognizes individuals who have made significant contributions to the field during their careers. This year's award recipient is Kathy Kelsey Foley, Director of the Leigh Yawkey Woodson Art Museum in Wausau, Wisconsin. Her dedication to organizational growth and staff development, as well as museum advocacy, are just a few of Kathy's strengths as a leader. From the Woodson's annual Birds in Art exhibition to cultural programming for people with memory loss as part of the SPARK! Alliance, Kathy's team has transformed a small museum in a small city into a community anchor.
Join us November 13th to celebrate Kathy's achievements and learn more about how her "lead by example" approach has had a lasting impact on her team and the community.
---
Best Practices Award, November 20 at 1pm CST (2pm EST)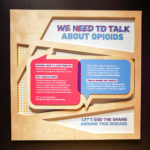 This year's Best Practices Award, which is given to a cultural institution that has demonstrated thought-leadership through innovative programming and museum practices, goes to the Indiana State Museum and Historic Sites for the FIX: Heartbreak and Hope Inside Our Opioid Crisis exhibition project. Their courage to lead the way in supporting Indiana communities affected by the crisis, community-driven approach to content development, and thoughtful design of the exhibition have set a new standard.
Join us on November 20th to get the inside scoop on how the museum collaborated with community partners to create this unique and timely exhibition, which has resulted in a statewide network.