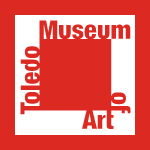 Job Title:  KeyBank Museum Fellow
Department:  Administration
Reports to:  Chief People & Culture Officer
FLSA Status:  Exempt
Employment Status:  Full-Time, Temporary
Duration:  2 Years
Anticipated Start Date:  January 2024 with consideration for a later start date
Compensation:  $50,000 annually plus benefits
Deadline to Apply:  12:00pm EST on November 09, 2023
Please submit applications directly on the Toledo Museum of Art website http://www.toledomuseum.org/jobs. 
Since our founding in 1901, the Toledo Museum of Art has earned a global reputation for the quality of our collection, our innovative and extensive education programs, and our architecturally significant campus.
 
And thanks to the benevolence of its founders, as well as the continued support of its members, TMA remains a privately endowed, non-profit institution and opens its collection to the public, free of charge.
SUMMARY
The KeyBank Museum Fellowship at the Toledo Museum of Art (TMA) exists to foster, promote, and develop underrepresented ethnic or cultural background individuals to gain practical experience in the museum industry. TMA recognizes that individual preferences may vary, and it is essential for TMA to be open and respectful to each person's unique identity. TMA will prioritize self-identification and create an environment where individuals feel comfortable expressing their ethic/cultural background. TMA seeks to become the model art museum in the United States for its commitment to quality and its culture of belonging. This vision and the ways in which it is operationalized are established in the Museum's Strategic Plan as well as its integrated Belonging Plan.
The KeyBank Museum Fellowship provides a two-year fellowship to help underrepresented ethnic/cultural candidates of African American, Hispanic-Latino ethnicity, or Asian descent to grow and advance in  a career in the museum, arts, or related industry. This unique experiential program provides recent graduates with the career mentorship, interdisciplinary experience, and training necessary to help underrepresented ethnic or cultural background employees grow and advance in  careers in the museum field. The Fellowship includes quarterly rotations through the Brand Strategy/Marketing, Curatorial, Learning & Interpretation, and Belonging & Community Engagement departments in the first year, followed by the opportunity to pursue a capstone project in the Fellowship's second year. The Fellow  works adjacently to the Director's office and attend Leadership Team meetings, offering direct exposure to the strategic planning process, board relations, financial and resource management, and policy development along with building partnerships across the industry and community.
KEY ACCOUNTABILITIES
-Works with the Leadership Team on projects related to day-to-day management at the executive level.
-Rotates through four departments in year one of the Fellowship, supporting projects in Brand Strategy/Marketing, Curatorial, Learning & Interpretation, and Belonging & Community Engagement.
-Meets monthly with Fellowship Steering Committee, which will consist of a cross-functional team representing the departments through which the Fellow will rotate.
-Meets with the Chief People & Culture Officer and/or the Director and the Brian P. Kennedy Leadership Fellow for operational model and leadership seminars.
-Conceptualizes, defines, initiates, and conducts research to prepare and present to the Leadership Team.
-Proposes, plans, implements, and completes a special project, which is proposed and planned for the Fellow's second year.
-Participates in the day-to-day activities of the Museum and completes independent work.
-In addition to receiving professional training, the Fellow will be mentored by a member of the Leadership Team and will be expected to actively work with their mentor to build networks inside and outside of the organization.
-Performs other duties as required or assigned.
EDUCATION AND EXPERIENCE
The KeyBank Museum Fellowship is designed to help underrepresented ethnic/cultural candidates of African American, Hispanic-Latino ethnicity, or Asian descent to grow and advance in a career in the museum, arts, or related industry and whose undergraduate studies were completed within the last five years.
SPECIALIZED KNOWLEDGE, COMPETENCIES, AND ABILITIES
Demonstrated interest in a career in the museum field.
Must be committed to the Toledo Museum of Art for the full two-year duration of the appointment.
WORK ENVIRONMENT
Frequently attends Museum and development events inside and outside of TMA, with non-standard, often extended work hours, weekends, and occasional overnight travel. Standard open office work environment shared with co-workers, with related phone, computer, and printer noise. Position requires ability to operate a computer and other office productivity machinery and audio/visual equipment such as a copy machine, printer and phone and sound systems.
BENEFITS
-Additional funds and/or support provided for travel, research, association memberships, etc.
-25 Days of Paid Time Off Annually
-6 Paid Holidays Annually
-2 Floating Holidays Annually
-3 Paid Volunteer Days Annually
-Birthday Paid Time Off Annually
-Medical, Dental, & Vision Insurance
-403b Retirement Savings Plan
-Short-Term Disability, Long-Term Disability, Term Life and AD&D Insurance Plans
-Paid Parental Leave
-Pet Insurance
-Employee Assistance Plan
-Museum Family Membership
-Employee Discounts in the Museum Store, Café, Studio Art Classes, & More!
The Toledo Museum of Art provides equal opportunity for employment and promotion to all qualified employees and applicants. No person shall be discriminated against in employment on the basis of race, color, religion, gender, age, national origin, marital status, disability, sexual orientation, veteran status or any other status or condition protected by applicable federal or state statutes. The Museum is committed to maintaining an environment in which all employees are treated equitably and given the opportunity to achieve their full potential in the workplace. If you are a qualified individual with a disability or a disabled veteran, you may request a reasonable accommodation if you are unable or limited in your ability to access job openings or apply for a job on this site as a result of your disability. You can request reasonable accommodations by contacting Human Resources at jobs@toledomuseum.org or (567)-666-0387.