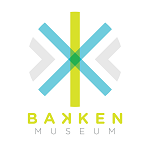 Website thebakkenmuseum The Bakken Museum
Inspiring a passion for innovation.
The institutional giving manager will be a key member of the development team, highly involved in all aspects of institutional giving, and responsible for managing The Bakken Museum's institutional donor relationships with foundations, corporations, and with government agencies.
POSITION OVERVIEW
The Institutional Giving Manager will be a key member on the development team, highly involved in all aspects of institutional giving, and responsible for managing The Bakken's institutional donor relationships with foundations, corporations and with government agencies. This position will work with the Director of Development on researching best practices, planning for the future, and working across the organization to fund exciting key projects and initiatives.
Salary: $48,000
ESSENTIAL DUTIES AND RESPONSIBILITIES
Grant Writing and Management – 55%
Serve as the primary writer on all grant proposals, requests, and reports to foundations.
Manage the grant submission process, including collection and synthesis of data, completion of proposals, tracking, reporting, and corresponding with foundation and corporate donors.
Develop and maintain an annual schedule of letters of inquiry, proposals, and reports, tracking outcomes and updating the calendar on a regular basis. Build and sustain a pipeline of prospective funders by researching and identifying new grant prospects.
Provide leadership for strategic planning around funding alignment, upgrades from current donors and increasing multiyear grants.
Work with senior staff to ensure accurate information is transmitted in all funder communications.
Institutional Giving Stewardship and Solicitation – 25%
Research and identify corporate and foundation prospects and opportunities.
Assist the Director of Development and President & CEO in developing engagement strategies for current and potential institutional donors.
Support strategic donor outreach and communications, and maintain regular correspondence with key funding representatives.
Conduct meetings with foundation staff members to cultivate, solicit and steward relationships as needed, utilizing senior staff where necessary.
Assist the communications team in the development of engaging funder collateral.
Data Management – 10%
Support the organization's development database in relation to institutional donors, developing strategies for its use, and collaborating with the administrative coordinator to ensure regular, accurate data collection in support of meaningful, regular reporting.
Analyze and share fundraising and grant implementation and impact data to empower informed decision making with respect to The Bakken's prospects and strategies, and effective compliance with and stewardship of current grants.
Development Activities -10%
Collaborate with the development team on fundraising campaigns, donor solicitation, and donor stewardship as needed.
Assist with strategic departmental planning as directed by the Director of Development
OUR VALUES
Creativity // We believe that everyone has the ability to use their creativity to help make the world a better place. We aim to foster that creativity in each other and our audiences.
Curiosity // We are always learning, growing, and asking questions. This curiosity is the lens through which we approach learning and making connections in unexpected ways.
Uniqueness // We take pride in the ways we can be surprising or different from what might be expected. We encourage our staff and audiences to bring their full selves and embrace the strengths and connections in our differences.
Adaptability // We acknowledge that change is constant and that we are made stronger by our ability to accept and understand change. We improvise with empathy and purpose, using change as an asset to adapt, grow, and develop in new ways that support the needs of our audiences and each other.
Collaboration // We work to leverage our collective genius in service of our mission. We listen to each other, support one another, work to better understand each other, and as a result, grow and evolve together.
Equity // We will strive to be a place where everyone is welcome, represented, and valued and will work to correct the structural imbalances which prevent that goal.
BACKGROUND PREFERENCES
3-5 years of nonprofit experience is preferred, but will consider other mission-driven experience
Extensive (at least 2 years) experience or know-how with grants management, foundation relations, and development practices is required
Raiser's Edge, Altru, and/or related CRM database experience preferred, but not required.
Willingness to work occasional weeknights and/or weekends, as needed.
Communicates effectively in writing, telephone, and in-person with all levels throughout the museum and broader community, including the board of trustees, executive leadership, donors, volunteers, and development team.
Strong listener, open to other perspectives.
History of developing and maintaining strong positive working relationships.
Demonstrated ability to work independently with little direction, shows initiative, and exercises good judgment.
Excellent organizational skills, attention to detail, and prioritizing to accomplish goals in accordance with capacity and organization priority
Flexible and adaptable within the context of the ever-changing nonprofit environment.
Demonstrates willingness to continuously learn and improve in fundraising strategies, particularly grants management, moves management, and corporate/foundation solicitation.
PHYSICAL DEMANDS
The physical demands described here are representative of those that must be met by an employee to successfully perform the essential functions of this job. Reasonable accommodations may be made to enable individuals with disabilities to perform the essential functions.
Ability to remain in a stationary position for up to 8 hours.
Ability to move through the historic buildings, including stairs and outdoor areas.
Ability to use a computer and other typical office equipment such as paper files, copy machine, and similar equipment related to an office environment.
TRAVEL
Requires monthly travel within Twin Cities metro area to/from foundation/donor meetings and networking events. Very limited outside city limits.
HOW TO APPLY
Please email Alex Askew, Director of Development, at askew@thebakken.org with the following two pieces of information, and complete an optional, anonymous demographics survey.
Two to three paragraphs in the body of the email detailing why you are interested in this position and how you believe that you meet the requirements. Each paragraph can be between 3-7 sentences, for a total length of no longer than 21 sentences. Do not attach a cover letter; attaching a cover letter will be considered an incomplete application.
Your work/skills/training history as an attachment OR link to your LinkedIn profile. We do not have a preference for which one, you will not receive special consideration for sending both. Our aim is to understand where you have worked before and the types of roles you have had.
OPTIONAL – Please consider filling out an optional, anonymous demographics survey, found here (https://thebakkenmuseum.formstack.com/forms/igm_applicant_demographic_survey). This survey will remain unattached to any application materials and is used only to determine patterns and opportunities for improvement in our hiring process. The hiring manager will not have access to the individual responses collected.
Complete applications will receive a confirmation of submission within 48 hours. Incomplete applications will be notified of their incomplete status. There is a priority application deadline of May 27, but applications will be accepted until first-round interviews are complete. Please contact Alex Askew if you have questions about this process.
The above statements are intended to describe the general nature and level of work performed by the staff member assigned to this position. This job description is not designed to cover or contain a comprehensive listing of activities, duties or responsibilities that are required of the employee for this job. Duties, responsibilities, and activities may change at any time with or without notice.