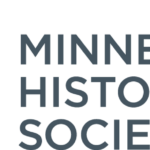 Website Minnesota Historical Sociey
#customer service #museum #education #community engagement
JOB TITLE: Visitor Services Assistant I
OPEN TO: This job is open to all applicants.
LOCATION: Mill City Museum, 704 South 2nd St., Minneapolis, MN 55401
SALARY: $15.76 hourly minimum
STATUS & HOURS: Part-time, regular (approximately 780 annual hours) position. Hours may vary according to museum site needs. This position requires flexibility, and the ability to work a varied schedule including evenings, weekends, and holidays.
BENEFITS: Eligible to participate in a retirement program with employer contribution. Generous vacation and sick time accruals.
DEPARTMENT: Metro Sites & Operations
CLASSIFICATION: 55L Service
SUPERVISORY: No
HIRING MANAGER: Visitor Services Manager II
POSTING DATE: February 17, 2023
DEADLINE DATE: March 6, 2023
TO APPLY: Interested applicants must apply online at the Minnesota Historical Society's career center at www.mnhs.org/jobs and include a resume and cover letter by the application deadline date.
DESCRIPTION: This position exists to provide excellent customer service while performing a variety of duties related to admissions, the retail store, and visitor information.
SUMMARY OF WORK: 1) Perform admission duties and provide visitor information with a high level of customer service and knowledge of the site; 2) Sell merchandise and provide operational assistance in the museum store; and 3) Assist with school programs.
MINIMUM QUALIFICATIONS:
● One year of cash handling and retail or customer service experience.
● Demonstrated positive customer service skills
● Good organizational and personal computer skills.
● Demonstrated ability to communicate with a diverse public in a positive and friendly manner, in person and over the phone.
● Demonstrated ability to independently problem solve and respond to visitor concerns with patience, empathy, and grace.
● Availability to work a flexible schedule that includes weekends, evenings, and holidays, as necessary.
● Ability to work independently, under supervision, and as part of a team.
● Basic math and computer skills.
● Basic understanding of retail and money handling procedures.
● Ability to stand for extended periods of time.
● Ability to bend, crouch, kneel to move merchandise and perform light cleaning duties.
● Ability to lift up to 30 pounds.
DESIRED QUALIFICATIONS:
● High school diploma or equivalent.
● Experience with ticketing and/or point of sale software.
● Foreign language skills.
● Knowledge of Minnesota and area history.
Should you have questions with the application process, email humanresources@mnhs.org.
At MNHS, we don't just accept difference — we celebrate it, we support it, and we thrive on diversity for the benefit of our employees, our products and services, and our community. The Minnesota Historical Society believes that an inclusive culture among our team members is critical to our success as a historical society and museum, and we seek to recruit, develop and retain the most talented people from a diverse candidate pool. The Minnesota Historical Society is proud to be an equal opportunity workplace and employer.