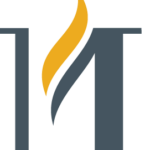 Website Minnesota Historical Society
#scholars #research
JOB TITLE: #1725 Gale Scholar, Research Historian (Gale Scholars Program)
OPEN TO: This job is open to all applicants.
LOCATION: History Center – 345 W Kellogg Blvd., St. Paul, MN 55102
SALARY: $4,330.00 monthly minimum, commensurate with experience
STATUS & HOURS: Full-time, (approximately 2,088 annual hours) project position through June 30, 2025. This is a two year position funded by the Gale Family Foundation.
BENEFITS: Eligible to participate in the State Employee Group Insurance Program and a retirement program with employer contribution. Generous vacation and sick time accruals with additional paid holidays.
DEPARTMENT: Research
CLASSIFICATION: 11L Professional
SUPERVISORY: No
HIRING MANAGER: Director, Research
POSTING DATE: December 22, 2022
DEADLINE DATE: February 24, 2023
TO APPLY: Interested applicants must apply online at the Minnesota Historical Society's career center at www.mnhs.org/jobs and include a resume and cover letter by the application deadline date.
APPLICATIONS MUST INCLUDE:
● Cover letter
● Curriculum vitae
● Research proposal: A 700-1,000 work typed statement describing your proposed research and its significance within your field (not including references and citations) in PDF format. In preparing your proposal, be sure to provide and address the following:
o A description of the research you plan to undertake at MNHS, including the methodology to be utilized;
o The importance of the work, both in relation to the broader field and to your own scholarly goals;
o Justification for conducting your research at MNHS and utilization of research facilities and resources, including what MNHS collections will be used.
● Abstract of the proposed research, not more than one page.
● Answers to all application questions within the online ADP application.
● Two letters of reference: Letters should address the importance of the project and the ability of the applicant; submit the letters in PDF format. The letter must include the reference's signature and contact information for follow up conversations.
DESCRIPTION: This position exists to support the work of MNHS staff by conducting primary and secondary research and developing historical content use in exhibitions, programs, publications, digital platforms, public presentations, and other delivery methods as needed. Funding for this position is made possible by the Gale Family Foundation.
SUMMARY OF WORK: 1) Plan, organize and conduct historical research to assist in producing content for MNHS exhibits, public programs and initiatives, and/or publication with the guidance of the Director, Research; 2) Work collaboratively to develop and manage independent research project(s) that utilize the MNHS collections; and 3) Participate in staff presentations, lectures, symposia, programming planning teams, and other form, and providing public programs on topics researched.
PURPOSE OF THE GALE SCHOLARS PROGRAM: Reward an individual who has completed and earned a Master's or Doctoral degree and who has interest in pursuing a career in public history with a two-year professional position providing a real life experience in the application of public history; Enable MNHS to hire some of the brightest talent coming out of academia to participate in the development and implementation of a special project such as a new exhibition, publication, or educational program, and; Help the public, through implementation of the identified project, develop a better understanding of the past and its role in shaping our world.
ELIGIBILITY: The fellowship is available to individuals who have been awarded their M.A. or Ph.D. degree within the previous three years. There is no restriction relating to age or academic status.
MINIMUM QUALIFICATIONS:
● Master of Arts degree in history or an interdisciplinary field.
● Scholars pursuing research and writing on the regional history of Minnesota, the Upper Midwest, or the Upper Mississippi in the 19th and/or 20th centuries are eligible. The position is open to all areas of the Upper Midwest history, broadly defined, but preference will be given to a scholar whose research and teaching expertise are situated within Women's and Gender Studies, Environmental History, Indigenous History, LGBTQ+ History, Intersectional History, or transdisciplinary work that combine those areas.
● Research interests in borderlands, settler colonialism, women's history, environmental history, immigration history, social movements, and race.
● We are also interested in scholars who study processes that reconfigure local and trans-local contexts (such as shifting borders, urbanization, and social movements) and who have a transregional approach or employ a transborder framework.
● We are looking for someone whose research background and interests can support work focused on publicly presenting the richly layered political, cultural, and social history of Minnesota and situating this history within broader historical contexts.
● Proven grammatical skills, attention to detail, accuracy and strong proofreading skills to ensure that documents are error-free.
● Demonstrated ability to manage multiple assignments simultaneously and to maintain a professional and neat work environment.
● Demonstrated ability to communicate clearly and to handle confidential information discreetly and appropriately.
● Demonstrated ability to think imaginatively and problem solve.
● Proven ability to work diplomatically with individuals of diverse backgrounds and with diverse communities in Minnesota.
● Self-motivated and able to work independently.
DESIRED QUALIFICATIONS:
● PhD in History, American Studies, Ethnic Studies, or other fields related to the work outlined above.
SELECTION PROCESS: MNHS will recruit nationally to attract highly qualified individuals to this appointment. Candidates will complete an application developed specifically for the Gale Scholars Program. Gale Scholars will have a record of superior academic achievement in fields of study relevant to the Minnesota Historical Society's mission and the ability to clearly articulate their interest in historical preservation, and will demonstrate a potential to succeed at the highest level in their field of endeavor.
EXPENSES: The Gale Fund will provide the funding needed for the scholar's salary and benefits as well as expenses related to the selection process.
ADMINISTRATION: MNHS will be responsible for administering the program and assuring that Gale Scholars receive wide exposure to possible careers in public history.
The Minnesota Historical Society (MNHS) is honored and grateful to offer the Gale Scholars Program funded by the Alfred P. and Leona Gale Fund.
Should you have questions with the application process, email humanresources@mnhs.org.
At MNHS, we don't just accept difference — we celebrate it, we support it, and we thrive on diversity for the benefit of our employees, our products and services, and our community. The Minnesota Historical Society believes that an inclusive culture among our team members is critical to our success as a historical society and museum, and we seek to recruit, develop and retain the most talented people from a diverse candidate pool. The Minnesota Historical Society is proud to be an equal opportunity workplace and employer.