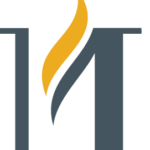 Website MInnesota Historical Society
#interpretation #historic sites #museum
JOB TITLE: #1711 Historic Site Guide
OPEN TO: This job is open to all applicants.
LOCATION: Snake River Fur Post, Box 51, Pine City, MN 55063
SALARY: $15.76 hourly minimum
STATUS & HOURS: Part-time, regular (approximately 312 annual hours) position. This position requires flexibility, and the ability to work a varied schedule including weekends, and
holidays. Hours may vary according to seasonal site needs.
BENEFITS: Eligible to participate in a retirement program with employer contribution. Generous vacation and sick time accruals.
DEPARTMENT: Greater Minnesota Sites
CLASSIFICATION: 55L Service
SUPERVISORY: No
HIRING MANAGER: Site Manager I, Snake River Fur Post
POSTING DATE: December 5, 2022
DEADLINE DATE: Open until filled
TO APPLY: Interested applicants must apply online at the Minnesota Historical Society's career center at www.mnhs.org/jobs and include a resume and cover letter by the application deadline date.
DESCRIPTION: This position exists to educate, entertain, and inspire visitors to the Snake River Fur Post historic sites and museums. The Interpreter I will present various programs that serve diverse audiences using a variety of interpretive and performance techniques, provide excellent customer service to visitors, and assists in the daily operations of the historic site program.
SUMMARY OF WORK: 1) Conducts various interpretive programs that serve a diverse historic site audience; 2) Provide high quality customer service at the reception desk; 3) Assists in the daily operations of the historic site or museum program; and 4) Study and master site-related historical materials and interpretive methods.
MINIMUM QUALIFICATIONS:
● Strong interpersonal and communication skills.
● Ability to understand and carry out written and oral instructions.
● Ability to work cooperatively with team members.
● Demonstrated ability to work with a diverse public in an enthusiastic, friendly and open manner.
● Demonstrated ability to provide consistent, quality customer service.
● Demonstrated ability to work as a team member.
● Demonstrated ability to communicate with the public and be responsive to inquiries and comments.
● Demonstrated ability to work with a diverse audience of varying cultural backgrounds, ages and abilities.
● Demonstrated ability to develop a working knowledge of site programs and educational content.
● Ability to master a wide variety of interpretive techniques.
● Flexibility to adjust to schedule changes and assignments.
● Ability to lift and carry objects weighing up to 20 pounds
● Ability to stand for extended periods of time while giving tours and selling tickets or merchandise.
● Ability to bend, crouch, kneel to move furniture or merchandise and perform light cleaning duties.
DESIRED QUALIFICATIONS:
● High school diploma or equivalent.
● Knowledge of Minnesota, fur trade and Ojibwe history and cultural diversity of the state.
● Experience working with children and/or adults in an educational environment.
● Acting, storytelling or musical performance abilities that can be used in interpretive programs.
Should you have questions with the application process, email humanresources@mnhs.org.
At MNHS, we don't just accept difference — we celebrate it, we support it, and we thrive on diversity for the benefit of our employees, our products and services, and our community. The Minnesota Historical Society believes that an inclusive culture among our team members is critical to our success as a historical society and museum, and we seek to recruit, develop and retain the most talented people from a diverse candidate pool. The Minnesota Historical Society is proud to be an equal opportunity workplace and employer.