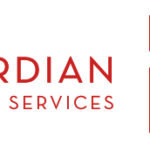 Website Guardian Fine Art
Guardian preserves and protects our clients' tangible assets.
Project Manager
Compensation: $24-26 per hour commiserate with experience. Paid time off, retirement contribution, and additional benefits available.
Full-time preferred, but part-time may be offered to an ideal candidate. This position will operate on-site in Milwaukee, WI. Please note, Guardian continues to follow CDC guidelines and currently requires employees to wear masks in the building.
About Guardian Fine Art
Guardian is Wisconsin's only fine art storage and services company. We are a small and dynamic group that continues to grow every year. Started in 2017, GFA provides storage and services for artworks and other valuable objects. Our clients are private collectors, museums, art galleries, and auction houses. Providing excellent customer service is one of our main priorities, along with discretion. Guardian is a fast-paced environment with dedicated staff who love what they do.
Essential Duties and Responsibilities
Essential duties and responsibilities include the following (other duties may be assigned):
1. Organize and oversee jobs, including onsite management of Guardian staff when necessary.
2. Conduct site visits when necessary to estimate jobs or sort out logistics.
3. Provide clients with accurate estimates for projects.
4. Working with third parties, such as conservators, shippers, and appraisers on behalf of clients.
5. Close out finished jobs and work with billing to ensure client is charged the correct amount.
6. Provide museum-level care of all objects moved or stored by Guardian.
7. Supervise art handlers, both employees and contract personnel, and assist when necessary.
8. Manage all object packing and logistics in conformance with fine art shipping standards.
9. Maintain concise and precise description and location control of all objects within the facility.
10. Manage release of objects from the facility, either permanently or temporarily. If temporary, maintain location control wherever objects are on loan.
11. Understanding the business of Guardian, such as logistics, storage, crating, installation, and collection management, and our procedures, including proper art handling.
12. Understand the values of Guardian: confidentiality, trust, privacy, security, professionalism, knowledge of art and the art market.
13. Prioritize a client-oriented attitude.
14. Collaborate with all internal teams (e.g. sales, curators, operations senior management) to address clients' needs.
15. Must be willing to travel occasionally.
Experience and Qualifications
Required:
· Minimum high school diploma, college degree or equivalent experience preferred.
· Must have a valid driver's license and be eligible to work in the United States.
· Must consent to and pass a standard pre-employment background check and drug test.
· Exceptional organizational skills.
· Must be able to work collaboratively with a variety of individuals including clients, contractors, and co-workers at all levels of the organization.
· Excellent written and verbal communication skills, including fluency in written and spoken English.
Desired:
· Experience with museum-level collections care, condition reporting, cataloging, and/or museum or gallery registration highly preferred.
· 1+ years project management experience, including developing budgets and supervising staff.
· Familiarity with project management software (i.e. Asana, or others) and database systems.
· Experience with art handling and transportation logistics is a bonus.
How To Apply
Please send cover letter and resume by email to projects@guardianfineart.com. This post will remain active until the position is filled.
Guardian Fine Art is an Equal Opportunity Employer. We are committed to providing employees with a safe and welcoming work environment and prohibit discrimination and harassment of any kind. All employment decisions at Guardian are based on business needs, job requirements, and individual qualifications without regard to race, color, religion, gender identity, sexual orientation, national origin, veteran or disability status, or any other protected status in the areas where we operate.