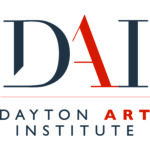 Website https://twitter.com/daytonart Dayton Art Institute
The Dayton Art Institute (DAI) seeks a talented and innovative diverse pool of applicants for the Human Resource Generalist position. Reporting to the Human Resource/Administration Director, the Human Resource Generalist manages the day-to-day operations of the Administration office and serves in a broad HR capacity supporting the full talent life cycle of the employee experience including but not limited to, management of the recruitment, interview, hiring and onboarding process, benefit administration, payroll, enforcement of company policies and practices, employment law compliance as well as a wide range of employee relation tasks and special projects.  The HR Generalist also provides support toward the recruitment, onboarding and engagement of our growing community of volunteers.
As a key member of the Administrative division, the Generalist plays a critical role in advancing the museum's inclusion, diversity, equity, and accessibility strategies internally and externally and must be a key contributor in achieving the museum's institutional initiatives. This position requires an extremely perceptive person who can relate to individuals at all levels of the organization.
This is a full-time hybrid position based on a 40+ hour workweek. While the ability to work a hybrid flexible schedule is provided, the base schedule is Monday through Friday. Evening and weekend hours will be required, but typically known in advance. Work schedules may vary as workflow requires.
Our Commitment to Inclusion, Diversity, Equity and Accessibility
Dayton Art Institute aspires to develop, promote, and sustain an organizational culture and reputation in the communities that we serve as an organization that values, nurtures and leverages inclusion, diversity, equity, and accessibility in all that we do.
EDUCATION and/or EXPERIENCE REQUIREMENTS
Bachelor's degree; two to four years of HR administrative support experience; or any similar combination of education and experience
Proficiency with or the ability to quickly learn the museum's HRIS, talent and volunteer management systems – Payroll/HRIS System (Paycor), Applicant Tracking Systems (Paycor Recruiting), Benefits Administration platform (Employee Navigator), and/or similar HRIS preferred
Experience maintaining a high level of confidentiality required
Knowledge of American Sign Language and/or multilingual a plus
COMPETENCIES, SKILLS and ABILITIES  
Ability to assess talent and work with museum staff to understand the skills, knowledge, and abilities necessary to perform a role
A collaborative team player with highly developed interpersonal skills who can relate to diverse internal and external audiences, a variety of personalities, and passion for inclusion, diversity, equity, and accessibility
High initiative, integrity, and strong work ethics
Excellent strategic thinking, time management, organizational and creative problem-solving skills required
Exceptional project management, written, and verbal skills with a demonstrated ability to present effective and compelling messages to individuals, groups, and to the public
This position routinely uses standard office equipment such as computers, laptops, iPad, photocopiers, and smartphones.  Intermediate to Advanced Microsoft Office Suite computer skills, email, calendar software application and social media experience required.
Watch our video about working at Dayton Art Institute.
How to Apply
Click this link to apply. https://jobapply.page.link/xtZhV For full consideration, please submit a cover letter including salary requirements and resume.  Salary range is $45,000 to $55,000.