Let's sharpen the audience engagement tools in our toolkit for The Virtual Long Game.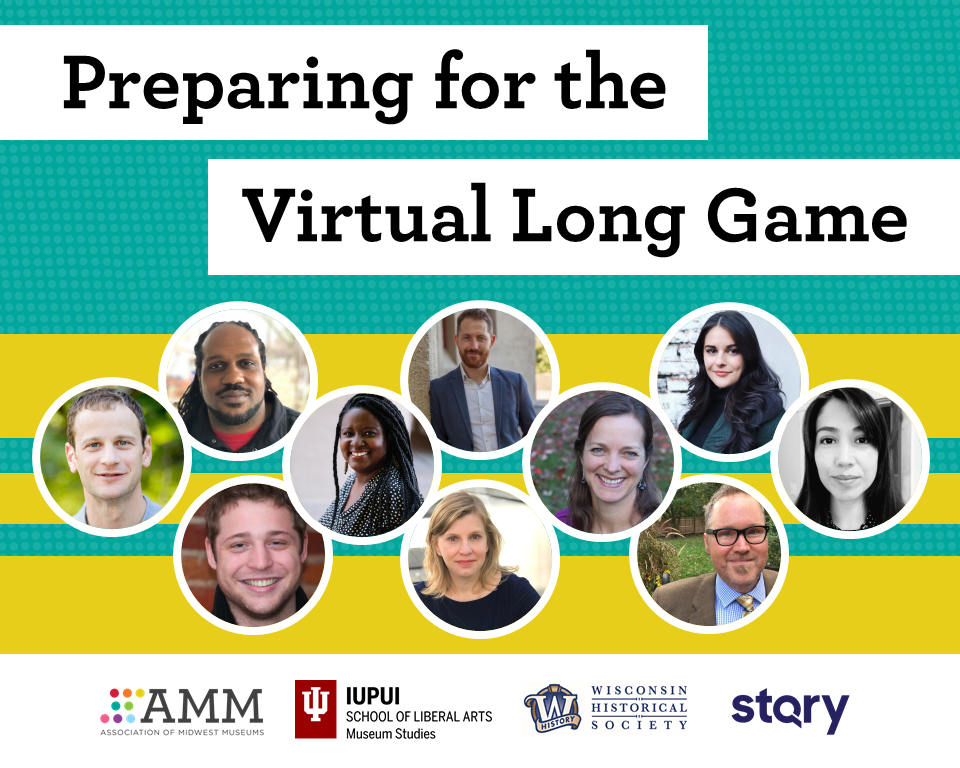 ---
About this Series:
---
As museums begin to consider a future where "virtual" has an ongoing place in their programming and experiences, we would like to offer an opportunity to recalibrate (not reinvent) your toolkits for The Virtual Long Game.
If your long term strategy includes virtual, you need this series.
This series will focus on sharpening tools and knowledge that already exist in our mission-delivery toolkits and honing those tools for application in a virtual setting for the road ahead. We will provide context for understanding "virtual" as a method of practice—one with a long history in the museum profession—while unlocking the potential for online programming to become a long-term solution for community access, outreach and engagement. We'll answer many of your burning questions about:
How to prepare minds, young and old, for virtual learning and participation
How our minds process, interpret and understand media
How to negotiate attention spans and engage the senses to attract attention
How to communicate effectively in a virtual setting
How to build trust or create a sense of community
How to ensure virtual interactions and information is accessible and inclusive of individuals with diverse needs
How other museums assess and measure success of digital/virtual programs and experiences
This series is ideal for museum professionals of any background and career stage – including museum educators, outreach and engagement specialists, program and experience developers, administrators, and students – who wish to build on their knowledge of audience engagement in a virtual context.
We'll be offering ASL interpretation, captioning, and/or transcripts for live and on-demand sessions. Come as you are, learn at your own pace, and participate in discussions at a level comfortable for you.
Interested in sponsoring or advertising with this program? View opportunities and contact us for more information.
---
---
Registration:
---
Individual rates only. See Program Information below for details on what is included in each registration level.
AMM member rates are available for individual, corporate or institutional members, as well as staff/students of program partners.**
All-Inclusive: Warm-Up Session, podcast episodes, on-demand sessions, live Panel Q&A sessions, workbook, and peer discussion group participation

AMM Member/Partner Rate: $50
Standard Rate: $75
Warm-Up + On-Demand Sessions Only: Warm Up Session, podcast episodes, on-demand sessions, workbook, and peer discussion group participation (does not include live Q&A sessions)

AMM Member/Partner Rate: $40
Standard Rate: $60
Warm-Up + Podcast Episodes Only: Warm Up Session, podcast episodes, and workbook only

AMM Member/Partner Rate: $20
Standard Rate: $35
Warm-Up Session Only: Warm Up Session and workbook only

AMM Member/Partner Rate: FREE
Standard Rate: $10
**Qualifying Program Partners: Wisconsin Historical Society, IUPUI Museum Studies Program, Edcom, Association of Indiana Museums, Illinois Association of Museums, Iowa Museums Association, Michigan Museums Association, Mid-Atlantic Association of Museums, Minnesota Association of Museums, Mountain-Plains Museums Association, New England Museum Association, Ohio Museums Association, Southeastern Museums Conference, Western Museums Association, and Wisconsin Federation of Museums.
---
---
Program Information:
---
This is a multi-modal training program – part on-demand, part live, all virtual.
Presenters will share insights and best practices through a series of on-demand podcast episodes and 30-minute deep dive sessions, all pre-recorded and made available for learning at your own pace. The capstone of this program will be live Q&A sessions with our panel of experts. Some registration levels also include participation in peer discussion groups (optional, of course).
---
Series Part 1 – Live Warm-Up Session:
Let's set our intentions for this series together during a 45-minute opening session. During the Warm-Up, we will welcome everyone to reflect on the tools already in their toolkits and explore the application of those tools in a virtual setting. This activity-driven and engaging session will take place live on April 26, 2021 at 3:30pm CST (4:30pm EST). A recording will be made available to registered participants soon afterward.
(Bonus! The Warm-Up Session is FREE for AMM members. Join or renew today to take advantage of this series intro session.)
---
Series Part 2 – On-Demand Podcast Episodes:
Listen to three (3) 30-minute podcast episodes featuring moderated dialog between series experts. Prompted by questions from the Midwest museum community, presenters will discuss their perspectives and experiences with series topics. Podcast episodes will be pre-recorded and made available with transcripts the week of April 26th for learning at your own pace.
---
Series Part 3 – On-Demand Deep Dive Sessions:
Access seven (7) 30-minute in-depth, on-demand sessions by our presenters focused on answering your burning questions about audience engagement, access, inclusion, and program assessment in a virtual setting. Sessions will be pre-recorded and made available as on-demand videos with captions, ASL interpretation, and transcripts for learning at your own pace beginning May 10. Topics to be covered include:
How to prepare minds, young and old, for virtual learning and participation
How our minds process, interpret and understand media
How to negotiate attention spans and engage the senses to attract attention
How to communicate effectively in a virtual setting
How to build trust or create a sense of community
How to ensure virtual interactions and information is accessible and inclusive of individuals with diverse needs
How other museums assess and measure success of digital/virtual programs and experiences
---
Series Part 4 – Live Q&A with Presenters:
Join us for a conversation with series experts, as they respond to questions from participants (submitted in advance or live via the chat/Q&A). Recordings will be made available to registrants after the end of the series. Speakers and topics for each Q&A session to be announced soon!
Q&A Session 1, Monday, May 24 at 3:30pm CST (4:30pm EST)
Q&A Session 2, Tuesday, May 25 at at 3:30pm CST (4:30pm EST)
Q&A Session 3, Wednesday, May 26 at at 3:30pm CST (4:30pm EST)
---
Peer Discussion Groups:
"All-Inclusive" and "Warm-up + On-Demand Only" registration options include optional participation in discussion groups. Connect with peers in the Midwest and beyond about their strategies and experiences, while sharing key takeaways and questions from the learning series. Groups will be assigned by AMM. Three meetups will be organized by AMM for each group over the course of the program series. Participants may choose to extend meetings beyond the program.
---
Workbook:
All series participants will receive a supplementary workbook featuring a self-reflection worksheet for the Warm-Up Session, suggested resources related to each of the series topics, and prompts for discussion groups.
Program and schedule are subject to change.
---
---
Presenters:
---
Jeremy Birnholtz
Associate Professor of Communication Studies, Northwestern University
Chicago, IL
Jeremy Birnholtz's research focuses on human-computer interaction issues, such as attention, information sharing, and collaboration through the use of technology. He has lectured and published widely on subjects that include young people's attention to instant messaging, interruptions in attention in seniors with chronic pain, and deception in text messaging.
---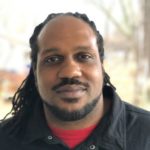 Aaron Bonds
Actor, writer, performer
Experience Manager, The Children's Museum of Indianapolis
Indianapolis, IN
Aaron Bonds is an actor, writer and performer based in Indianapolis, Indiana. Aaron is the Experience Manager at the Children's Museum of Indianapolis, where he leads the group of actor interpreters and manages the creation process of all actor programming throughout the museum campus. Aaron thoroughly enjoys his role in creating extraordinary programming for children and families of all ages. Aaron has been with the museum for over 15 years and is excited to meet and exchange ideas with this unique collection of professionals.
---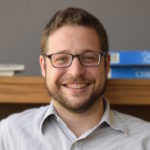 David Cooper Moore
Teacher, filmmaker, media literacy educator
Philadelphia, PA
David Cooper Moore is a media educator, filmmaker, and founder of Media Education Consulting in Philadelphia, PA. He works with schools, libraries, and non-profit organizations to build capacity and knowledge toward digital and media literacy practices and blended learning approaches. He is the co-author of Discovering Media Literacy (Corwin-SAGE, 2013) and has written extensively about media literacy, popular culture, and education.
---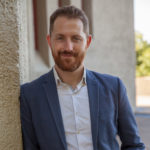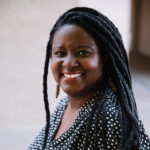 Zenique Gardner Perry and James Meinert
Founders, Undo Bias Consulting
St. Louis, MO
Undo Bias is committed to helping organizations go beyond simple diversity and inclusion efforts. Too often trainings are "one and done" to meet some external expectations. UBC seeks to go beyond surface level trainings and works alongside organizations to take the steps needed to reduce racism, sexism, and other forms of oppression. We seek to support organizations of all sizes to examine and change internal patterns and dynamics of oppression that affect both their day to day reality and their overall ability to meet larger goals.
Zenique Gardner Perry is a writer, educator and community organizer committed to helping organizations cultivate diverse and equitable spaces that mitigate the further marginalization of people of color, immigrants and those impacted by incarceration. Zenique's creative and relational approach to anti-racism and anti-oppression work incorporates media and literary works and encourages introspection through journal-writing prompts and thoughtful dialogue. Zenique earned her B.A. in English from Eastern University in Pennsylvania, is currently pursuing her MFA in Creative Non-Fiction at Washington University in St Louis, and is married to a die-hard Philadelphia Eagles' and Sixers' fan.
James Meinert is a facilitator, educator, and trainer who works with organizations ready to address the ways race and gender inequities impact their operations. James consults with leadership and offers training to personnel to shift the organizational culture towards one that is more inclusive and equitable. James knows that it is time for white people to start more competently addressing issues of race and for men to start taking initiative against gender inequity in all areas of their lives. James believes that it is in everyone's interest for organizations and companies to address inequity internally, but that we all could use some support and accompaniment when taking on hard things. He holds a Master of Arts degree in Women and Gender Studies from Saint Louis University. Not to be forgotten, James is also a parent to Autumn, a partner to Mary, and an small-scale farmer.
---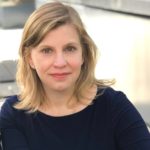 Kate Haley Goldman
Principal, HG & Co
Silver Spring, MD
Kate Haley Goldman is a museum planner, strategist, and evaluator with more than 20 years experience. She works with a broad range of art museums, historical societies, large science centers, small nature centers, amateur clubs, organizations, web-based citizen science groups, and other like-minded institutions.
With experience in interpretive planning, prototyping, exhibition evaluation, projects, and complex content, she has deep expertise in the field of informal learning. She has directed projects both in the US and abroad, including visitor journeys, interpretive plans, exhibitions, websites and apps, gaming, novel data visualization systems, and digital storytelling.
---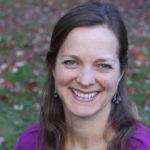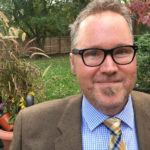 Christopher Smit and Jill Vyn
Directors/Founders, DisArt and DisCourse
Grand Rapids, MI
Christopher Smit (he/him), PhD (University of Iowa), and Jill Vyn (she/her), MSW (University of Michigan) co-founded DisArt in 2015, an organization committed to advancing a cultural understanding of disability. By taking disability out of the space of speculation, mystery, or fear, and placing it in an historical and aesthetic context, DisArt amplifies the voice, visibility, and value of the disability community. Through public speaking, publication, cutting-edge programming, and organizational consulting, Smit and Vyn have become respected voices throughout the world.
DisCourse is a consulting and coaching group dedicated to helping businesses, educational institutions, and nonprofit organizations craft comprehensive strategies of accessibility and inclusion. Through careful review of existing institutional missions and goals, instructional workshops, communication and marketing review, and systematic access planning, DisCourse helps multiple types of communities create standards of accessibility that move beyond ADA compliance. This work is informed by findings and experiences associated with DisArt and its public programming.
---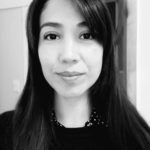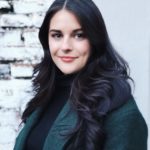 Genevieve Hauck and Macarena Pizarro
STQRY
New York, NY
Genevieve Hauck, Marketing Communications Manager, has been with STQRY for almost 2 years working to help cultural institutions launch and market their digital experiences. Genevieve holds a BA in Communications and Studio Art from Marist College and an MA in Arts Management and Administration from Bocconi University in Milan, Italy. While obtaining her graduate degree in Milan, Genevieve consulted on various projects for museums throughout Europe to help institutions improve their visitor experience and lean into a digital approach to education. Genevieve is passionate about digital technology breaking down barriers to create a more accessible and inclusive environment.
Macarena Pizarro, Territory Manager, is a new member of the STQRY team and works with cultural organizations in order to find the perfect solution for their digital needs. Macarena received her BA in Visual Art in Chile, followed by extensive coursework in museum studies at Harvard's Extension School in Boston. She has been heavily involved in arts education, exhibitions and curation, as well as museum management throughout the years. Her professional interests are founded on understanding the visitor experience as a fundamental component of museums and ways to improve the customer journey.
About STQRY: STQRY helps visitors explore further, engage deeper, and discover more. You can choose from a range of amazing features and products to create location-based tours, virtual tours, mobile, and web apps, audio guides, games, and online collections. The STQRY platform is used widely among the cultural sector for education, accessibility, on-site touring, remote learning and collections management.
---
Special Guests: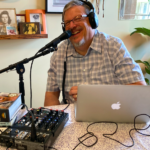 Steve Hall
Podcast Host and Freelance Writer
New Albany, IN
Podcast moderator Steve Hall co-hosts the PopaHALLics podcast, where "dad and daughter dish on pop culture over a drink." You can find PopaHALLics on Apple, Spotify, and other podcast sites. Steve also crafts copy, videos and interactives for museums, visitor destinations, and other businesses as a freelance writer. Connect with Steve by email or phone: 317.409.1670.