About the Series: This new series of short, inspirational talks will focus on diversity, equity, access, and inclusion initiatives or projects. Presenters from within and outside of the museum profession will share their stories – "aha" moments, lessons learned, strategies tried, or projects launched – and then answer questions from participants. Each session will be hosted in Zoom Webinar with captioning and feature a 10-minute presentation followed by Q&A.
---
How one Training Program Moved us from Talk to Action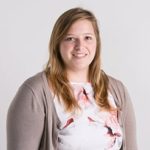 Friday, May 7 at 9:00am CST (10:00am EST)
Sarah Henderson
Director of Outreach and Innovation
National Czech & Slovak Museum & Library, Cedar Rapids, IA
During the first Virtual Lightning Talk in our new summer series, learn how one training program partnership prompted big change at a mid-sized museum in Cedar Rapids, Iowa. Through a partnership with local organizations serving disability communities, Sarah Henderson and the staff of the National Czech & Slovak Museum & Library were able to visualize a more accessible and inclusive future for the museum. Sarah will share how the museum moved from assessment to action in a 10 minute talk, followed by moderated Q&A.
Sarah Henderson is the Director of Outreach and Innovation at the National Czech & Slovak Museum & Library. She holds a dual Bachelors degree in Art History and Anthropology from Grinnell College. She also holds a Masters degree from Georgetown University in Art History and Museum Studies. Sarah works to deepen the museum's connection to the community through accessibility and increasing partnerships.
Our May lightning talk is now available for FREE through the AMM Annual Fund!
---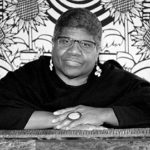 Changing Hearts and Minds Through Art
Thursday, June 10 at 10:00am CST (11:00am EST)
Dr. Carolyn L. Mazloomi
Artist, Curator, and Founder of Women of Color Quilters Network (WCQN)
Cincinnati, OH
One year into a pandemic that has disproportionately affected communities of color and nearly a year following the brutal murder of George Floyd, museums continue to grapple with their role in advancing social justice – as storytellers, allies, and advocates. With over 40 years of experience curating exhibitions that address social justice issues, Carolyn Mazloomi has witnessed the power of art to welcome people to the conversation and to change their hearts and minds. During the second session in our Virtual Lightning Talk series, Carolyn will discuss the unique role of museums and exhibitions in inspiring dialog with a focus on her recent project – We Are the Story.
Thanks to support from SAQA Global Exhibitions, our June lightning talk is FREE for AMM members!