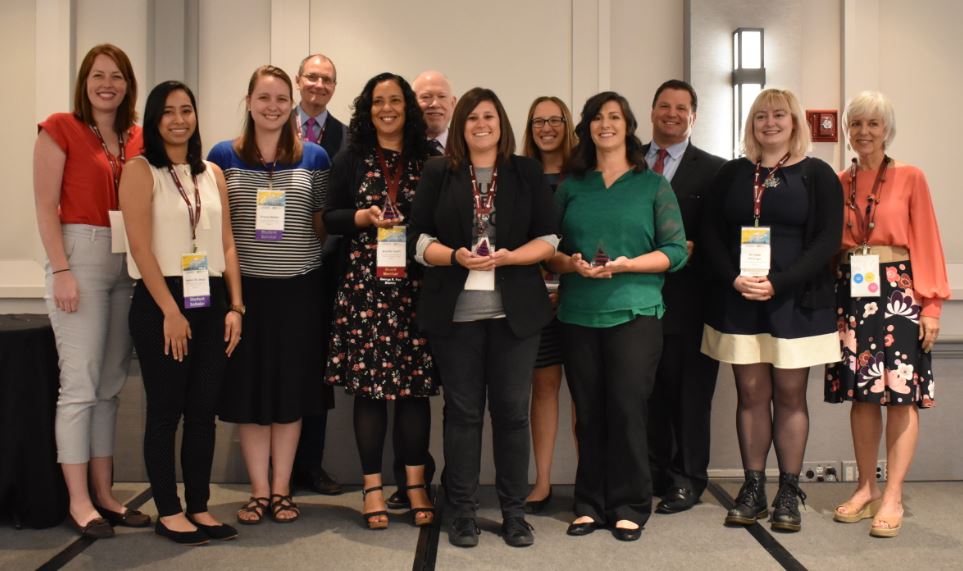 ---
Each year, the Association of Midwest Museums honors organizations, companies and individuals throughout the Midwest region for leadership, career achievements, and best practices with the following awards:
Distinguished Career Award for 

individuals who have worked or volunteered in the museum industry for more than 10 years and made significant contributions to the field during their careers.

Promising Leadership Award for

 individuals who have worked or volunteered for a museum or museum association for 10 years or less and provided exceptional service, demonstrated leadership skills on projects and among teams, or showed outstanding commitment to the field.  

Best Practices Award for

 museums or cultural institutions that have demonstrated leadership in the field through distinguished museum practices and/or innovative programming.

Corporate Achievement Award for

 individuals or service providers who have helped to advance the field of museums and attractions through innovation in products and services, formation of unique collaborations, and/or development of best practices.

NEW! Silver Lining Award for museums or cultural institutions whose responsiveness and resourcefulness during the COVID-19 pandemic have resulted in creative change for their organizations and a positive impact on their visitors, staff, communities or overall sustainability. Institutions can be recognized for a variety of forms of creativity, from new revenue models and community practices to virtual programming and recovery efforts.
---
Nominate a Colleague
The Association of Midwest Museums Awards Call for Nominations is now open. Click here to review the Call for Nominations, and submit your nomination using our online form.
NOTE: Due to the COVID-19 pandemic and museum closures, award nominations are now due by the close of business (5:00pm EST) on Monday, August 31, 2020. Recipients will now be recognized during a series of virtual community celebrations on Fridays during October and November.
Save the Date – AMM Awards Program Community Celebrations!
Friday, October 23 at 1pm CDT (2pm EDT)
Friday, October 30 at 1pm CDT (2pm EDT)
Friday, November 6 at 1pm CDT (2pm EDT)
Friday, November 13 at 1pm CDT (2pm EDT)
Friday, November 20 at 1pm CDT (2pm EDT)