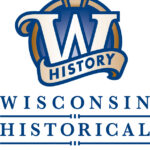 Website Wisconsin Historical Society
Position Summary
The Wisconsin Historical Society connects people to the past by collecting, preserving, and sharing stories. A new Wisconsin history center (opening late 2026) will serve as a hub for history that connects all 72 Wisconsin counties and beyond. The Statewide Services Coordinator supports the mission of the Wisconsin Historical Society and goals of the Outreach team by planning and delivering services to diverse audiences, leading the development of partnerships and initiatives for a "museum without walls" project, and managing key statewide Society programs such as the Speakers Bureau, traveling exhibits, and state historical markers program.
The Outreach Team is responsible for delivering statewide programming, events, support, resources, and services (collectively referred to as "Outreach Services") to further the Wisconsin Historical Society's mission throughout the state. Outreach Services reach audiences across the state, including all regions and socioeconomic statuses as well as multicultural and traditionally underserved communities.
This position works under the supervision of the Outreach Director and is based at the Society's Headquarters building in Madison.
The salary will be between $25.00-$27.00 per hour ($52,000-$56,160 annually) in accordance with the provisions of the current Compensation Plan. This Program and Policy Analyst position is in pay schedule 07, range 04. A 12-month probationary period will be required.
Qualifications
Please make sure to describe the following qualifications within your resume and/or letter of qualifications in order to be considered for this position.
Minimally qualified candidate will have experience in all of the following:
Experience building and growing mutually beneficial partnerships
Meeting and event planning skills
Knowledge of methods to evaluate events and programs
In addition to minimum qualifications, a well-qualified candidate will additionally have experience in one of the following areas:
Experience working with either local historical societies, cultural organizations, or nonprofits, or similar community organizations
Basic knowledge of best practices and standards for museums or history organizations
Demonstrated commitment to broadening programs and services to specifically include under-represented populations
To apply for this job please visit wisc.jobs.