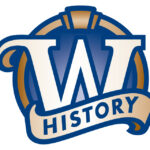 Website Wisconsin Historical Society
Position Summary
The Wade House Historic Site Director is a professional position serving as the Director of the Wade House Historic Site. The Wade House consists of ten buildings including the 19th century Wade House Stagecoach Inn, the water powered Robinson-Herrling Sawmill, the Dockstader Blacksmith Shop, and the new 38,000 square foot Visitor Center and Wesley Jung Carriage Museum. Two of the buildings, the Wade House Stagecoach Inn and the Robinson House are on the National register of Historic Places. The Historic Site is located on 240 acres between Fond du Lac and Sheboygan, Wisconsin. The entire site is open from May through October and with the Visitor Center and Wesley Jung Carriage museum open all year with limited winter hours. This museum complex conducts a series of special events each year in addition to the daily experience for guests. In 2023 the Wade House Historic Site will celebrate its 70th year of operation. The Wade House has a growing rental program that is integral to the future of the site. In 2022, construction began on a professional, destination horse arena, which will be an area for future growth and revenue generation and the new director will be expected to activate this part of the operations.
Under the general supervision of the Deputy Division Administrator of Museums and Historic Sites (DMHS) and in accordance with the Society's mission, the Director is responsible for articulating the vision of the Wade House Historic Site, implementing interpretive plans, developing an annual roster of programs, developing and implementing an annual work plan, activating the new Master Plan, supervising employees (permanent staff, limited term year round and seasonal staff, interns and volunteers), overseeing operations including animal programming and transportation, formulating and controlling a budget, generating revenue (e.g., general admissions, special events, school and group tours, facility rentals, and future overnight stays), assisting in raising funds, and promoting the site to donors, local communities, businesses and civic groups. The Director provides strategic leadership for the site and staff to provide a high-quality guest experience that is engaging and educational and that shares the Society's rich museum and archival collections, including the historic buildings.
Salary Information
The salary will be between $38.00-$41.00 per hour ($79,040-$85,280 annually) in accordance with the provisions of the current Compensation Plan. This Historic Site Manager position is in pay schedule 81, range 01. A two-year Career Executive trial period will be required.
Job Details
A criminal background check will be conducted prior to an offer of employment to determine if the circumstances of any conviction may be related to the job.
Permanent classified state employees who are eligible for consideration (transfer, voluntary demotion, or former employees as a reinstatement) should complete the application process to apply.
WHS does not sponsor work visas. Any appointment made will be contingent on the applicant being able to prove valid status to work in the United States.
Certain positions within WHS may allow remote/work from home flexibility for a portion of their work schedule, depending on the needs of the position and the work unit. This topic and any remote work flexibility that may be available will be discussed in more detail in the interview process.
All state employees must report their COVID vaccination status, whether vaccinated or not and provide supporting documentation if vaccinated. Newly hired employees will be required to submit this information within their first two weeks of employment. The State of Wisconsin continues to follow necessary health and safety protocols for COVID. Please visit Division of Personnel Management Coronavirus – COVID-19 (wi.gov) for the most up-to-date information. Guidance may be subject to change.
Special Requirements: Ability to work indoors and outdoors in all weather conditions and traverse a magnitude of terrain.
Qualifications
Please make sure to describe the following qualifications within your resume and/or letter of qualifications in order to be considered for this position.
Minimally qualified candidate will have experience in all of the following:
Supervision or management of staff and volunteers (create work plans for staff, hire and train staff, evaluate staff performance)
Experience working and engaging with community stakeholders.
Ability to generate revenue through creative programming, fundraising (including grants), and operations.
Experience working at a historic site or house, traditional or outdoor museum, or multi-location cultural attraction.
In addition to minimum qualifications, a well-qualified candidate will additionally have experience in one of the following areas:
Experience managing a budget and working with a team to achieve budgetary goals.
Participation in planning and implementation in key areas of work: multi-year strategy, business plans, master plans or interpretive or experience plans.
Five or more years or extensive experience leading a department (programs, events, or experience design (exhibits)) or a historic site.
Demonstrated ability for designing programming and/or experiences that are notably engaging, innovative, and multi-generational.
Managing a history or cultural attraction with an animal program.
How To Apply
Apply online! To apply, click "Apply for Job" to start the application process. Then, you will access your existing account or to create a new account if you don't have an account. Once you are logged in, click "Apply for Job." Follow the steps outlined in the application process and submit your application.
Your letter of qualifications and resume are very important parts of your application and are used during our evaluation process to determine your qualifications as they relate to the job. For instructions on developing your resume and letter of qualifications for your application and what should be included in these materials, click here for resume and letter of qualifications instructions..
Submitted materials will be evaluated and the most qualified applicants will be invited to participate in the next step of the hiring process.
We are an Equal Opportunity and Affirmative Action employer seeking a diverse and talented workforce.
Questions may be directed to jan.zadra@wisconsinhistory.org.
Deadline to Apply
Applications are due at 11:59PM on January 9, 2023.