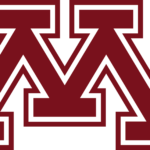 Website University of Minnesota College of Design
The Goldstein Museum of Design (GMD) is a rare gem, as a comprehensive design museum situated prominently in the Midwest. The GMD director position presents an opportunity to support and enhance the growth of an emerging College of Design (CDES) with strengths in technology-based and community-engaged design. The position is located in the Goldstein Museum, within CDES at the University of Minnesota (UMN). The GMD Director is responsible for providing strategic vision and effective management to a steadily evolving museum with an impressive international collection and a dynamic role in college, university, and community life.
The GMD Director position is a 100%-time, 12-month academic administrative (P&A) appointment at the level of Museum Operations Manager 1 (9321MO). The appointment is annually renewable, depending on funding and performance. This position currently supervises the GMD team consisting of four professional museum staff as well as the graduate student staff.  As Director, the position reports to the CDES Associate Dean for Research, Creative Scholarship, and Engagement. Salary Range: $78,000 – $93,000.
Applications must be submitted online through this link: http://jobsearch.cla.umn.edu/355282
To be considered for this position, please click the Apply button and follow the instructions.  You will be given the opportunity to complete an online application for the position and attach a cover letter and resume.
Additional documents may be attached after application by accessing your "My Job Applications" page and uploading documents in the "My Cover Letters and Attachments" section.
To be considered for this position, please submit the following documents:
CV
Cover letter addressing your qualifications for the position (no more than 500 words)
Diversity Statment (no more than 300 words)
References