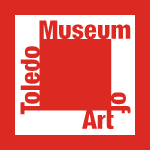 Job Title:  Research Associate in European Art
Department:  Curatorial Affairs
Reports To:  William Hutton Curator of European Art
FLSA Status:  Exempt
Job Status:  Full-Time
Annual Compensation Range:  $40,636 to $60,955
Deadline to Apply:  September 22, 2023
Please submit applications directly on the Toledo Museum of Art website http://www.toledomuseum.org/jobs. 
Since our founding in 1901, the Toledo Museum of Art has earned a global reputation for the quality of our collection, our innovative and extensive education programs, and our architecturally significant campus.
 
And thanks to the benevolence of its founders, as well as the continued support of its members, TMA remains a privately endowed, non-profit institution and opens its collection to the public, free of charge.
SUMMARY
The Toledo Museum of Art seeks a Research Associate who will provide scholarly and administrative support for the William Hutton Curator of European Art at TMA who oversees an internationally renowned collection of European Art from the Middle Ages to the early 1900s, including paintings, decorative arts, sculpture, and works on paper. The Research Associate will assist with all aspects of curatorial work including, but not limited to, collection research, acquisitions, collection display and interpretation, as well as temporary exhibitions. The Research Associate will have the opportunity to work with other departments across the institution, such as Brand Strategy, Collections & Exhibitions, Conservation, Development, Learning & Interpretation, and others in and outside of the Museum. The Research Associate will join TMA at a particularly exciting time, as the museum is in the planning phase of a comprehensive reinstallation of its collection. The role is best suited to a candidate with strong research skills, attention to detail, and a generalist's knowledge of European art.
The Research Associate will join a collaborative curatorial department and Museum, working closely with other departments across the institution, including but not limited to Belonging, Brand Strategy, Collections & Exhibitions, Conservation, Development, Learning & Interpretation, and others outside the Museum.
Research demonstrates that individuals from underrepresented backgrounds tend to apply to jobs if they meet 100% of the qualifications. Since we recognize meeting all qualifications is highly unlikely, if much of the below appears to describe you, we encourage you to apply for this position.
KEY ACCOUNTABILITIES
-Researches works of art in the collection; with Conservation and Registration, maintains and updates the museum's collections database, as needed.
-Assists with the display and interpretation of the collection.
-Supports acquisitions with research and drafting Works of Art for Consideration forms.
-Assists in all aspects of exhibition organization, including but not limited to researching potential loans; correspondence with lenders and scholars; organizing meetings; preparing checklists; researching and writing labels/didactics and related outreach materials, etc.
-Provides project management support for curatorial projects.
-Participates in related events and public programs.
-Travels, on occasion, as a museum courier, as well as for research, conferences, and professional development.
-Develops content for social media updates, website content, etc.
-Performs other duties as assigned or required.
EDUCATION AND EXPERIENCE
-Master's degree in art history with a focus on European art is preferred. Expertise in European decorative arts, sculpture, or prints and drawings is especially welcome.
-2+ years of research experience required, preferably in an art museum context.
SPECIALIZED KNOWLEDGE, COMPETENCIES, AND ABILITIES
-Excellent oral and written communication skills.
-Excellent organizational skills, attention to detail, and ability to manage several projects simultaneously.
-A collaborative colleague that can also work independently.
-Ability to travel as assigned.
-Proficiency with Microsoft Office and basic office functions.
-Familiarity with The Museum System (TMS) or related collections database is preferred.
PHYSICAL REQUIREMENTS AND WORK ENVIRONMENT
Standard open office work environment shared with co-workers, with related phone, computer and printer noise.  Position requires ability operate a computer and other office productivity machinery, such as a calculator, copy machine, printer and phone system; May occasionally lift up to 25 pounds; Support given to various departments across campus may result in occasional exposure to uncomfortable weather conditions.
BENEFITS
-25 Days of Paid Time Off Annually
-6 Paid Holidays Annually
-2 Paid Floating Holidays Annually
-3 Paid Volunteer Days Annually
-Birthday Paid Day Off
-Medical, Dental, & Vision Insurance
-403b Retirement Savings Plan
-Short-Term Disability, Long-Term Disability, Term Life and AD&D Insurance Plans
-Paid Parental Leave
-Pet Insurance
-Employee Assistance Plan
-Museum Family Membership
-Employee Discounts in the Museum Store, Café, Studio Art Classes, & More!
The Toledo Museum of Art provides equal opportunity for employment and promotion to all qualified employees and applicants. No person shall be discriminated against in employment on the basis of race, color, religion, gender, age, national origin, marital status, disability, sexual orientation, veteran status or any other status or condition protected by applicable federal or state statutes. The Museum is committed to maintaining an environment in which all employees are treated equitably and given the opportunity to achieve their full potential in the workplace. If you are a qualified individual with a disability or a disabled veteran, you may request a reasonable accommodation if you are unable or limited in your ability to access job openings or apply for a job on this site as a result of your disability. You can request reasonable accommodations by contacting Human Resources at jobs@toledomuseum.org or (567)-666-0387.