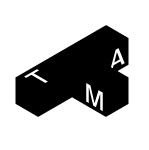 Job Title:  Director of Curatorial Affairs
Department:  Curatorial Affairs
Reports to:  Senior Director of Collections & Curatorial Affairs
FLSA Status:  Exempt
Job Status:  Full-Time
Compensation:  $93,994 – $117,493
Deadline to Apply:  December 08, 2023 at 5:00pm EST
Please submit applications directly on the Toledo Museum of Art website http://www.toledomuseum.org/jobs-internships.
Since our founding in 1901, the Toledo Museum of Art has earned a global reputation for the quality of our collection, our innovative and extensive education programs, and our architecturally significant campus.
 
And thanks to the benevolence of its founders, as well as the continued support of its members, TMA remains a privately endowed, non-profit institution and opens its collection to the public, free of charge.
SUMMARY
The Director of Curatorial Affairs is a leadership position responsible for overseeing the Curatorial department's activities and ensuring the development and execution of the institution's curatorial vision. The Museum is strongly committed to a curatorial program that blends scholarship and connoisseurship with equity and inclusion in paradigm-shifting ways for the twenty-first century Museum.
This role involves a combination of strategic planning, leadership, and artistic expertise to shape the Toledo Museum of Art's (TMA) collections, exhibitions, and public programming. The Director of Curatorial Affairs is responsible for leading the administrative operations and day-to-day implementation of the dynamic and engaging programs generated by our curatorial team. Core responsibilities include acquisition, exhibition, and gallery display oversight as well as direct supervision of seven curators including consulting curators. This role will work across all departments to ensure that all art-related activities and projects are appropriately managed. A strong candidate will have a generalist's knowledge of art history combined with a proven track record in entrepreneurial endeavors.
TMA seeks to become the model art museum in the United States for its commitment to quality and its culture of belonging. This vision and the ways in which it is operationalized are established in the Museum's Strategic Plan as well as its integrated Belonging Plan's goals address our organization's effort at structural change to promote diversity, equity, access and inclusion. Our organization seeks employees, gallery artists, volunteers and interns who offer diverse perspectives.
KEY ACCOUNTABILITIES
Curatorial Vision: Develops and articulates a compelling curatorial vision and strategy that aligns with TMA's mission, vision, values and strategic priorities.
-Collaborates with leadership to integrate curatorial objectives into the overall strategic plan.
Curatorial Leadership: Although not responsible for direct oversight of any aspect of the Museum's collection, administratively supports all of the curators in their efforts to steward TMA's collection more broadly.
-Works to support the Museum's ambitious program across all aspects of the collection including Modern and Contemporary, Glass and Contemporary Craft, European, American, Ancient and Medieval, African, Asian, and Native American art including acquisitions, deaccessioning, exhibitions, and innovative gallery displays and presentations.
-Expected to take on leadership roles in delivering programs and projects supporting the Museum's strategic plan, including the objective of broadening the narrative of art history and the museum-wide reinstallation project, scheduled to unveil in spring 2027.
-Supervises the TMA's curatorial team and contracted consulting curators as well as administrative staff and other interns as appropriate.
Exhibition Planning: In conjunction with the Exhibitions department, strategizes to calendar a robust and diverse exhibition program comprised of both TMA-originated exhibitions as well as traveling exhibitions.
-Assists as a collaborator to the curatorial team to research, select, and interpret objects and artworks for exhibitions.
-Facilitates national and international partnerships and venues for TMA-generated exhibitions.
-In conjunction with the Exhibitions department, manage exhibition budgets, timelines, and resources effectively.
Collection Development: Leads the curatorial team in the strategy for new acquisitions and collections development considering the historical and cultural relevance, artistic merit, and potential for public engagement.
-Consults with private collectors for loans or gifts to the Museum.
-Makes recommendations regarding loans to and from the Museum and works with the Registrar and Conservation Departments to ensure the appropriateness, safety, and condition of all loans.
-Assists in managing TMA's ongoing efforts in deaccessioning the collection as appropriate.
Research and Scholarship: Oversees the strategy for developing scholarly publications, both exhibition-based and collection oriented. Promotes scholarly research and publications related to the institution's collections and exhibitions.
-Establishes partnerships with academic institutions and other cultural organizations.
-Manages the Publications Manager & Editor position as a direct report.
Collaborations and Partnerships: Cultivates relationships with artists, collectors, galleries, museums, cultural institutions as well as government officials to facilitate collaborations, loans, and acquisitions. Acts as a representative of the institution within the art community locally, nationally, and internationally.
-Supervises curatorial liaison links between the curatorial team and various artists in residence (GAPP, Digital Artist Residency, Community Gallery, etc.) in conjunction with both the Senior Curator of Modern & Contemporary Art and the Senior Curator of Glass & Contemporary Craft.
-Coordinates and oversees arrangements related to visiting scholars/artists/curators, including, but not limited to Museum-hosted symposiums and curatorial-driven events.
-Presents gallery talks, docent lectures, and public lectures on relevant exhibitions and aspects of the permanent collection and field inquiries from the public.
-Cultivates collectors for possible donations of art objects.
-Works with the Development office to develop fundraising support for acquisitions and exhibitions as appropriate.
Community Engagement: Develops engaging educational programs, lectures, and public events, ensuring accessibility and inclusivity for diverse audiences.
-Participates in the professional and intellectual discourse related to the Museum's art collection as well as the museum profession; provides services to the disciplines through participation as an active member of professional organizations.
-Builds relationships with the local and global community to increase the institution's visibility and relevance.
-Engages in outreach and educational activities to connect with diverse audiences.
Team Leadership: Recruits, mentors, and manages a team of curators, researchers, and other staff members, fostering a collaborative and creative working environment. Encourages professional development and growth among team members.
Performs other duties as assigned or required.
EDUCATION AND EXPERIENCE
-Advanced degree in art history or related field is required. Ph.D. in art history or related field preferred.
-7+ years of curatorial and collections work experience in a supervisory capacity required; 5 years working in a museum setting.
SPECIALIZED KNOWLEDGE, COMPETENCIES, AND ABILITIES
-Specialized knowledge of curatorial affairs, including direct curatorial experience is required. Knowledge of ethical standards and legal requirements in the field of curatorial affairs.
-Experience with ethical and legal compliance to ensure compliance with ethical standards, including repatriation and provenance research. Stays updated on legal and regulatory requirements related to collections and exhibitions.
-Strong analytical skills.
-Experience working in a museum and a proven track record of realizing complex projects. With experience leading a major reinstallation project strongly desired.
-Exceptional communication and interpersonal skills, with the ability to engage with diverse audiences and stakeholders, in small and large groups, in writing and with interpersonal communication skills, proficiency in a foreign language preferred. Ability to speak publicly and represent the Museum in a professional manner.
-Visitor Engagement – deep interest in and experience with customer service and visitor engagement; actively seeks information to understand and anticipate visitor expectations and needs. Builds rapport and cooperative relationships; considers how actions or plans will affect customers; responds quickly to meet customer needs and resolve problems. Experience making data-informed decisions a plus.
-Innovation – An unrestrained approach to problem-solving that generates new solutions and applies existing knowledge/practices in new ways; should constantly be seeking ways to improve the Museums processes and offerings.
-Initiative- The vision and ability to make substantial changes at the Museum; takes prompt action to accomplish objectives; taking action to achieve goals beyond what is required; being proactive.
-Adaptability – Ability to work flexible hours including evenings, weekends, and occasional overnight travel; maintain effectiveness when experiencing major changes in work tasks or the work environment; adjust effectively to work within new work structures, processes, requirements, or cultures.
RELATIONSHIPS
-Reports to the Senior Director of Collections and Curatorial Affairs.
-Works collaboratively with members of Curatorial Affairs, Registrars, Exhibitions, IT, Learning & Interpretation, Finance, Facilities, Protective Services, Development, and others.
WORK ENVIRONMENT
Standard office environment requiring regular use of phone, computer, and copy machines. The person in this position frequently communicates with the public membership and staff who have inquiries and must be able to exchange accurate information in these situations. This person may attend events inside and outside of TMA, including evenings and weekends with occasional overnight travel.
BENEFITS
-25 Days of Paid Time Off Annually
-6 Paid Holidays Annually
-2 Paid Floating Holidays Annually
-3 Paid Volunteer Days Annually
-Birthday Paid Day Off
-Medical, Dental, & Vision Insurance
-403b Retirement Savings Plan
-Short-Term Disability, Long-Term Disability, Term Life and AD&D Insurance Plans
-Paid Parental Leave
-Pet Insurance
-Employee Assistance Plan
-Museum Family Membership
-Employee Discounts in the Museum Store, Café, Studio Art Classes, & More!
The Toledo Museum of Art provides equal opportunity for employment and promotion to all qualified employees and applicants. No person shall be discriminated against in employment on the basis of race, color, religion, gender, age, national origin, marital status, disability, sexual orientation, veteran status or any other status or condition protected by applicable federal or state statutes. The Museum is committed to maintaining an environment in which all employees are treated equitably and given the opportunity to achieve their full potential in the workplace. If you are a qualified individual with a disability or a disabled veteran, you may request a reasonable accommodation if you are unable or limited in your ability to access job openings or apply for a job on this site as a result of your disability. You can request reasonable accommodations by contacting Human Resources at jobs@toledomuseum.org or (567)-666-0387.