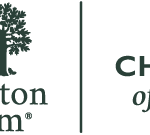 The Morton Arboretum is a world-renowned tree-focused botanical garden located just outside of Chicago in Lisle, Illinois. With more than one million annual visitors, the Arboretum seeks an experienced marketing director to elevate its brand and drive awareness and participation with a diversity of audiences. Help advance our mission to plant and protect trees for a greener, healthier, and more beautiful world while leading a talented marketing team. Partner with colleagues to collaboratively advance marketing objectives. This is a hybrid-eligible position with competitive benefits.
Position Summary:  Provide strategic marketing leadership to elevate The Morton Arboretum's brand and mission. Manage the development of advertising and brand communications to drive awareness, participation, and to meet revenue goals. Lead a team of marketers to provide brand marketing support for all Arboretum departments.
Essential Functions:
Lead and manage the Arboretum's paid media planning and buying agency, cultivating a collaborative and productive relationship with agreed-upon metrics for all media. Partner with external media agency and internal teams to conceptualize and deliver campaigns of varied scale to reach a diversity of audiences.
Develop marketing strategies and plans that support various Arboretum initiatives ranging from fundraising to exhibitions, educational programs, and special events. Oversee the department's project manager, ensuring an effective project management approach.
Play a lead role in evaluating brand communications support requests and team capacity along with the Creative Director and Director of Public Relations and Social Media. Collaborate with internal partners to define and meet attendance, revenue, and other mission-related goals for initiatives.
Partner with Creative Director, Director of Public Relations and Social Media, and the broader team to develop institutional communications priorities, synchronize communications timing, and ensure consistency of messaging through all audience touch points.
Oversee the development of content marketing strategies that tell a compelling story for and position the Arboretum across channels including e-mail automation, the website, and publications, with the support of the Digital Marketing Manager, Marketing Specialist, and Senior Writer. Collaborate with content creators throughout the organization to foster alignment on the brand voice and style.
Develop digital strategies in support of the Arboretum's larger brand strategy. Oversee the evolution of key tools including the website, mobile apps, and e-communications. Collaborate with partners in Information Technology and Knowledge Management.
Regularly report on marketing metrics linked back to attendance and earned revenue goals. Review and leverage audience data on an ongoing basis to inform marketing efforts.
Stay attuned to trends and pursue innovative and creative marketing partnerships and avenues to position the Arboretum in timely and relevant ways.
Manage marketing budgets and ensure timely, effective completion of projects. Ensure proactive and clear communication throughout projects.
Demonstrate alignment with the Arboretum's employee core values to be inclusive, take ownership, work together, keep learning, and make the Arboretum exceptional.
Other duties as assigned.
Supervisory Responsibilities: Serve in a supervisory capacity of one or more employees, providing leadership guidance and communicating the organization's goals. This includes:
Hiring, training, coaching and developing team members, by providing recognition and feedback, and evaluating performance
Ensuring that team members adhere to the Arboretum's policies and procedures, and maintaining a safe and compliant work environment
Building and maintaining positive working relationships with team members, colleagues, and other partners to foster a collaborative and supportive work environment
Qualifications:  Bachelor's degree in marketing, communications, or related field required. 8+ years of related professional experience required. Supervisory and management experience required. Demonstrated strategic development of marketing campaigns in partnership with design and public relations teams required. Requires excellent writing and grammar skills, digital strategy experience, and paid media expertise. Requires a solid understanding of digital marketing, analytics, audience research, and trends. Salesforce experience is a plus. Experience in a public garden, museum, advertising agency, nonprofit, or related organization preferred. Knowledge of Google Analytics preferred.
Success Factors:  Earnest appreciation for the mission and work of an arboretum. Proactive, hands-on professional with a collaborative style and a strong service mentality. Strong communication, presentation, and leadership skills with the ability to motivate a team and drive multiple initiatives simultaneously. Positive attitude and strong work ethic. Highly organized in planning, budgeting, and execution. Open to input and a lifelong learner.
Physical Demands and Work Environment:  The physical demands and work environment characteristics described here are representative of those that must be met by an employee to successfully perform the essential functions of this job. Reasonable accommodations may be made to enable individuals with disabilities to perform these essential functions.
Physical Demands: Requires some physical activity: limited carrying and lifting (up to 25 lbs.), some local and national travel.
Work Environment: Office environment. Work is performed primarily indoors.
Equipment: General office equipment.
Schedule: Position requires occasional extended work hours, including evenings and weekends.
For full consideration, please include resume and cover letter with application. The hiring range is expected to be between $95,000 – $110,.000.
The Morton Arboretum is a champion for diversity, supporting a culture of inclusion that attracts, inspires, and engages people to achieve success. The Arboretum is committed to hire and develop employees based on job-related qualifications irrespective of race, religion, color, national origin, sex, sexual orientation, gender identity, age, disability, or veteran status. To increase diversity in professions related to the public garden realm, we encourage applications from underrepresented minorities, persons with disabilities, and veterans.
The Morton Arboretum is dedicated to complying with our obligations as an equal opportunity/affirmative action employer. All applicants are guaranteed equal consideration for employment.