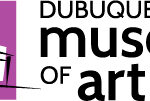 Website The Dubuque Museum of Art
Critical leadership position inside rapidly growing museum
The Manager is a collaborative leader of business and operational affairs (like accounting, human resources and retail, and IT) who works with outside consultants as well as the Board of Trustees to improve organizational and financial health. The Business Manager also maintains and monitors the facility systems, equipment and processes (security, maintenance, janitorial, guest services) of a dynamic Museum in growth mode.
Manage Museum finances to support five-year strategic plan for growth (60%)
·        Prepare multi-year budgets aligned with five-year strategic plan
·        Prepare monthly financial reports in QuickBooks
·        Manage cash flow, accounts payable, accounts receivable
·        Identify and act upon opportunities to improve net income
·        As liaison to the Board's Finance Committee, provide regular updates on museum's financial position, risks and opportunities, and progress toward strategic objectives
·        Review and pay bills, post income, expense and general journal transactions, transmit ACH transactions, reconcile bank statements
·        Track restricted funds and grant-related expenses and revenues, provide financial reports to funders and staff. With Director of Advancement, ensure timely donation processing, donor acknowledgement, gift reports, and contributed revenue statements
·        Administer employee pay records and support independent payroll processor
·        Support independent audit
Manage DuMA's Business Affairs to support five-year strategic plan (25%)
·        Manage front of house guest experience including museum shop
·        Supervise and train guest experience staff and volunteers on programs and policies
·        Analyze data, identify and act upon opportunities to increase customer satisfaction
·        Increase revenue per visitor through retail and membership sales
·        Identify and act upon opportunities to improve staff performance, satisfaction and efficiency
·        Maintain licenses and certifications (e.g., liquor, food and beverage, building inspections)
·        Maintain auditable processes and standard operating procedures (e.g., pci compliance, daily cash management processes). Ensure DuMA meets regulatory and compliance requirements
·        Support recruitment, onboarding, and retention efforts; manage benefits, maintain Staff Handbook
·        Manage external IT consultants and contracts (network, printers, phones)
·        Manage office supplies
Maintain and monitor operational systems and equipment, respond to and resolve problems (15%)
·        Supervise part time maintenance staff and outside vendors
·        Identify and develop plan for maintenance, repair and annual upkeep of facilities
·        Manage day-to-day facilities' operations including janitorial services, snow removal, and utilities
·        Recommend, administer and implement security policies and procedures
·        Maintain and update disaster preparedness plans, risk management planning in collaboration with Curatorial Director and Finance Committee
·        Prepare staff and volunteers for emergencies
·        Provide staff training on museum systems
·        Respond to on-call emergencies and critical events within 15 minutes
·        Perform other related duties in a professional manner.
Salary: $55,000-$65,000