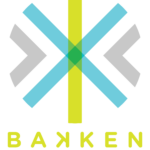 Website The Bakken Museum
The Bakken Museum is a one-of-a-kind museum with a focus on inno
Museum Facilitator
Part-Time: Yes
Hours per week: 10-15
Reports to: Director of Public Operations
Compensation: $16/hour
Education/degree requirement: None
Language proficiency: Fluency in English, proficiency/familiarity with another language a plus but not required
HOW TO APPLY:
Please email Maggie Peck at peck@thebakken.org with the following information.
1.     Two to three paragraphs in the body of the email detailing why you are interested in this position and how you meet the requirements described in this job description. Each paragraph can be between 3-7 sentences, for a total length of no more than 21 sentences. Do not attach a cover letter.
2.     Your resume or work/skills/training history as an attachment or include a link to your LinkedIn profile in your email response. We do not prefer which one, no special consideration will be given for sending both. Our aim is to understand where you have worked before and the types of roles you have had.
3.     OPTIONAL – Please consider filling out an optional, anonymous demographics survey, found here (https://thebakkenmuseum.formstack.com/forms/igm_applicant_demographic_survey). This survey will remain unattached to any application materials and is used only to determine patterns and opportunities for improvement. The hiring manager will not have access to the individual responses collected.
Complete applications will receive confirmation of submission within 72 hours. Application deadline is September 28, 2023. Please contact Maggie Peck if you have questions about this process.
POSITION OVERVIEW:
The Museum Facilitator works directly with museum visitors throughout the museum welcoming visitors, answering questions, interpreting exhibits, facilitating activities, all the while providing exceptional service. This role will also support the museum's Admissions Desk.
ESSENTIAL DUTIES AND RESPONSIBILITIES:
Facilitate Science Studio – 60%
Actively engage with visitors by greeting them, introducing the activities, and inviting them to engage with the activities.
Reset the space as needed so incoming visitors have a fresh place to build and learn.
Prepare and restock exhibit and program supplies as needed to ensure all visitors can fully participate. Equitably monitor visitor behavior and address as needed to ensure a safe experience for all visitors and to ensure the safety and security of museum staff, facilities, exhibits, and collections.
Visitor Service – 20%
Provide exceptional customer service to all visitors.
Move throughout the public museum spaces interacting with visitors, answering questions, and providing interpretation about the museum and exhibits.
Contribute to the general upkeep of the museum by helping to ensure public spaces are tidy and reporting maintenance needs as necessary.
Anticipate and proactively respond to unexpected situations as they arise, ensuring the best possible experience for visitors. Communicate with other museum staff to ensure efficient and effective operations.
Communicate effectively and proactively with other museum staff to ensure efficient and effective operations.
Keep current on all emergency procedures and understand role and responsibilities in the event of an emergency.
Admission Desk Support – 20%
Support the Visitor Services Desk as needed with the sale of admission tickets and museum store merchandise and answering the museum's general phone line.
Performs additional duties and responsibilities specific to individual programs and work plans, as agreed upon with supervisor.