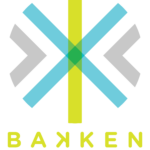 Field Trip Programs Coordinator
Full-Time: Yes
Hours per week: 40
Reports to: Onsite Education Programs Manger
Compensation: $38,902
Education/degree requirement: High school diploma or GED Language proficiency: Fluency in English, proficiency/familiarity with another language a plus but not required
HOW TO APPLY:
Please email Justin Spencer at spencer@thebakken.org with the following information:
1. Two to three paragraphs in the body of the email detailing why you are interested in this position and how you meet the requirements described in this job description. Each paragraph can be between 3-7 sentences, for a total length of no more than 21 sentences. Do not attach a cover letter.
2. Your resume or work/skills/training history as an attachment or include a link to your LinkedIn profile in your email response. We do not prefer which one, no special consideration will be given for sending both. Our aim is to understand where you have worked before and the types of roles you have had.
3. OPTIONAL – Please consider filling out an optional, anonymous demographics survey, found here (https://thebakkenmuseum.formstack.com/forms/igm_applicant_demographic_survey). This survey will remain unattached to any application materials and is used only to determine patterns and opportunities for our improvement. The hiring manager will not have access to the individual responses collected.
Complete applications will receive confirmation of submission within 72 hours. Application deadline is September 25, 2023. Please contact Justin Spencer you have questions about this process.
POSITION OVERVIEW:
The Field Trip Programs Coordinator serves as a central member of the education team, developing and delivering education programs primarily onsite at the museum, but occasionally at offsite locations as well. Additionally, they are responsible for the logistical coordination of Field Trip programs, including school communications, materials management, and staff & volunteer training.
ESSENTIAL DUTIES AND RESPONSIBILITIES:
Program Responsibilities – 70%
Development and preparation of education programs
Delivery of education programs
Evaluation of education programs
Participation in education leadership team
Assist with public programs or events as needed
Coordinator Responsibilities – 30%
Participate in the strategic development of Field Trip Programs
Supports hiring, training, and scheduling of program staff & volunteers
Communicates with clients and stakeholders
Participates in tracking Field Trip Program participation
Oversees purchasing and repair of program materials
Tracks program income and expenses
POSITION REQUIREMENTS:
Experience caring for, working with, supervising, or teaching groups of K-12 youth in a formal or informal setting.
Excellent communication skills, written and spoken.
Ability to both memorize content and creatively problem-solve on the fly.
Ability to tell stories and deliver information in a clear, creative, and engaging way.
Ability to work Tuesday-Saturday during the school year and a Monday-Friday schedule in the summer.
PHYSICAL DEMANDS:
The physical demands described here are representative of those that must be met by an employee to successfully perform the essential functions of this job. Reasonable accommodations may be made to enable individuals with disabilities to perform essential functions.
1. Ability to navigate stairs.
2. Be able to lift and carry up to 20 lbs.
TRAVEL:
This position may require some local travel within the Twin Cities Metro. Overnight travel would be very rare.