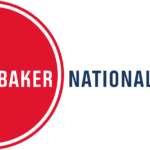 The Studebaker National Museum is seeking a full-time Programming & Content Coordinator to join the team! The Studebaker National Museum is one of three nationally accredited automobile museums, offering a vibrant work environment. Outstanding in its field, the Museum is a world-renowned cultural institution with a fun, team-based atmosphere. Enjoy meeting visitors from all over the globe!
SUMMARY
Programming
Role includes primary responsibility for the Museum Program strategy and execution.

Creates annual schedule of programs and events offered by the Museum.

Strategically identifies options for programming growth that enhances how the Museum fulfills its mission.

Drive Program Revenue Generation

Seeks sponsors to support programming.
Set program pricing to ensure department meets budget goals.

While the Museum seeks to drive revenue through programming, coordinator will also need to balance our commitment to access to the Museum programs.

Coordinates programming schedule with relevant staff members and constituents to ensure successful execution of programs and events.
Serves leadership role in implementation and execution of the annual Concours d'Elegance at Copshaholm event.

Primary responsibility for organizing programming at the event.
Responsibility for choreographing event schedule, organizing multiple aspects of the event to ensure a successful event.
Assist with vehicle selection process.
Outreach
Works to develop strategic relationships with community partners in furtherance of the Museum's Strategic Plan.
Generate Mission-Driven Digital Content
Create mission-driven digital content for social media channels including Facebook, Instagram, Twitter, TikTok, and YouTube.

Work with Curatorial team to record and edit video content.
Generate mission-driven and themed social platform content.

 Lead content generation for Museum Blog.
Coordinate management and assessment of platform growth and success with Communications Coordinator.
Miscellaneous Duties
Participate in website management team to ensure website is functioning, up to date, and accurate.
Assist with events, programs, and strategic priorities at the Museum as assigned.
KNOWLEDGE, SKILLS, AND ABILITIES
Required Qualifications:
High School Diploma
Strong written and verbal communication skills.
Experience generating content for digital media channels.
Experience planning events and programs.
Strong written verbal communication skills.
Preferred Qualifications:
Experience developing and implementing events in a leadership role.
Experience with Adobe Creative Suite.
Experience using Sprout Social or similar management platform.
Experience with WordPress or related website platform.
The Studebaker National Museum is an equal opportunity employer. The Studebaker National Museum does not and shall not discriminate or permit discrimination on the basis of race, color, religion, gender, gender expression, sexual orientation, age, national origin, disability, parental status, marital status, military status, or any other classification protected by law in matters of employment, activities, or its operations.
Job Type: Full-time
Salary: $35,000-40,000, CWE
Benefits:
HRA plan
Retirement plan
Paid time off
Cell phone plan
Supplemental insurance
40 hours per week, Monday to Friday. Requires some night and weekend work.
Work Location: In person
This position will be open until filled, review beginning on August 28, 2023.