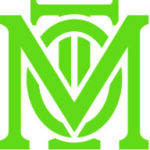 Website Ruth Mott Foundation/Applewood
The Ruth Mott Foundation is accepting proposals from individuals for a registration support contract position.
This contract position is to assist the Collections team with registration projects by providing support with processing, cataloging, data entry, inventory, storage and rehousing, and the care and record keeping of collections, research, and archives materials. Hours are flexible and will average 16-24 hours per week depending on projects and contractor availability through August 4, 2023.
Contractor should have experience with proper handling and storage of collections objects and archival materials, digitization experience, a minimum of 1 year of experience with object-level museum cataloging using a Collections Management Software, preferably PastPerfect, and strong written communication and proofreading skills.
Given the nature of the work and materials, this work will take place on-site at Applewood.
Contractor will be paid on a per hour basis, ranging from $20-$25 per hour as negotiated with chosen proposal and contractor. As a contractual position, no benefits are included, contractors must supply a W-9, contractors are responsible for all taxes, and they must provide their own transportation to and from the work site.
Example tasks include:
Catalogues materials and updates existing catalog entries using information provided from Collections staff or collected according to Collections department standards/protocols.
Inventories objects.
As necessary, houses or rehouses collections and archives materials.
Tracks, verifies, and updates location information of objects in Past Perfect software.
As necessary, digitizes archival materials according to RMF digitizing standards.
Organizes files physically and digitally using naming and organizational systems provided by Collections staff.
The Ruth Mott Foundation is a private family foundation located in Flint, Michigan. Please visit our website www.ruthmottfoundation.org for more information regarding the Foundation, Applewood and its collections.
Please send proposals via email to: kbellinger@ruthmott.org
Proposals are to be submitted no later than April 21, 2023, 5:00 p.m.
All proposals should include details regarding the experience of the contractor, three references for past work, and an estimated charge for services per hour. Management reserves the right to accept or reject any proposal(s), request modifications, and select the proposal best suited for the work and the organization. The selected contractor will sign an agreement for contracted services with the Ruth Mott Foundation within 15 days of notice of award and will be required to provide vaccination status, a completed W-9, and proof of automobile insurance. Questions regarding proposals should be submitted in writing to kbellinger@ruthmott.org. Phone calls will not be accepted. All proposals must be submitted via email in PDF format.