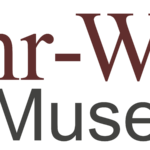 Website Rahr-West Art Museum / City of Manitowoc, WI
Summary of Job
The Administrative Support Specialist position is a high profile clerical position performing a variety of public relations and administrative duties for the Rahr-West Art Museum. Occasional evening and weekend work required. The Administrative Support Specialist works under the general direction of the Rahr- West Art Museum Director.
Responsibilities 
Perform receptionist duties such as answer telephone and greet visitors. Interact effectively with visitors, telephone customers, board members, staff and others.
Process and manage accounting documents for billing and revenue.
Organize and maintain filing system.
Maintain computer databases for items such as the publicity distribution list, membership list, and budget entries.
Schedule special events, facility usage, and tours.
Assist with development and implementation of special events and educational programming.
Schedule and relay assignments to volunteers, grant program employees and security guards.
Prepare and distribute correspondence to various audiences.
Create solicitation materials (hard copy and digital) and prepare bulk mailings.
Assist in the maintenance and proliferation of digital social media and website
Serve as staff representative, take minutes, create and distribute correspondence for board meetings.
Assist and orient visitors with the museum, including sales from Rahr-West art Museum Gift Shop.
Assist Curatorial Staff in creating and managing multiple exhibitions annually.
Qualifications 
Education:
High School Diploma or equivalent required. Administrative Certificate preferred
Experience:
5-7 years in secretarial or administrative assistant position preferred
Certifications/Licenses:
Must possess a valid driver's license. CPR Certification desired
Knowledge, Skills, & Abilities:
Proficiency with Microsoft Office applications required; Professional and effective communication skills required; Proficiency with general accounting principles and accounting software systems; Proficiency with Adobe Photoshop, Microsoft Publisher or similar desktop publishing program; Ability to prioritize and work independently with minimal supervision.
**********************
Salary: $20.52 – $23.45 Hourly plus City of Manitowoc Benefits package including Wisconsin Retirement System
The City anticipates filling these positions pending Committee approval and funding.
THE CITY OF MANITOWOC PARTICIPATES IN E-VERIFY. FOR INFORMATION ABOUT E-VERIFY, PLEASE VISIT http://www.uscis.gov/e-verify.
The City of Manitowoc is a qualifying Public Service Loan Forgiveness organization.