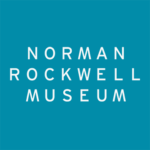 Department: Curatorial/Exhibitions
Reports to: Chief of Curatorial Affairs
Compensation: Salary is $90,000.  Comprehensive and competitive benefits package with commitment to salary equity.
The Norman Rockwell Museum (NRM) is currently seeking a Chief of Curatorial Affairs and a Curator of Exhibitions. NRM holds the largest and most significant collection of art and archival materials relating to the life and work of Norman Rockwell and preserves, interprets, and exhibits a growing collection of original illustration art by noted American illustrators, from historical to contemporary.
Position
The Curator of Exhibitions leads the planning, development, and implementation of NRM's permanent collection installations and special exhibitions, plans and organizes traveling exhibitions exploring the work of Norman Rockwell and the art of illustration, and manages the conservation and interpretation of Norman Rockwell's Studio. The curator is also responsible for creating interpretive materials to expand and deepen engagement for audiences with different backgrounds and experiences and will help plan and present related educational talks, lectures, and symposia.
For complete job description go to: https://www.nrm.org/about/employment/
Equity Commitment
NRM embraces the values of diversity, equity, access, and inclusion to create a successful workplace and a more equitable society. We are committed to building a team that represents a variety of identities, experiences, backgrounds, perspectives, and skills. We believe that the more inclusive we are, the more successful the organization, its employees, and our work in the world will be.
Application
Apply to Employment@nrm.org.  Submit resume and/or send email to Holly Coleman, Director of Human Resources, P.O. Box 308, Stockbridge, MA 01262, 413-931-2228.  References and background check will be required.
To apply for this job please visit nrm.org.