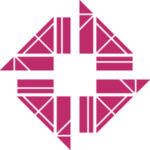 The Museum of Danish America seeks to fill the full-time role of Albert Ravenholt Curator of Danish-American Culture, an endowed position responsible for the museum's exhibitions and related activities.  This position is responsible for maintaining a robust traveling exhibition program, rotating temporary exhibitions in the museum galleries, coordinating related public programs for audiences of all ages, and supervising interns and volunteers.  This position is also involved in strategic acquisition priorities, especially in the area of Danish ceramics and Danish art and design.
The Albert Ravenholt Curator of Danish-American Culture is responsible for communicating the museum's interpretive content to multiple constituencies through a variety of media.  As curator of exhibitions, this person will design, fabricate and coordinate exhibitions for display at the museum, for travel, and for online platforms.  This person will function as a researcher and historian becoming knowledgeable in the history and culture of the Danish-American experience as well as relations between Denmark and the United States. This position also works to share the stories of Danish America in a way that is relevant and welcoming to audiences of all backgrounds.  In addition to initiating, planning, and managing exhibits, the individual will give public presentations, work with the Registrar to assure artifact preservation and collection management, and coordinate educational opportunities with the Youth and Community Educator.  The Albert Ravenholt Curator of Danish-American Culture reports directly to the Executive Director.
Starting salary commensurate with qualifications and experience (range of $40,000 to $45,000).  Benefits package includes paid health insurance, paid vacation, and paid sick leave.  Relocation allowance of up to $2000.
Applications will be accepted through December 1, 2023. To apply, submit a cover letter, resume and three letters of recommendation via email: info@danishmuseum.org; via mail: Terri Johnson, Administrative Manager, Museum of Danish America, 2212 Washington Street, Elk Horn, Iowa 51531.
For a complete job description, please visit the museum's website https://www.danishmuseum.org/