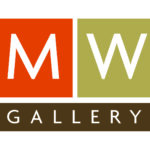 Website Mott-Warsh Collection
The Mott-Warsh Collection (MWC) is seeking an enthusiastic professional to perform a range of services in support of its exhibition gallery, MW Gallery, located in downtown Flint, Michigan.
The MWC is a privately owned, publicly shared collection of fine art by artists of the African diaspora and those who reflect on it. Under the direction of the MWC's Director, the Gallery Manager will be responsible for the daily operation of the gallery, aiding gallery visitors and supporting curatorial staff. Working in collaboration with the MWC's Director (who also functions as the collection curator and educator), the manager will develop and implement educational and cultural programs at MW Gallery, provide visitors with meaningful experiences with art, and strengthen the gallery's position as a center for community activity.
We manage many tasks with a small staff. The successful candidate will demonstrate excellent presentation, interpersonal, and problem-solving skills and will be willing to work to increase
their knowledge of the artists in the collection.
Responsibilities Include:
• Opening and closing of the gallery three days a week and monitoring the gallery and resource rooms to aid visitors and ensure the safety of artworks.
• Research/knowledge of artists represented in the MWC to effectively discuss their work with gallery visitors and tour groups in an articulate, thoughtful, and enthusiastic manner.
• Schedule, coordinate, and conduct exhibition tours, and maintain gallery calendar of events.
• Work with MWC's Director to develop and coordinate public programs and interactive materials appropriate for a broad audience.
• Leverage relationships with regional artists, schools, and Flint-based organizations contributing to audience development and community outreach.
• Coordinate the design of in-house marketing pieces for gallery programs and events to be shared on social media and in other forms of communication (flyers, e-blasts, etc.).
• Manage gallery communications, content development, and updates to the MWC's website and social media accounts, responding to inquiries.
• Coordinate photo documentation (and editing) of gallery events for marketing purposes.
• Assist with the writing of didactic materials (wall labels).
• Assist MWC Director and art preparators during installation of gallery exhibitions.
• Coordinate preparation and execution of gallery openings, receptions, and other events (set-up and take-down).
• Light housekeeping and organization of gallery displays.
• Assist the MWC Director with other duties as assigned.
Education, Skills, and Abilities:
• Bachelor's degree in visual arts, art history, art education, or related field.
• Knowledge of modern and contemporary art with a strong interest in art by artists of the African diaspora.
• Excellent research and writing skills.
• Proficiency in relevant computer programs (Microsoft Word, PowerPoint, Google applications, Adobe Creative Cloud applications). Working knowledge of Meta Business Suite.
• Experience in digital imaging, and management of website and social media platforms.
• Strong oral and written communications skills and the ability to handle communications tactfully and professionally.
• Strong organizational skills and ability to manage multiple projects simultaneously with attention to detail and accuracy.
• Ability to prioritize work assignments and to function independently to meet deadlines.
• Mobility to circulate in the galleries for several hours.
• Ability to climb ladders, bend, stoop, and lift 50 pounds.
• Ability to work collaboratively in diverse teams with shared responsibility and accountability.
• Ability to contribute to a positive, productive, open, and supportive environment that motivates everyone to perform at their best.
• Valid driver's license.
Other Desirables:
• Previous experience in classroom teaching, museum education, or arts administration preferred.
• Experience working with Canva graphic design tool, Weebly website builder, and Mailchimp marketing platform.
• Experience with PastPerfect data management system.
• Community outreach experience focusing on the arts.
• Flint residency.
Schedule
Tuesday-Saturday, 10am-6pm (with some flexibility of work hours on Tuesday and Wednesday).
Must be available to work an extended evening shift on the 2nd Friday of each month and other
evenings, occasionally.
MW Gallery Public Hours:
11am – 6pm, Thursday and Friday
11am – 5pm, Saturday
11am – 9pm, 2nd Friday of each month for Downtown Flint ArtWalk
The Mott-Warsh Collection offers competitive compensation and benefits, commensurate with experience. Salary range $42,000 – $48,000.
Application:
Please email a letter of interest, resume, and references to: Stephanie@mfo.com
About MW Gallery
Our Mission:
We provide a welcoming environment for engagement with fine art created by artists of the African diaspora and those who reflect on it.
Our Vision:
Art can be a catalyst for cultural awareness, creative thinking, and self-empowerment.
MW Gallery is the permanent home of the Mott-Warsh Collection (MWC)—a privately owned, publicly shared fine art collection that comprises over 800 works by artists of the African diaspora and those who reflect on it. More than 200 artists are represented in the collection, from post-World War II masters, such as Romare Bearden, Elizabeth Catlett, Jacob Lawrence, and Betye Saar to contemporary visionaries, such as Simone Leigh, Wangechi Mutu, Hank Willis Thomas, Carrie Mae Weems, and Kehinde Wiley. Collectively, they cover a wide range of media: drawing, painting, mixed media, photography, printmaking, sculpture, and video.
Maryanne Mott and her late husband, Herman Warsh, established the MWC in 2001 in her community of origin, Flint, Michigan. Their primary intent was to bring art into non-traditional venues where it could be encountered by people as they went about their daily lives. They formed community partnerships with institutions that had an interest in making the collection visible to their memberships, clients, visitors, and participants. Today, rotating exhibits of MWC artworks can be found in the public library, churches, health clinics, colleges and universities, and more within the greater Flint region. The collection also lends to internationally and nationally touring museum exhibitions. The MWC opened MW Gallery in 2016. The gallery features expansive exhibitions drawn from the MWC and facilitates community engagement with art through its programs