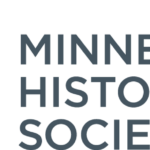 Website Minnesota HistoricalSociety
#museum #history #interpretation #teaching #educaiton
JOB TITLE: #1825 Site Guide, James J. Hill House
LOCATION: James J. Hill House, 240 Summit Ave, St Paul, MN 55102
COMPENSATION: $18.54 hourly minimum
STATUS & HOURS: Part-time, temporary (approximately 25 hours per week) position through January 31, 2024. Must be able to work a varied schedule including weekdays, weekends, and holidays. Schedules may vary according to site needs
BENEFITS: Generous vacation and sick time accruals.
DESIGNATION: Temporary
POSTING DATE: October 16, 2023
DEADLINE DATE: October 30, 2023
TO APPLY: Interested applicants must apply online at the Minnesota Historical Society's career center at www.mnhs.org/jobs and include a resume and cover letter by the application deadline date.
DESCRIPTION: This position exists at the James J. Hill House to engage, educate and entertain visitors and to present historical information to school groups and the general public using a variety of interpretive and performance techniques and to assist in the operation of the Hill House site.
SUMMARY OF WORK: 1) Interpret accurately the history of the Hill House site, which includes the family, household, neighborhood, St. Paul and Minnesota from 1891-1921; 2) Entertain and educate visitors in the historical content by using a variety of interpretive techniques; 3) Provide high quality customer service in the reception, welcoming, and orientation of visitors while providing for their individual needs; 4) Learn and study site manual and program-related materials provided by site program staff while contributing and operating within the larger interpreter team as assigned; 5) Assist in the maintenance, organization and protection of the historic site, grounds, facility, and collections so that site is well maintained and secure; and 6) Perform limited cleaning and other duties as assigned in support of ongoing operations.
MINIMUM QUALIFICATIONS:
● High School diploma or equivalent.
● Knowledge of state and local Minnesota History and Victorian era.
● Strong oral communication skills.
● Demonstrated experience in museum interpretation and/or storytelling.
● Demonstrated experience working with children in an educational environment.
● Experience working with diverse audiences of varying cultural backgrounds, ages, and abilities.
● Ability to work cooperatively with team members.
● Ability to lift and carry objects weighing up to 20 pounds; 50 pounds with a team lift.
● Ability to stand for extended periods of time while giving tours and selling tickets or merchandise.
● Ability to bend, crouch, kneel to move furniture or merchandise and perform light cleaning duties.
DESIRED QUALIFICATIONS:
● Demonstrated experience in high-level customer service environment; and/or special event environment.
● Ability to perform some manual tasks.
● College coursework in history, education, or related field.
Should you have questions with the application process, email humanresources@mnhs.org.
At MNHS, we don't just accept difference — we celebrate it, we support it, and we thrive on diversity for the benefit of our employees, our products and services, and our community. The Minnesota Historical Society believes that an inclusive culture among our team members is critical to our success as a historical society and museum, and we seek to recruit, develop and retain the most talented people from a diverse candidate pool. The Minnesota Historical Society is proud to be an equal opportunity workplace and employer.