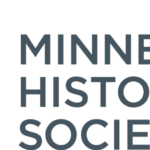 Website Minnesota Historical Society
Minnesota Historic Sites and Museum
JOB TITLE: #1776 Site Guide I, Split Rock Lighthouse
OPEN TO: This job is open to all applicants.
LOCATION: Split Rock Lighthouse, 3713 Split Rock Lighthouse, Two Harbors MN 55616
SALARY: $18.00 hourly minimum
STATUS & HOURS: Part-time, regular (approximately 988 annual hours) position. Must be available to work a varying schedule including weekends from May through October. Hours may vary according to seasonal site needs.
BENEFITS: Eligible to participate in a retirement program with employer contribution. Generous vacation and sick time accruals.
DEPARTMENT: Greater Minnesota Sites
CLASSIFICATION: 55L Service
SUPERVISORY: No
HIRING MANAGER: Site Supervisor
POSTING DATE: April 24, 2023
DEADLINE DATE: Open until filled
TO APPLY: Interested applicants must apply online at the Minnesota Historical Society's career center at www.mnhs.org/jobs and include a resume and cover letter by the application deadline date.
DESCRIPTION: The Minnesota Historical Society (MNHS) seeks applicants to engage, educate and entertain visitors to the Split Rock Lighthouse Historic Site. A Site Guide engages visitors of all ages and learning abilities by choosing effectively among a variety of interpretive and performance techniques, and skillfully applying these techniques. The Site Guide provides customer service to patrons and assists in the daily operations of the museum program.
SUMMARY OF WORK: 1) Conduct various programs that serve diverse historic site or museum audiences; 2) Assist in the daily operations of the historic site program; and 3) Provide customer service to patrons of the historic site or museum and its programs.
Minimum Qualifications:
● Excellent oral communication skills.
● Ability to listen to the public, and be responsive to inquiries and comments.
● Experience as a teacher or group leader working with diverse audiences.
● Strong customer service skills in working with a diverse public, including children, teachers, senior citizens, people with various disabilities, persons of different ethnic or cultural background, people of color, and professional staff.
● Acting, storytelling or musical performance abilities that can be used in interpretive programs.
● Knowledge of Minnesota history and the cultural diversity of the state.
● Ability to master program information and present it according to interpretive or learning objectives.
● Ability to master and apply a wide variety of interpretive techniques.
● Flexibility to adjust to changes in schedule and assignments.
● Ability to understand and carry out written and oral instructions.
● Ability to climb the 32-step spiral staircase in the lighthouse several times each day and to walk and work on feet for an eight-hour day.
● Ability to work a varying schedule of 16-40 hours per week, including weekends, from May 1 through October 31.
Desired Qualifications:
● High school diploma or equivalent
● Some college coursework in history or a related field.
● Extensive knowledge and experience in museum interpretation, theatrical performance or storytelling.
● Knowledge of Minnesota history and the cultural diversity of the state.
● Knowledge of the history of Split Rock Lighthouse and North Shore area.
● Experience with site-specific related skills – baking on a wood burning cook stove, ability to understand and explain mechanical functions of lighthouse equipment, hauling firewood, mopping floors, cleaning, etc.
● Demonstrated strength in providing consistent, quality customer service.
Should you have questions with the application process, email humanresources@mnhs.org.
At MNHS, we don't just accept difference — we celebrate it, we support it, and we thrive on diversity for the benefit of our employees, our products and services, and our community. The Minnesota Historical Society believes that an inclusive culture among our team members is critical to our success as a historical society and museum, and we seek to recruit, develop and retain the most talented people from a diverse candidate pool. The Minnesota Historical Society is proud to be an equal opportunity workplace and employer.