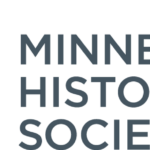 Website Minnesota Historical Society
#Sales #museum #cafeteria #minnesota
JOB TITLE: #1808 Sales Assistant II
LOCATION: History Center – 345 W Kellogg Blvd., St. Paul, MN 55102
COMPENSATION: $19.06 hourly minimum
STATUS & HOURS: Part-time, regular (approximately 1,248 annual hours) position. Must be able to work a varied and flexible schedule, including weekends and holidays
BENEFITS: Eligible to participate in the State Employee Group Insurance Program and a retirement program with employer contribution. Generous vacation and sick time accruals.
DESIGNATION: Bargaining Unit AFSCME Local 3173
POSTING DATE: August 4, 2023
DEADLINE DATE: August 18, 2023
TO APPLY: Interested applicants must apply online at the Minnesota Historical Society's career center at www.mnhs.org/jobs and include a resume and cover letter by the application deadline date.
DESCRIPTION: This position exists to provide front line customer service to the guests of the Market House Grab-n-Go cafe. This position will meet and greet guests, act as a cashier (cash register, Point of Sale (POS) system, cash and credit card transactions), staff the grab-n-go area, make coffee, clean tables, and monitor the area when open.
SUMMARY OF WORK: 1) Perform sales of Grab-N-Go products; 2) Provide first rate customer service and maintain a welcoming store environment; 3) Assist with inventory management and product quality; and 4) Provide backup support as a parking booth cashier as needed.
MINIMUM QUALIFICATIONS:
● Detail oriented.
● Clear communication skills necessary to effectively serve customers and work with colleagues.
● Positive attitude with a team-focused approach.
● Ability to learn how to use a cash register and Point of Sale (POS) system.
● Basic accounting and math skills.
● Ability to work a varied and flexible schedule, including weekends and holidays.
● Ability to stand for extended periods of time while working the Grab-n-Go area, cleaning, and organizing merchandise.
● Ability to bend, crouch, kneel to move merchandise and perform light cleaning duties.
● Ability to lift and carry objects weighing up to 25 pounds.
DESIRED QUALIFICATIONS:
● High school diploma or equivalent.
● Experience as a cashier.
● Experience in stocking and displaying products in a food sales setting.
● Ability to operate a computerized Point of Sale (POS) system and telephone.
● Experience with Microsoft Office.
● Knowledge of sales and marketing techniques.
Should you have questions with the application process, email humanresources@mnhs.org.
At MNHS, we don't just accept difference — we celebrate it, we support it, and we thrive on diversity for the benefit of our employees, our products and services, and our community. The Minnesota Historical Society believes that an inclusive culture among our team members is critical to our success as a historical society and museum, and we seek to recruit, develop and retain the most talented people from a diverse candidate pool. The Minnesota Historical Society is proud to be an equal opportunity workplace and employer.