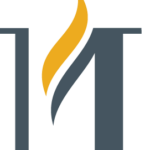 Website Minnesota Historical Society
#education #mn State capitol
JOB TITLE: #1706 Program Facilitator I
OPEN TO: This job is open to all applicants.
LOCATION: Minnesota State Capitol, 75 Rev Dr Martin Luther King Jr Blvd, St Paul MN55155
SALARY: $15.76 hourly minimum
STATUS & HOURS: Part-time, regular (approximately 624 annual hours / 12 weekly hours) position.
BENEFITS: Eligible to participate in a retirement program with employer contribution. Generous vacation and sick time accruals. .
DEPARTMENT: Metro Sites & Operations
CLASSIFICATION: 55L Service
SUPERVISORY: No
HIRING MANAGER: Program Supervisor
POSTING DATE: Updated: December 9, 2022
DEADLINE DATE: Updated: December 16, 2022
TO APPLY: Interested applicants must apply online at the Minnesota Historical Society's career center at www.mnhs.org/jobs and include a resume and cover letter by the application deadline date. You must also upload the attached availability form to your application.
DESCRIPTION: This position exists to educate visitors and school children about Minnesota history, state government and the art, architecture and history of the Minnesota State Capitol using a variety of interpretive techniques; to stimulate interest in the political process; provide high quality customer service to visitors; assist in the operation of the site Information Desk and retail store.
SUMMARY OF WORK: 1) Present education programs, guide tours, facilitate activities with mastery of content knowledge, as well as provide presentations using multiple interpretive and responsive teaching techniques; 2) Provide guest services information at the Information & Tour Center about site program offerings, happenings in the building and meeting information; 3) Provide at the Information & Tour Center, operational assistance with museum store sales, admissions, group check-in; 4) Study site-related materials to enhance the delivery of the site's interpretive programs; 5) Assist with set-up/take down of equipment as needed for historic site and public events in the Capitol; 6) Assist in the protection of the historic site facility and collections and the safety of the visiting public.
MINIMUM QUALIFICATIONS:
● Demonstrated experience and ability to provide consistent, high quality customer service.
● Demonstrated ability to work independently.
● Demonstrated success in conveying program content and facilitating dialogue with guests.
● Experience in or willingness to learn computer software programs as needed.
● Strong oral communication skills, and ability to listen and be responsive to questions and comments.
● Demonstrated punctuality.
● Demonstrated ability to collaborate and contribute positively in a team environment.
● Willingness to learn and work a variety of assignments, including but not limited to retail and admissions software, site orientation for guests, and interpretive stations , depending upon supervisor assessment of skill set and knowledge.
● Demonstrated ability to work with a diverse public in a friendly and open manner, while conveying information or teaching.
● Demonstrated ability to work with a diverse audience of varying cultural backgrounds, ages, and abilities.
● Demonstrated experience in some level of retail sales.
● Ability to complete record keeping and reports, including accounting and math skills.
● Ability to work a varied schedule of weekdays, weekends (both Saturday/Sunday) one to two weekends/month, holidays and occasional evenings on a rotating basis.
● Ability to stand for extended periods of time and walk up to 5 miles a day inside on marble or concrete floors.
● Ability to bend, crouch, kneel, reach, push, and pull.
● Ability to lift and carry objects weighing up to 20 pounds.
DESIRED QUALIFICATIONS:
● High school diploma or equivalent.
● Experience working with children and/or adults in an educational environment.
● Experience in teaching, museum interpretation, theater, storytelling or group leadership.
● Personal computer skills including Microsoft Office and Google Suite.
● Experience with Shopify and/or Tessitura or Artifax software.
● Knowledge of retail display and marketing techniques.
● Retail sales and admissions experience in a museum/historic site.
Should you have questions with the application process, email humanresources@mnhs.org.
At MNHS, we don't just accept difference — we celebrate it, we support it, and we thrive on diversity for the benefit of our employees, our products and services, and our community. The Minnesota Historical Society believes that an inclusive culture among our team members is critical to our success as a historical society and museum, and we seek to recruit, develop and retain the most talented people from a diverse candidate pool. The Minnesota Historical Society is proud to be an equal opportunity workplace and employer.