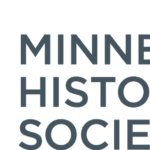 Website Minnesota Historical Society
#museum #collections #library
JOB TITLE: #1832 Collections Management System Manager
LOCATION: History Center – 345 W Kellogg Blvd., St. Paul, MN 55102
COMPENSATION: $55,702.40 annual minimum
STATUS & HOURS: Full-time, regular (approximately 2,080 annual hours) position.
BENEFITS: Eligible to participate in State Employee Group Insurance Program and a retirement program with employer contribution. Generous vacation and sick time accruals with additional paid holidays.
DESIGNATION: Bargaining Unit AFSCME Local 3173
POSTING DATE: November 15, 2023
DEADLINE DATE: Open Until Filled – Priority will be given to applications received before December 15th, 2023
TO APPLY: Interested applicants must apply online at the Minnesota Historical Society's career center at www.mnhs.org/jobs and include a resume and cover letter by the application deadline date.
DESCRIPTION: This position exists to ensure that the Collection Management System (CMS) supports institutional needs, contains quality data that conforms to institutional and professional standards, and operates in an effective and efficient manner to meet technical and procedural requirements. The CMS is an application that facilitates the functions of collections acquisition, processing/cataloging, conservation, storage, loan activities, and the use of collections materials in exhibits. It also serves as the basis for online public access to descriptions and images of selected items in the collections. The CMS is a mission-critical component of MNHS' work that spans the activities of many departments and divisions involved in the care and use of collections.
SUMMARY OF WORK: 1) Perform system administration duties for the MNHS Collection Management System (CMS); 2) Create system documentation, train users, and provide user support; 3) Ensure data quality; and 4) Perform other work related to the CMS and institutional priorities.
MINIMUM QUALIFICATIONS:
● Bachelor's degree in history, museum studies, or a related field.
● Experience in database architecture, data analysis, and quality control.
● Minimum of five years using EMu collection management system software.
● Experience working with data in a wide variety of formats, including Microsoft Access, Microsoft Excel, xml, and csv.
● Experience developing reports using Crystal Reports.
● Broad knowledge of management practices in museums, archives, and libraries throughout the lifecycle of collection materials and across institutional functions. This experience will be gained through 5 or more years performing such work with materials in one or more of these types of collections.
● Understand the similarities, differences, and interrelationships of the various types of collection materials documented in the CMS, the unique curatorial, cataloging,
conservation, and public use requirements of each, and the different professional traditions that shape these practices.
● Knowledge of and experience with the development of data architectures, process/workflow models, and the concepts of database technology.
● Demonstrated project management skills.
● Demonstrated organization skills and the ability to handle numerous projects on discrete timetables efficiently, simultaneously, and with attention to detail.
● Demonstrated ability to direct and supervise the work of others.
● Experience in user training.
● A high degree of human relations skills to communicate with all levels of MNHS staff as well as external constituents and system vendors. A well-developed sense of tact and diplomacy skills are required.
● Ability to communicate effectively in writing and in person.
● Ability to lift up to 20 pounds.
DESIRED QUALIFICATIONS:
● Advanced degree is highly desired.
● At least three to five years of related project management experience in planning and managing technology projects in museum/library/archives field or related cultural heritage environment.
● Experience creating technical documentation of systems and user manuals.
● Experience using Adobe Creative Suite, Adobe Acrobat Pro, and ExifTool.
● Experience within a Microsoft Office and Google suite/email operational environment.
Should you have questions with the application process, email humanresources@mnhs.org.
At MNHS, we don't just accept difference — we celebrate it, we support it, and we thrive on diversity for the benefit of our employees, our products and services, and our community. The Minnesota Historical Society believes that an inclusive culture among our team members is critical to our success as a historical society and museum, and we seek to recruit, develop and retain the most talented people from a diverse candidate pool. The Minnesota Historical Society is proud to be an equal opportunity workplace and employer.