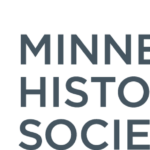 Website Minnesota Historical Society
#custodial #security support #museum #fort snelling
JOB TITLE: #1783 Maintenance Assistant
LOCATION: Historic Fort Snelling, 200 Tower Ave, St Paul, MN 55111
COMPENSATION: $18.00 hourly minimum
STATUS & HOURS: Full-time, regular (approximately 2,080 annual hours) position.
BENEFITS: Eligible to participate in the State Employee Group Insurance Program and a retirement program with employer contribution. Generous vacation and sick time accruals with additional paid holidays.
DESIGNATION: Bargaining Unit AFSCME Local 3173
POSTING DATE: May 5, 2023
DEADLINE DATE: Extended: May 29, 2023
TO APPLY: Interested applicants must apply online at the Minnesota Historical Society's career center at www.mnhs.org/jobs and include a resume and cover letter by the application deadline date.
DESCRIPTION: This position exists to provide custodial, event, and security support for the structures and programs at the Historic Fort Snelling ensuring that the historic site is maintained at a high level of quality and safety for the staff and visiting public.
SUMMARY OF WORK: 1) Perform general custodial and janitorial tasks in order to meet and maintain cleaning protocols; 2) Perform custodial and janitorial tasks at the fort prior to, during, and after rental events; 3) Set up and take down equipment; 4) Perform security functions; 5) Perform reporting and institutional responsibilities; and 6) Maintain safe and good working conditions throughout the historic site.
MINIMUM QUALIFICATIONS:
● High school diploma or equivalent.
● Demonstrated ability to perform custodial and event duties and activities.
● Demonstrated ability to take initiative, to work independently, to be self-motivated, and to manage time wisely.
● Demonstrated ability to communicate effectively with other staff, volunteers and visitors.
● Ability to properly lift 75 pounds rarely, 50 pounds occasionally, and 30 pounds regularly.
● Physical strength, stamina, and coordination to to perform a wide variety of job tasks.
● Ability to stand for extended periods of time, to walk long distances regularly, and to perform exterior duties in all Minnesota climate extremes.
● Ability to properly use tools, equipment and chemicals necessary to perform the duties of the position and in accordance with required guidelines.
● Ability to work a flexible schedule to cover site open hours and rentals.
● Ability to use Google software and email.
DESIRED QUALIFICATIONS:
● Experience operating a commercial security and fire alarm systems
● Experience working at a museum, an historic site, or comparable setting.
● Knowledge and understanding of MNHS policies & procedures.
● Knowledge of standards in janitorial and custodial procedures, use of cleaning materials, and maintaining required checklists.
Should you have questions with the application process, email humanresources@mnhs.org.
At MNHS, we don't just accept difference — we celebrate it, we support it, and we thrive on diversity for the benefit of our employees, our products and services, and our community. The Minnesota Historical Society believes that an inclusive culture among our team members is critical to our success as a historical society and museum, and we seek to recruit, develop and retain the most talented people from a diverse candidate pool. The Minnesota Historical Society is proud to be an equal opportunity workplace and employer.