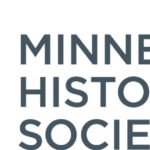 Website Minnesota Historical Society
#Minnesota Museum #library
JOB TITLE: #1773 Administrative Secretary, Community Engagement
OPEN TO: This job is open to all applicants.
LOCATION: History Center – 345 W Kellogg Blvd., St. Paul, MN 55102
SALARY: $20.25 hourly minimum
STATUS & HOURS: Full-time, regular (approximately 2080 annual hours) position.
BENEFITS: Eligible to participate in the State Employee Group Insurance Program and a retirement program with employer contribution. Generous vacation and sick time accruals with additional paid holidays.
DEPARTMENT: Community Engagement / Native American Initiatives
CLASSIFICATION: 65L Clerical
SUPERVISORY: No
HIRING MANAGER: Director, Community Engagement
POSTING DATE: April 24, 2023
DEADLINE DATE: May 15, 2023
TO APPLY: Interested applicants must apply online at the Minnesota Historical Society's career center at www.mnhs.org/jobs and include a resume and cover letter by the application deadline date.
DESCRIPTION: This position exists to provide support for the Community Engagement Department (CED) and the Native American Initiatives Department (NAI) by performing administrative and communications duties in order for the Minnesota Historical Society to best engage and build relationships with communities, Tribal Nations, and partnerships.
SUMMARY OF WORK: 1) Provide administrative and calendar support for department leadership; 2) Coordinate and track department budgets, providing support for department procurement and contracting, and serve as liaison to accounts receivable/payable; 3) Support department leadership in planning and coordinating department meetings and events; and 4) Support daily department operations.
MINIMUM QUALIFICATIONS:
● Bachelor's degree or equivalent education/experience.
● Three years minimum of administrative experience in similar work settings (non-profit, higher education, fundraising, museums, cultural institutions).
● Understanding of Community Engagement practices.
● Personal or professional experience engaging with the diverse communities in Minnesota.
● Ability to cultivate relationships and work effectively with communities and MNHS staff.
● Experience managing a departmental budget, processing requisitions, and coordinating with
accounting staff preferred.
● Experience managing projects and working with deadlines.
● Ability to communicate clearly and to handle confidential information discreetly and appropriately.
● Ability to take accurate minutes of meetings.
● Proven grammatical skills, attention to detail, accuracy and excellent proofreading skills to ensure documents are error free.
● Ability to multitask in a deadline driven environment.
● Demonstrated ability to work independently and take individual initiative while also being able to collaborate effectively and contribute positively in a team environment.
● Strong written and oral communication skills.
● Exceptional organizational planning skills are a must.
● Ability to multitask, working effectively under pressure to meet deadlines, prioritizing and adapting to changing priorities.
● Excellent attention to detail and problem solving with a sense of urgency.
● Strong, adaptable technology skills. PC competent with experience in using Google Drive (Docs, Sheets, Slides), Microsoft Office (Word, Excel, & PPT).
Should you have questions with the application process, email humanresources@mnhs.org.
At MNHS, we don't just accept difference — we celebrate it, we support it, and we thrive on diversity for the benefit of our employees, our products and services, and our community. The Minnesota Historical Society believes that an inclusive culture among our team members is critical to our success as a historical society and museum, and we seek to recruit, develop and retain the most talented people from a diverse candidate pool. The Minnesota Historical Society is proud to be an equal opportunity workplace and employer.