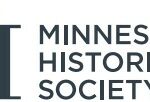 Website Minnesota Historical Society
#develpment #history #museum
JOB TITLE: #1735 Development Associate
OPEN TO: This job is open to all applicants.
LOCATION: History Center – 345 W Kellogg Blvd., St. Paul, MN 55102
SALARY: $4,448.00 monthly minimum, commensurate with experience
STATUS & HOURS: Full-time, regular (approximately 2,088 annual hours) position.
BENEFITS: Eligible to participate in State Employee Group Insurance Program and a retirement program with employer contribution. Generous vacation and sick time accruals with additional paid holidays.
DEPARTMENT: Development & Membership
CLASSIFICATION: Level 2 Development Professional
SUPERVISORY: No
HIRING MANAGER: Chief Development Officer
POSTING DATE: January 12, 2023
DEADLINE DATE: February 11, 2023 * Applications received before January 26, 2023 will receive priority
TO APPLY: Interested applicants must apply online at the Minnesota Historical Society's career center at www.mnhs.org/jobs and include a resume and cover letter by the application deadline date.
DESCRIPTION: This position exists to support MNHS efforts to grow and retain Annual Giving donors and North Star Circle members by employing both Direct Marketing and Gift Officer techniques and methodologies.
SUMMARY OF WORK: 1) Use direct marketing methods and processes to achieve General Operating revenue goals for North Star Circle, Contributing, and Sustaining level memberships, as well as Community Gifts donors for the Annual Giving program; 2) Work to achieve General Operating revenue goals for Contributing, Sustaining, and North Star Circle members through Gift Officer activity and methods; 3) Provide first-point-of-contact service for Contributing and Sustaining members and prospective members over basic and associate levels; 4) Lead Behind-the-Scenes Tours of MNHS Collections; and 5) Represent Annual Giving programs at Development events.
MINIMUM QUALIFICATIONS:
● Bachelor's Degree, plus five years experience in related field, OR Master's Degree, plus three years experience in related field.
● Successful Annual Giving solicitation and fundraising work in related non-profit environment.
● Working knowledge of a variety of fund-raising strategies and methods.
● Demonstrated ability in planning and implementing long- and short-range development initiatives to meet established priorities.
● Strong analytical and problem solving skills.
● Strong interpersonal, verbal, and written communications skills and the ability to effectively communicate with a wide range of individuals and constituencies in a diverse community.
● Demonstrated effectiveness working with Development-Fundraising CRM software, preferably Tessitura.
● Demonstrated ability to communicate clearly and to handle confidential information discreetly and appropriately.
● Computer skills necessary to develop quality project and program documentation, including Microsoft Office, Powerpoint, Adobe, Google.
● Demonstrated ability to multitask, work effectively under pressure to meet deadlines, prioritizing and adapting to changing priorities.
● Demonstrated ability to work independently and take individual initiative while also being able to collaborate effectively and contribute positively in a team environment.
● Strong analytical and organizational skills with a demonstrated results orientation.
● Valid driver's license.
● Ability and willingness to travel.
● Ability to work a flexible schedule.
Should you have questions with the application process, email humanresources@mnhs.org.
At MNHS, we don't just accept difference — we celebrate it, we support it, and we thrive on diversity for the benefit of our employees, our products and services, and our community. The Minnesota Historical Society believes that an inclusive culture among our team members is critical to our success as a historical society and museum, and we seek to recruit, develop and retain the most talented people from a diverse candidate pool. The Minnesota Historical Society is proud to be an equal opportunity workplace and employer.