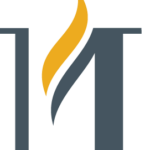 Website Minnesota Historical Society
#history #museum #fundraising
JOB TITLE: #1727 Major Gifts Officer
OPEN TO: This job is open to all applicants.
LOCATION: History Center – 345 W Kellogg Blvd., St. Paul, MN 55102
SALARY: $5,415.00 monthly minimum, commensurate with experience
STATUS & HOURS: Full-time, regular (approximately 2,088 annual hours)  position.
BENEFITS: Eligible to participate in the State Employee Group Insurance  Program and a retirement program with employer contribution. Generous vacation  and sick time accruals with additional paid holidays.
DEPARTMENT: Development & Membership
CLASSIFICATION: Level 4 Development Professional
SUPERVISORY: No
HIRING MANAGER: Chief Development Officer
POSTING DATE: January 5, 2023
DEADLINE DATE: February 4, 2023 *Applications received before January 19,  2023 will receive priority
TO APPLY: Interested applicants must apply online at the Minnesota Historical  Society's career center at www.mnhs.org/jobs and include a resume and cover  letter by the application deadline date.
DESCRIPTION: This position exists to secure major current and planned gifts from individual donors for  the Annual Fund, special projects, and endowment. The Major Gifts Officer works closely with donors  and prospects, establishing a rapport that encourages, supports, and sustains their desire to create a  philanthropic relationship with the Society while representing the Society's mission, goals, and  philosophies with the highest professional standards.
SUMMARY OF WORK: 1) Manage 100 to 150 prospects in the Society's Donor Development Program  (DDP); 2) Provide ongoing stewardship for assigned donors; and 3) Support the fundraising and  membership team with Planned Giving materials, marketing collaterals, planned giving illustrations and  strategy.
MINIMUM QUALIFICATIONS:
● Bachelor's degree or equivalent.
● Eight years experience in development, fundraising, donor relations, or similar work.
● Three years of related fund-raising experience within a related non-profit environment.
● Demonstrated effectiveness working with donors.
● Demonstrated ability to cultivate relationships and strong personal solicitation skills.
● Extensive knowledge of federal and state laws and regulations related to fund-raising.
● Knowledge of the current trends in fund-raising activity.
● Experience developing fundraising strategies.
● Strong interpersonal, verbal, and written communication skills.
● Strong computer skills including Microsoft Office, Google, and development software.
● Multitasking, working effectively under pressure to meet deadlines, prioritizing and adapting to  changing priorities.
● Ability and willingness to travel.
● Valid driver's license.
DESIRED QUALIFICATIONS:
● Demonstrated ability to work as a member of a team while independently carrying out  institutional objectives.
● Strong organizational skills and attention to detail.
Should you have questions with the application process, email humanresources@mnhs.org.
At MNHS, we don't just accept difference — we celebrate it, we support it, and we thrive on diversity for the benefit of our  employees, our products and services, and our community. The Minnesota Historical Society believes that an inclusive culture  among our team members is critical to our success as a historical society and museum, and we seek to recruit, develop and  retain the most talented people from a diverse candidate pool. The Minnesota Historical Society is proud to be an equal  opportunity workplace and employer.