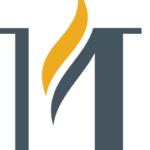 Website Minnesota Historical Society
#minnesota #museum #technology
JOB TITLE: #1713 Audio/Visual Technician
OPEN TO: This job is open to all applicants.
LOCATION: History Center – 345 W Kellogg Blvd., St. Paul, MN 55102
SALARY: $4,940.00 monthly minimum, commensurate with experience
STATUS & HOURS: Full-time, regular (approximately 2,088 annual hours) position.
BENEFITS: Eligible to participate in State Employee Group Insurance Program and a retirement program with employer contribution. Generous vacation and sick time accruals with additional paid holidays.
DEPARTMENT: Digital Infrastructure & Business Applications
CLASSIFICATION: 03O IT Specialist
SUPERVISORY: No
HIRING MANAGER: Digital Security & Compliance Manager
POSTING DATE: December 6, 2022
DEADLINE DATE: Open until filled. *Applications received before December 27, 2022 will receive priority.
TO APPLY: Interested applicants must apply online at the Minnesota Historical Society's career center at www.mnhs.org/jobs and include a resume and cover letter by the application deadline date.
DESCRIPTION: This position exists to provide direct and remote day-to-day and long-term AV support for the Minnesota Historical Society and its multiple site locations.
SUMMARY OF WORK: 1) Provide audio and visual operational assistance to staff with a responsive and high level of customer service; 2) Manage the administration of audio and visual technical equipment and systems; 3) Plan, recommend, and implement MNHS AV projects; 4) Participate in professional development
MINIMUM QUALIFICATIONS:
● Associate's degree in audiovisual technology or related field experience.
● Five years experience in a help desk or network administrator role focused on supporting AV computer-related software (Google Meet, Zoom, Microsoft Teams, and similar).
● Valid driver's license and willingness to travel.
● Ability to work flexible hours including nights and weekends.
● Ability to lift up to 20 pounds.
● Ability to bend, kneel, crouch, reach in order to perform install, maintenance, or removal of equipment.
DEMONSTRATED SKILLS IN:
● Providing positive customer service skills.
● Performing maintenance on AV equipment and service computer equipment.
● Troubleshooting AV and computer hardware and software problems and making repairs and changes as necessary in determining a solution.
● Conducting independent research to learn more and resolve issues.
● Thinking imaginatively and problem solving.
● The ability to multitask, work effectively under pressure to meet deadlines, prioritize and adapt to changing priorities.
● Communicating effectively within the IT department and across language specialties.
● Establishing and maintaining positive interpersonal contacts to effectively serve in the technical support functions for all levels of personnel.
DESIRED QUALIFICATIONS:
● Bachelor's degree in audiovisual technology or related field.
● Experience with Apple operating systems.
● Experience with Windows Desktop imaging configuration and management software (Kace or MS)
● Experience with Windows Desktop Application push configuration software (Kace, Ghost, or MS)
● Experience with Network Utilities for system maintenance.
● Network computer experience in a cultural organization such as a museum, library or education institution.
● Experience being part of or leading an Agile team.
● Effective knowledge and application of Agile team leadership competencies, including oral and written communications, influence and persuasion, results orientation, relationship management, facilitation, and team building.
● Familiarity with the project tracking tool Trello.
● Setting up and configuring server hardware.
Should you have questions with the application process, email humanresources@mnhs.org.
At MNHS, we don't just accept difference — we celebrate it, we support it, and we thrive on diversity for the benefit of our employees, our products and services, and our community. The Minnesota Historical Society believes that an inclusive culture among our team members is critical to our success as a historical society and museum, and we seek to recruit, develop and retain the most talented people from a diverse candidate pool. The Minnesota Historical Society is proud to be an equal opportunity workplace and employer.