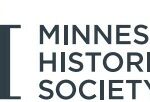 Website Minnesota Historical Society
#community engagement #black history #education #
JOB TITLE: #1637 Community Engagement Manager, Black History
OPEN TO: This job is open to all applicants.
LOCATION: History Center – 345 W Kellogg Blvd., St. Paul, MN 55102
SALARY: $4,925.00 monthly minimum, commensurate with experience
STATUS & HOURS: Full-time, regular (approximately 2,088 annual hours) position.
BENEFITS: Eligible to participate in the State Employee Group Insurance Program and a retirement program with employer contribution. Generous vacation and sick time accruals with additional paid holidays.
DEPARTMENT: Community Engagement
CLASSIFICATION: 18K Supervisory
SUPERVISORY: Yes
HIRING MANAGER: Director, Community Engagement
POSTING DATE: July 1, 2022
DEADLINE DATE: July 22, 2022
TO APPLY: Interested applicants must apply online at the Minnesota Historical Society's career center at www.mnhs.org/jobs and include a resume and cover letter by the application deadline date.
DESCRIPTION: This position exists to lead short and long term strategies of establishing, nurturing and sustaining meaningful relationships with the Black Community in Minnesota. This includes developing relationships with cultural organizations, community based organizations, and individual community leaders to recognize, affirm, support, and share the wealth of histories they already hold. This position will leverage MNHS resources (e.g. staff, expertise, artifacts, publicity, etc.) in service to elevating excluded historical narratives of Minnesota's Black Community. Finally, this position acts as a bridge/liaison between internal MNHS stakeholders and community leaders to develop, maintain, and improve trusting relationships.
SUMMARY OF WORK: 1) Design, develop and implement strategies to build relationships with Black Community groups/organizations, vendors, educational organizations, and community leaders whose histories have been excluded and under-resourced; 2) Serve as a Community Engagement Department representative bringing a Black community focused lens to MNHS projects and programs; 3) Supervise staff, interns and volunteers to implement community engagement goals and ensure overall compliance with MNHS policies and procedures; and 4) Develop, recommend, and oversee work unit budgets, marketing, reporting and tracking.
MINIMUM QUALIFICATIONS:
● Bachelor's degree or equivalent education/experience.
● Five years experience working in community program development and delivery, education, and/or historical research.
● Ethnic Studies (can be specific to a cultural group), Urban Studies, American Studies, History Museum Studies.
● Demonstrated ability to build partnerships and work with external partners, including community-based groups or organizations, to deliver programs and/or services to the public.
● Personal or professional experience engaging with the Black community in Minnesota.
● Established relationships with Black leaders and Black-led organizations in Minnesota.
● Effective communication skills, including ability to write clearly and concisely and effective oral communication with individuals and groups.
● Demonstrated ability to work independently and take individual initiative while also being able to collaborate effectively and contribute positively in a team environment.
● Demonstrated ability to multitask, work effectively under pressure to meet deadlines, prioritize and adapt to changing priorities.
● Demonstrated ability to work effectively with diverse groups and individuals.
● Demonstrated ability to think imaginatively and problem solve.
● Computer skills necessary to develop quality project and program documentation
● Ability to pay attention to details while overseeing multifaceted projects.
● Self-motivated and able to work independently.
● Strong organizational and project management skills.
● Valid driver's license and willingness to travel.
DESIRED QUALIFICATIONS:
● Five years previous experience developing community based programs for museum and/or community audiences.
● Five years previous experience delivering community programs to non-predominantly white audiences.
● Familiarity with Minnesota Historical Society programs and/or exhibits.
● Previous experience working with interns or volunteers.
● General knowledge of United States history and the history of multiple racial, ethnic and cultural, and tribal groups within the state.
● Experience with program assessment or evaluation.
● Knowledge of a finance system and database driven work.
Should you have questions with the application process, email humanresources@mnhs.org.
At MNHS, we don't just accept difference — we celebrate it, we support it, and we thrive on diversity for the benefit of our employees, our products and services, and our community. The Minnesota Historical Society believes that an inclusive culture among our team members is critical to our success as a historical society and museum, and we seek to recruit, develop and retain the most talented people from a diverse candidate pool. The Minnesota Historical Society is proud to be an equal opportunity workplace and employer.