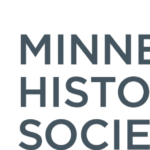 Website Minnesota Historical Society
#network #information security #museum
JOB TITLE: #1826 Network Security Specialist
LOCATION: History Center – 345 W Kellogg Blvd., St. Paul, MN 55102
COMPENSATION: $70,699.20 annual minimum
STATUS & HOURS: Full-time, regular (approximately 2,080 annual hours) position.
BENEFITS: Eligible to participate in State Employee Group Insurance Program and a retirement program with employer contribution. Generous vacation and sick time accruals with additional paid holidays.
DESIGNATION: Bargaining Unit AFSCME Local 3173
POSTING DATE: October 16, 2023
DEADLINE DATE: October 30, 2023
TO APPLY: Interested applicants must apply online at the Minnesota Historical Society's career center at www.mnhs.org/jobs and include a resume and cover letter by the application deadline date.
DESCRIPTION: This position exists to carry out the information security services necessary to protect the MNHS systems and data by identifying, coordinating, evaluating, and reporting on information security risks and security requirements to meet MNHS business needs.
SUMMARY OF WORK: 1) Provide leadership on developing, implementing, and upkeeping a statewide security program based on an in-depth understanding of MNHS business practices and compliance requirements; 2) Provide project management of security projects by performing the necessary coordination and implementation of policies and procedures to affected users; 3) Resolve security help desk tickets; 4) Provide Security Awareness to all users and staff; and 5) Monitor and maintain endpoint security.
MINIMUM QUALIFICATIONS:
● Bachelor's degree in computer science or related field.
● Security training from various vendors.
● Proven experience in a network administrator role with 250 + users.
● Hands-on experience in networking, routing, packet inspection, and scripting.
● Experience in a VMWare Hosted Server Environment.
● Excellent knowledge of best practices around management, control, and monitoring system networks both data and phone.
● Experience with firewalls, Internet VPN's remote implementation, troubleshooting, and problem resolution.
● Ability to set up and configure server hardware and services In a secure and proven environment.
● Demonstrated ability to multitask, work effectively under pressure to meet deadlines, prioritize and adapt to changing priorities.
● Demonstrated ability to work successfully with diverse groups of people.
● Demonstrated ability to think imaginatively and problem solve.
● Demonstrated positive customer service skills.
● Demonstrated ability to work independently and take individual initiative while also being able to collaborate effectively and contribute positively in a team environment.
● Strong detail orientation with the ability to synthesize and organize complex information and maintain/upgrade systems and processes.
● Demonstrated ability to handle sensitive information and maintain confidentiality
● Ability to lift up to 50 pounds.
● Ability and willingness to travel.
● Valid driver's license.
DESIRED QUALIFICATIONS:
● Security certifications.
● Experience working on Cisco Switches and IOS command level. Configuration of equipment requires the ability to write and modify scripts for complicated but repetitive tasks.
● VPN configuration and Firewall configuration experience with Watchguard/Cisco/Sophos system.
● Nessus, WireShark or similar packet sniffing software
● Experience with OpManager, NCM And Audit 360
● Experience Installing and maintaining NetworkServer Hardware, including but not limited to Cisco Switches, Unifi WAP, VMware, HPE, Dell, Seagate storage, Synology, Firewalls, VOIP.
Should you have questions with the application process, email humanresources@mnhs.org.
At MNHS, we don't just accept difference — we celebrate it, we support it, and we thrive on diversity for the benefit of our employees, our products and services, and our community. The Minnesota Historical Society believes that an inclusive culture among our team members is critical to our success as a historical society and museum, and we seek to recruit, develop and retain the most talented people from a diverse candidate pool. The Minnesota Historical Society is proud to be an equal opportunity workplace and employer.