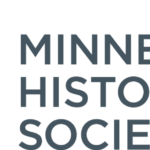 Website Minnesota Historical Society
Minnesota Historical Society and Historic Sites/Museum/Library
JOB TITLE: #1772 Human Resources Coordinator
OPEN TO: This job is open to all applicants.
LOCATION: History Center – 345 W Kellogg Blvd., St. Paul, MN 55102
SALARY: $21.00 hourly minimum
STATUS & HOURS: Full-time, regular (approximately 2,080 annual hours) position.
BENEFITS: Eligible to participate in the State Employee Group Insurance Program and a retirement program with employer contribution. Generous vacation and sick time accruals with additional paid holidays.
DEPARTMENT: Human Resources, Volunteers & Interns
CLASSIFICATION: 65M Technical
SUPERVISORY: No
HIRING MANAGER:HR Manager, Staffing & Employee Relations
POSTING DATE: April 24, 2023
DEADLINE DATE: May 11, 2023
TO APPLY: Interested applicants must apply online at the Minnesota Historical Society's career center at www.mnhs.org/jobs and include a resume and cover letter by the application deadline date.
DESCRIPTION: This position exists to provide administrative and HRIS support for MNHS human resources initiatives including staffing, employee relations, and unemployment processing.
SUMMARY OF WORK: 1) Assist with the daily administration of staffing operations including processing employment changes, recruitment, and maintaining department records; 2) Support the maintenance and proper use of the HRIS system; 3) Assist in onboarding interns into the HRIS system; and 4) Assist with the employment verification and UI claims process.
MINIMUM QUALIFICATIONS:
● High school diploma or equivalent.
● Well-developed customer services skills sufficient to establish and maintain positive, effective working relationships.
● Strong attention to detail and the ability to consistently produce accurate work.
● Technologically savvy with a willingness to troubleshoot.
● Ability to lift up to 20 pounds.
● Ability to keep confidentiality.
● Willingness and ability to travel.
● Valid driver's license.
DEMONSTRATED SKILLS IN:
● Computer literacy, with demonstrated speed and accuracy working with Google Suite as well as Microsoft Office Suite (Word, Excel, Access).
● Communicating clearly and accurately both orally and in writing.
● Multitasking, working effectively under pressure to meet deadlines, prioritizing and adapting to changing priorities.
● Record keeping skills sufficient to maintain thorough and accurate records.
● Thinking imaginatively and problem solving.
● Working independently and successfully with people when applying specific standards.
DESIRED QUALIFICATIONS:
● Experience with ADP, PeopleSoft, Volgistics or similar Human Resource Information System.
● Experience processing unemployment claims.
● Knowledge of Human Resources best practices.
● HR coursework or certification.
Should you have questions with the application process, email humanresources@mnhs.org.
At MNHS, we don't just accept difference — we celebrate it, we support it, and we thrive on diversity for the benefit of our employees, our products and services, and our community. The Minnesota Historical Society believes that an inclusive culture among our team members is critical to our success as a historical society and museum, and we seek to recruit, develop and retain the most talented people from a diverse candidate pool. The Minnesota Historical Society is proud to be an equal opportunity workplace and employer.