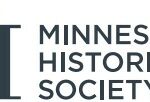 Website Minnesota Historical Society
#computers #history #museum #nonprofit
JOB TITLE: 1768 Technical Writer
OPEN TO: This job is open to all applicants.
LOCATION: History Center – 345 W Kellogg Blvd., St. Paul, MN 55102
SALARY: $26.00 hourly minimum
STATUS & HOURS: Full-time, regular (approximately 2,088 annual hours) position.
BENEFITS: Eligible to participate in State Employee Group Insurance Program and a retirement program with employer contribution. Generous vacation and sick time accruals with additional paid holidays.
DEPARTMENT: Digital Infrastructure & Business Applications
CLASSIFICATION: 11L Professional
SUPERVISORY: No
HIRING MANAGER: Technical Project Manager
POSTING DATE: March 30, 2023
DEADLINE DATE: April 13, 2023
TO APPLY: Interested applicants must apply online at the Minnesota Historical Society's career center at www.mnhs.org/jobs and include a resume and cover letter by the application deadline date.
DESCRIPTION: This position exists to collaborate with team members to prepare, review, revise, and maintain technical documents, such as IT policies, procedures, processes, configurations, systems, training materials, and other related content.
SUMMARY OF WORK: 1) Create and maintain a knowledge base for technical documents; 2) Maintain relationships with technical and nontechnical Subject Matter Experts (SMEs); and 3) Prepare reports and memos in response to internal and external group findings and recommendations.
MINIMUM QUALIFICATIONS:
● Bachelor's degree or equivalent work experience.
● Five years technical writing experience specifically in the computer science field or similar work experience.
● Proven ability to quickly learn and understand complex subject matter.
● Proficiency using documentation and project management tools including Atlassian products (Jira, Trello, Asana, Confluence, etc.), ability to build and maintain documentation in DocuWiki format.
● Demonstrated ability to create consistent, clear, quality technical documentation in various formats for multiple audiences.
● Excellent written communications skills, with a keen attention to detail.
● Proficiency using productivity tools including Google Meet, Chat, Docs, Sheets, Slides, Sites, Drawings, and Forms; Microsoft Word, and Excel.
● Ability to work in a collaborative environment with subject matter experts.
● Demonstrated ability to work independently and take individual initiative while also being able to collaborate effectively and contribute positively in a team environment.
● Ability to learn new applications and systems.
● Must be resourceful, willing and able to learn and employ new technical skills as needed.
● Ability to lift 10 pounds.
● Valid driver's license.
DESIRED QUALIFICATIONS:
● Working technical knowledge and expertise of products and services in use at MNHS.
● Experience working in various project management methodologies including Agile.
● Innovation, thinking imaginatively, and problem solving.
● Ability to multitask, working effectively under pressure to meet deadlines, prioritizing and adapting to changing priorities.
● Familiarity with project management methodologies and tools.
● Experience using KACE Service Desk Knowledge Base/Systems Management Appliance, SimpleHelp, and Microsoft Visio.
● Understanding of UI design.
● Familiarity with HTML and CSS.
● Experience producing video content using Adobe Premiere Pro, or equivalent video editing software.
● Ability to work effectively in a multicultural setting and a deep commitment to supporting and promoting diversity.
● Ability to work collaboratively and effectively with colleagues in multiple organizational functions in diverse physical locations.
Should you have questions with the application process, email humanresources@mnhs.org.
At MNHS, we don't just accept difference — we celebrate it, we support it, and we thrive on diversity for the benefit of our employees, our products and services, and our community. The Minnesota Historical Society believes that an inclusive culture among our team members is critical to our success as a historical society and museum, and we seek to recruit, develop and retain the most talented people from a diverse candidate pool. The Minnesota Historical Society is proud to be an equal opportunity workplace and employer.